Over 160 Excellent Student and Activists Received Diplomas at First Graduation Ceremony in 2023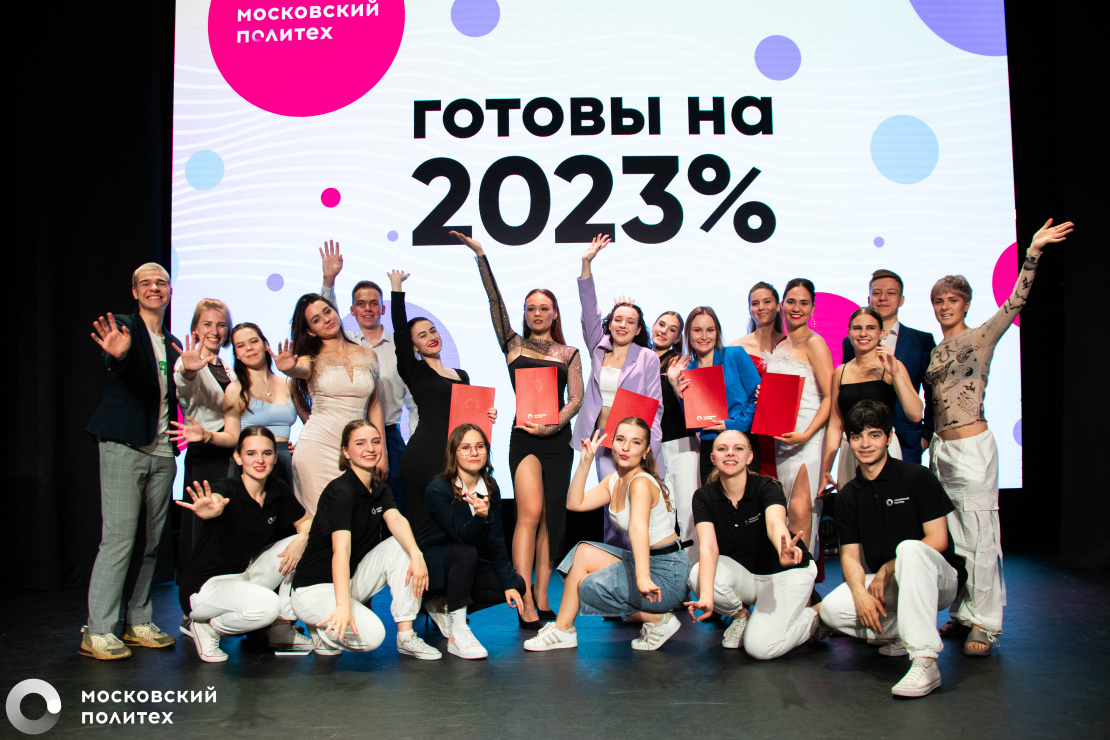 Moscow Poly launched a series of graduation ceremonies. On July 17, more than 160 students, who demonstrated high performance during studies and excelled in science, social and cultural sphere, received diplomas from Moscow Poly president Vladimir Miklushevskii. 25 of them were announced the title of the "Best Moscow Poly Student".
The creative unions of the University prepared an entertainment program for the graduates. On the stage, the performances were delivered by the Moscow Poly creative workshop, dance lab, and vocal ensemble. There were photo and video areas established for the students. Many graduates took group photos, or photos with friends and relatives who visited the event.
In his congratulatory speech, Moscow Poly president Vladimir Miklushevskii noted that having become a part of Moscow Poly family one will always stay there.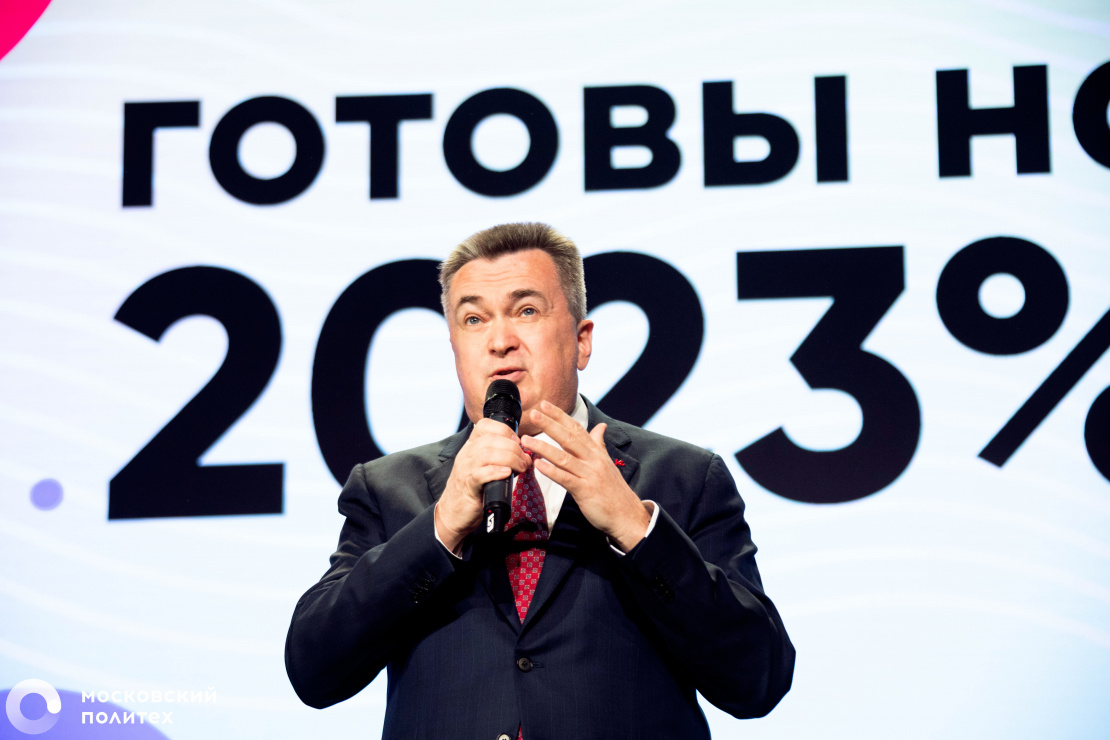 "Dear Colleagues – as I can call you now", – the president addressed to the ex-students – "Today is a happy but also sad day since today is when an interesting and important period comes to an end. The period that you will remember through your whole lives. Each one of you came to Moscow Poly to pursue your dreams. And us, as your guides, did our best to help this dream come, find your dream or find a way to its implementation. I`d like to wish you that everything you had in mind when you were applying comes true. Good luck!"
Among the 25 best students are:

Olga Bessmeltseva
Alena Zolotova
Ekaterina Nazarova
Anastasia Pivovarnikova
Valentina Svichnik
Ekaterina Tatarinova
Svetlana Terekhova
Diana Chudosarai
Evgeniy Artemenko
Vigen Galumyan
Timofei Demin
Daria Zotova
Sabina Kerimova
Ivan Kushnir
Matvei Laschenko
Timur Matveev
Elizaveta Matveeva
Ekaterina Merkulova
Maria Nechaeva
Alexandra Sedelnikova
Ekaterina Shuvaeva
Anastasia Frolova
Yana Shabakina
Ekaterina Proskura
Tatiana Sheremet
The title of the best Moscow Poly post-graduate of 2023 went to Stanislav Yamilinets (Institute of Book Publishing).
As a reminder, the graduation ceremonies will be taking place in the period from July 17 to 21 at the academic block on Pavla Korchagina st., 22, office "ПК-240" (recital hall).
One can familiarize themselves with the schedule of the ceremonies in their personal account.
From 11:30 to 12:50 the graduates have to take a mandatory registration. Each award ceremony are scheduled for 13:00.
If not submitted before, graduates have to have the following documents on them:
Student ID
Student record book
Signed exit clearance checklist (if applicable)
Dress-code is formal or smart-casual.
One must take the online registration.