Annual Video Contest of Spain Embassy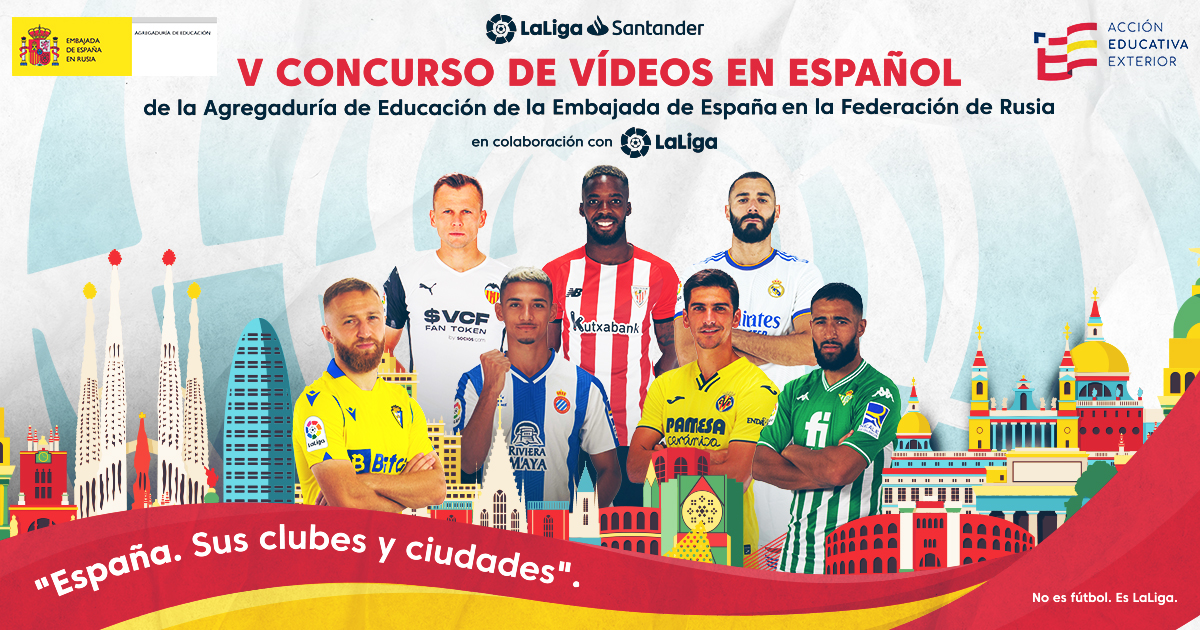 Department of Education of the Embassy of Spain in the Russian Federation announced Annual video contest in Spanish language for students from schools and universities. It will be hosted in cooperation with LaLiga Spanish professional football league. This year's topic is "Spain, its clubs and cities".
Students can participate both in teams and individually. Contest prizes will be related to sports and merchandise of LaLiga itself and its clubs.
Information on the Contest (in Spanish):
https://www.educacionyfp.gob.es/rusia/convocatorias/convocatorias-rusia/concurso-videos-laliga.html
Contest registration form (in Spanish):
https://forms.office.com/r/YsuyuaHa5M
E-mail for questions regarding the Contest:
agreaduria.ru@educacion.gob.es
Follow social networks of the embassy to watch "inspiring stories" and get new ideas for videos.
Good luck at the Contest!