WorldSkills 2021 in Moscow Poly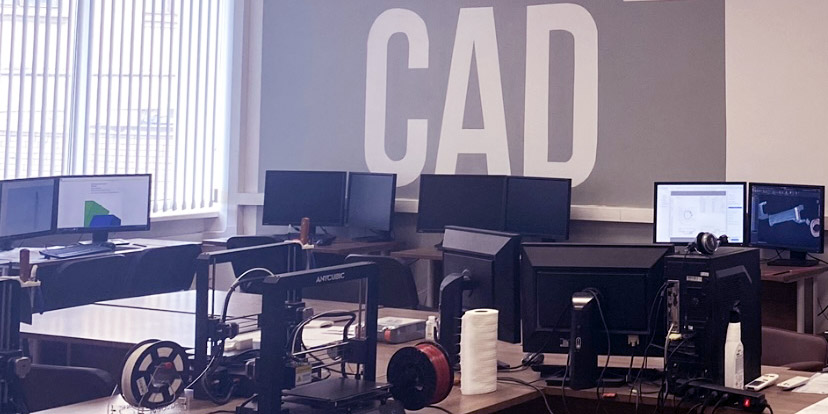 Moscow Poly has become one of the first Universities, who supported the WorldSkills movement in Russia. Moscow Poly IT faculty developed the methodology of result assessment on the WorldSkills standards and conducted an experimental exam in 2014 – 90 freshmen of IT faculty were passing the exam in the same time. Its tasks were similar to the "Web-design" competence.
Partnership
Moscow Poly has been extending the list of corporate partners, who are the partners of the WorldSkills movement in the same time. As a result, our University has increased the number of industrial placements for students and their further employment. Thanks to cooperation of our partners (Danfoss, Copter Express Technologies, 1C, National Instruments, Askon-TSR and many others) we were able to open the following laboratories: "Web-design and development", "IT solutions for business on 1C: Enterprise 8 platform", "CAD engineering design", "Internet of things", "Mobile robotics", "Industrial robotics", "Refrigeration and air-conditioning systems" and "Flying robotics".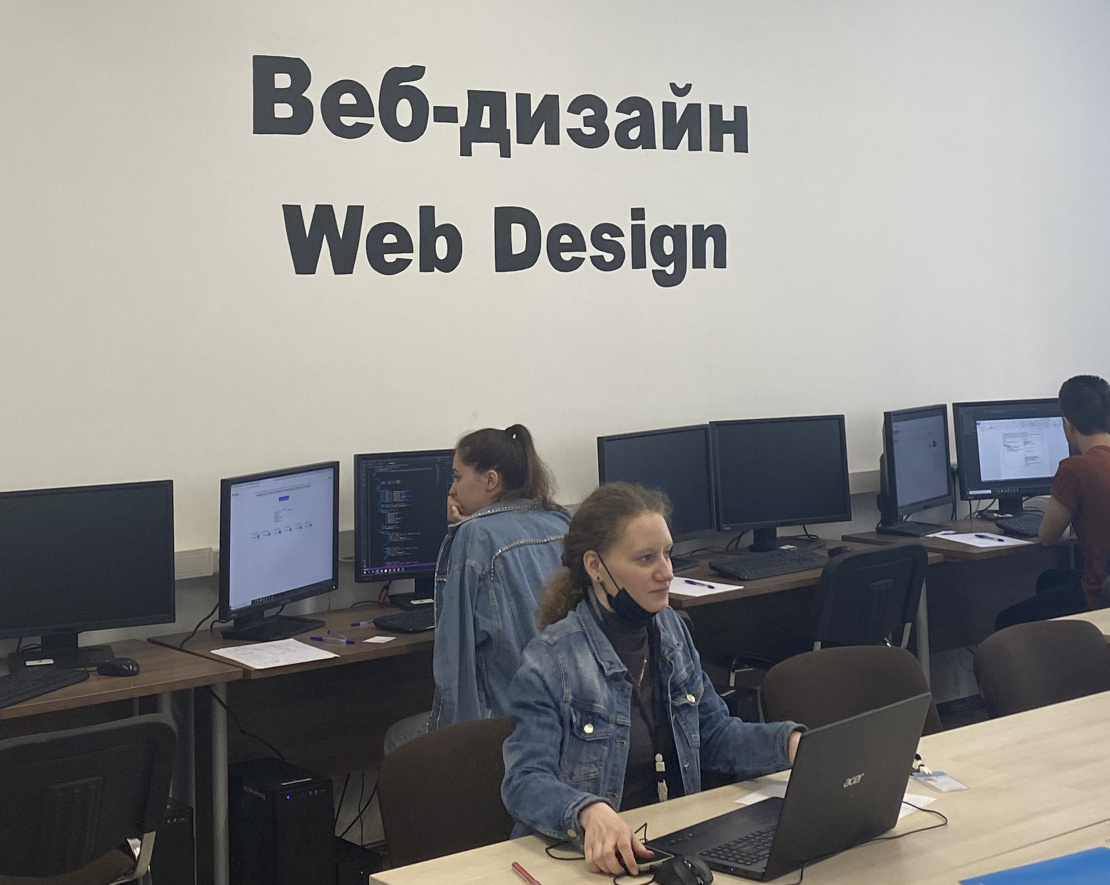 Laboratories
In 2021 Moscow Poly has developed the plan of material and technical base, which includes the existing laboratories renewal. The University is planning to open laboratories for complete functioning of 19 competences on the base of Moscow Poly during the period of 2021-2030:
· Digital metrology;
· Industrial design;
· Digital transformation;
· Mobile app development;
· 3D modeling for computer games;
· AR and Augmented Reality development;
· Computer games and multimedia apps development;
· Labor protection;
· Environment protection;
· Additive production;
· Recruiting;
· Entrepreneurship;
· Technopreneurship;
· Engineer-technologist in mechanical engineering;
· Jewelry design and modeling;
· Welding technologies;
· Milling works on CNC machines;
· Electronics;
· Physical culture, sports and fitness.
Innovations
Moscow Poly employees became the initiators of 4 following competences: "Digital transformation", "Powder metallurgy", "Applied foresight" and "CAE-engineering". Apart from existing WordSkills Russian competences, Moscow Poly is also planning to create new competences, meeting the requirements of modern industry, such as "Design of the transport of the future", "Immersive technologies" and others, which can be related to FutureSkills.
Our University is also interested in JuniorSkills and HiTech competences (junior and corporate lines).
Participants and their achievements
The competitors demonstrate high level of knowledge and skills in the professional field. There are winners and medalists of world and European championships (WorldSkills Abu-Dabi 2017, EuroSkills Budapest 2018, WorldSkills Kazan 2019), members of WorldSkills Russia national team and winners of University championships line among Moscow Poly students. After their victories the competitors continue their activities as experts and coaches of following participants. For example, Danil Rodichkin and Alisa Turaeva (the winners of the Interuniversity Championship 2018) Olga Shults, Vladislav Leonov and Anastasia Travkina (the winners of the Interuniversity Championship 2019), Andrey Golovatyk, Alexandra Petrichenko and Elizaveta Pak (the winners of the Interuniversity Championship 2020) and Elizaveta Stepanova (the winner of the World Championship in Kazan), continue their WorldSkills activity as experts. They continue their development in the competences and accumulate professional experience as students and due to this they'll be able to find employment according to their majors.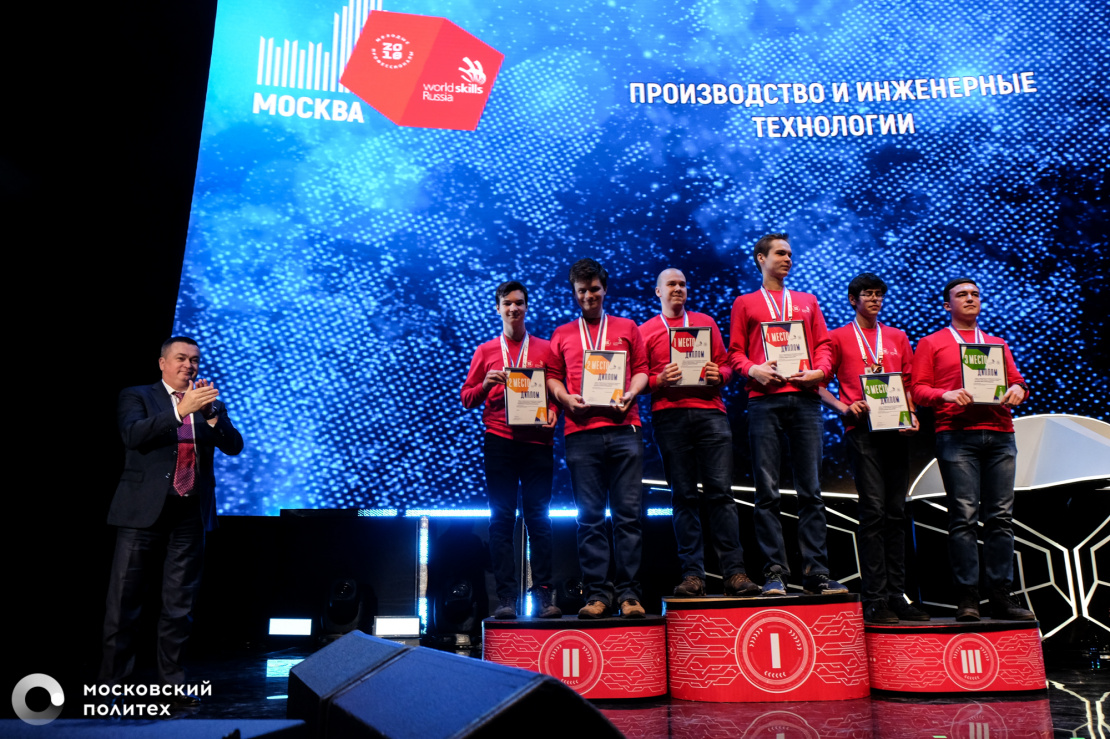 Every year Moscow Poly demonstrates its capabilities in the terms of highly qualified specialists' preparation, and our professors with proved experience and skills on the WorldSkills Russia standards play the most important roles in this preparation. Moreover, Moscow Poly demonstrates a high level of competence centers. For example, the accreditation of "CAD Engineering design" competence special site speaks volumes.
"Since 2017 the competence tasks have been changing and the equipment has been improving, but 2 things always remain the same: experts, insatiable for their work, and students, who are grateful for the possibility to enter the professional society, as a sort of "special interests club". Students do not miss this opportunity and we often see them as experts the following year, who are almost as skilled as their ex-mentors. WorldSkills movement has its own motto "Make the world a better place by the power of you skills". I can definitely say that our professors and students are decent representatives of WorldSkills movement. They have proven many times that they can change the world", – says Ksenia Malykhina, the Head of the Moscow Poly Center of Professional Competences Development.