Volunteering Qualification Exams Helps Moscow Poly Start Career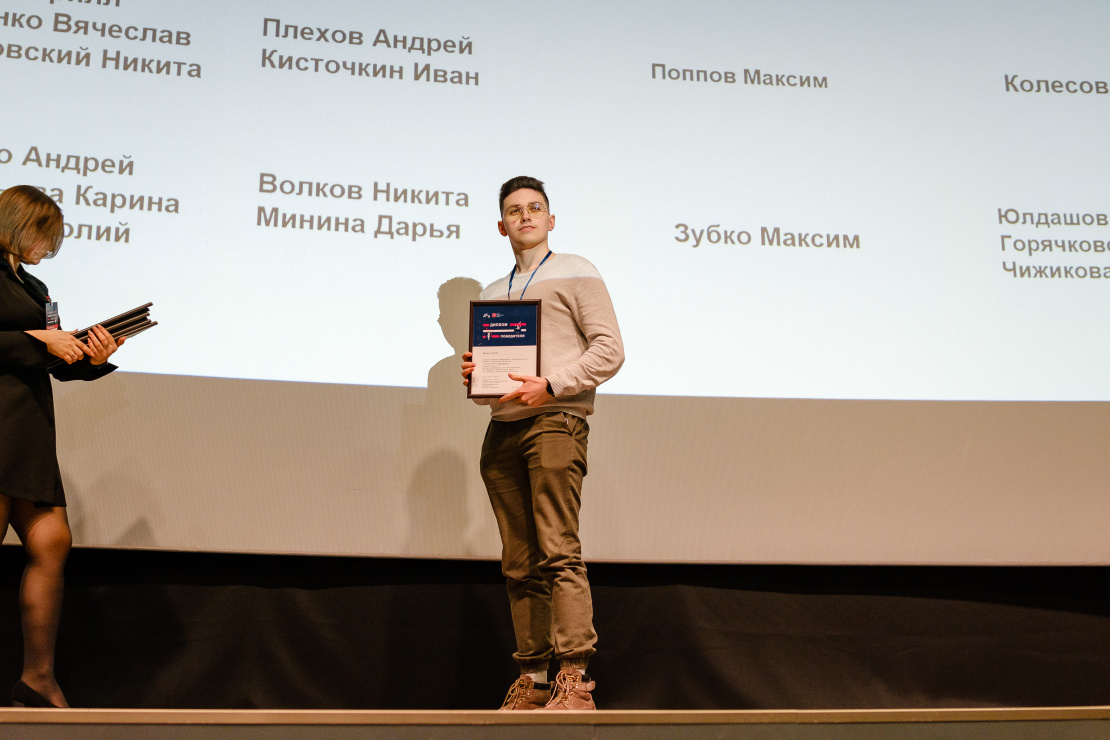 Moscow Poly students Mikhail Khlopin and Arslan Timkaev became the winners in "Volunteering Qualification Exam" in 2022 in "Programming" and "Mobile Development". Now, students will undertake internships at largest Moscow companies.
According to Mikhail Khlopin, during the first stage he had to take a questionnaire and testing, during the second stage, students has to collectively find solution to a case.
"There were 5 people on my team. Having received the technical enquiry, we have distributed the tasks. I was responsible for data parsing and its conversion to the necessary format. In the process of development, we were always supervised by the organization committee and representatives of the partnering IT companies. After that we presented the solution and answered questions by the company employees", – Mikhail shared.
The head of the Center for Career and Employment under Moscow Poly Daria Diyakova noted that in 2022 almost 500 Moscow Poly students have taken the volunteering qualification exam. The winners will get an opportunity to take up internships at companies with the consequent employment.
"Every year we offer our students and employees to take this [Volunteering Graduation Gualification] exam as it provides the chance to be accepted to an internship program at welknown Moscow companies and be employed. For our activists, we organize meetings with potential employers, hold career consultations, and participate in projects such as 'Business Weekend' and 'Day without Turngates'", – Daria Diyakova.
The Volunteering Qualification Exam will be held under assistance of the government of Moscow. One can take the exam in one of 70 field areas; starting from applied mathematics to journalism. The next exam will be held on April 10 – registration is necessary.