Moscow Poly Volunteers to Work at "Games of the Future" Phygital Tournament
Moscow Poly and "Directorate for Sports and Social Project" autonomous charity organization have concluded an agreement on shared implementation of the volunteer program – "Games of the Future". The document was signed by the University president Vladimir Miklushevskii and head of directorate for work with volunteers Airat Mubaraksin.
For reference: the first in history "Games of the Future" will take place in February 2024 in Kazan in 16 hybrid disciplines. The Contest sticks to the phygital concept, that is unite classic sports, cyber sports and technologies.
Vladimir Muklushevskii noted that Moscow Poly Volunteer Center was established in 2018 – over these years, the guys participated in hundreds of events, among them is St.Petersburg Economic, Eastern Economic and other forums.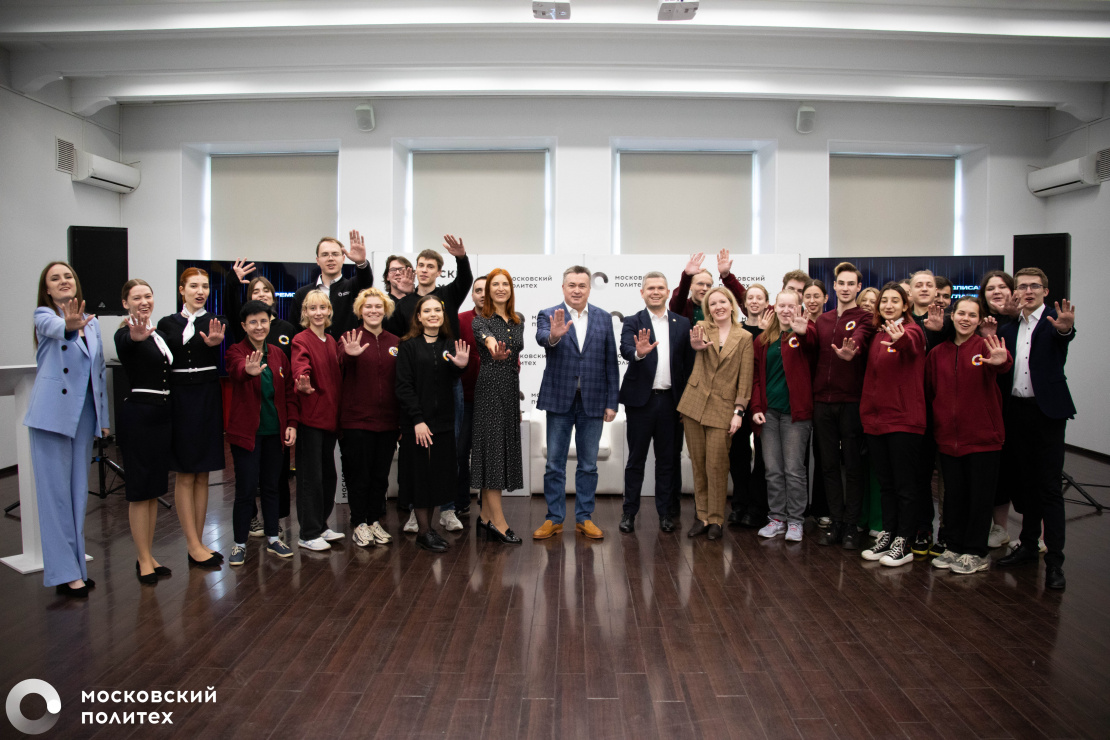 "We have a good team, and I`m assured that all the tasks set will be achieved both in terms of context and service", – the president said.
Airat Mubaraksin thanked Moscow Poly activists for their assertiveness, and the University administration for its support of volunteering.
"Volunteering program is an integral part of "Games of the Future". Our common goal is to introduce a new Russian product developed by the Agency for development of computer and other sports. It`s a result of a huge work undertaken, a combination of two worlds – virtual and real. I hope that boys and girls will appreciate the "phygital life" style and take an active participation in the process of a large-scale communication campaign implementation. We were happy to know that Moscow Poly applied for participation as we have an extensive experience of holding shared projects in various fields and complexity. We know that Moscow Poly has its traditions that the University cherished and that`s why we have no doubts that the work will be performed at the highest possible level", – addressed Moscow Poly president and volounteers Airat Mubarakshin.
The "Agency for Development pf Computer and Other Sports" human resource director Ekaterina Grigorieva and Airat Mubarakshin presented the "Games of the Future" to the volunteers having talked about the concept of phygital ("physical" + "digital" = "phygital") and what volunteers will be engaged into when preparing for the games, as well as during the Games themselves.
As a reminder, Moscow Poly volunteering center has passed the selection and became one of 30 winners of the Russian contest for selecting volunteering centers under the program. A total of 342 organizations have applied, 89 of them were selected for expert commission board assessment. 30 became winners. In total 1500 volunteers from Russian regions and other countries will help organize the contest.