Moscow Poly Opens Exhibitions Commemorated to International Women`s Day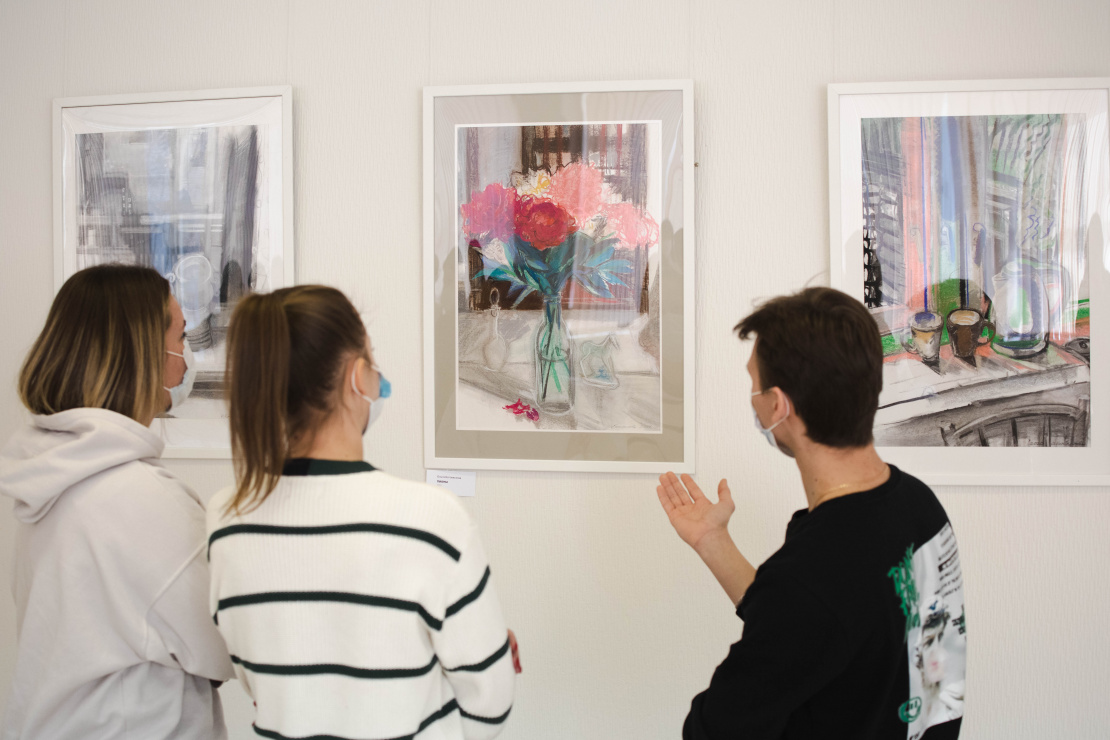 "Spring at Moscow Poly. Devoted to International Women`s Day" – exhibition venues united by the this theme will be open for visiting on the University premises at the academic blocks on (1) Mikhalkovskaya street, 7, (2) Sadovo-Spasskaya street, 4, and (3) Pavla Korchagina street, 22. The exhibition areas will display works by female professors of the three Moscow Poly departments: "Academic Drawing and Pictorial Art", "Illustration and Engraving", Artistic and Technical Design of Printed Products.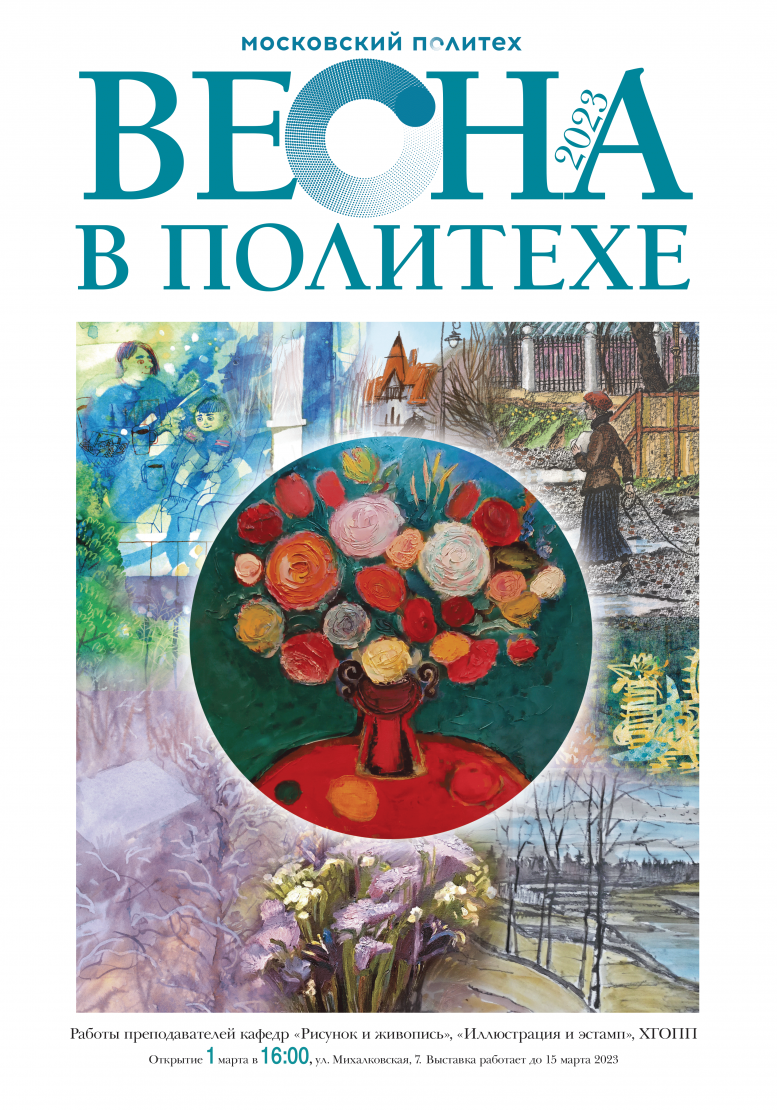 The exhibition area at the Museum of Printing History, Book Publishing and the area at I.Federov Moscow State University of Printing – Mikhalkovskaya st., 7 – will open up on 1 March 2023 at 16:00.
The venue will display works by Moscow Poly departments female teachers. The easel works, illustrations and engravings are arranged into expositions. Despite a unique manner of each artist, all works are united by the general life-affirming theme – spring, activity and renewal. The exposition will last till 15 March.
The exhibition area at the "Ivan Federov Printing Court" center of printing arts – Sadovo-Spasskaya st., 4 b.8 – will open up on 3 March at 17:00.
The venue will display the works by graphic artist Alexandra Ponomaryova who graduated from I.Fedorov Moscow State University of Publishing. The artist learnt the art of lithography from the folk artist, RAA academician N.L. Voronkov. Alexandra defended her diploma in illustration under supervision of the folk artist B.A.Diodorov. Since 2010, Alexandra has been working at Moscow Poly as the head of department of color lithography and book publishing, since 2021 – professor at "Illustration and Engraving" department under Moscow Poly. Alexandra Ponomaryova is a practicing illustrator and easel painter using techniques of printing and unique graphics. At the exhibition, Alexandra will display illustrations to Japanese fairytales, early poems by Marina Tsvetaeva, "White Poodle" by A.Kuprin, as well as journal graphics, easel paintings including "Pushkinogorie". The exhibition will last until 20 March.