Moscow Poly Opened Exhibition Dedicated to Role of Women in Pictorial Art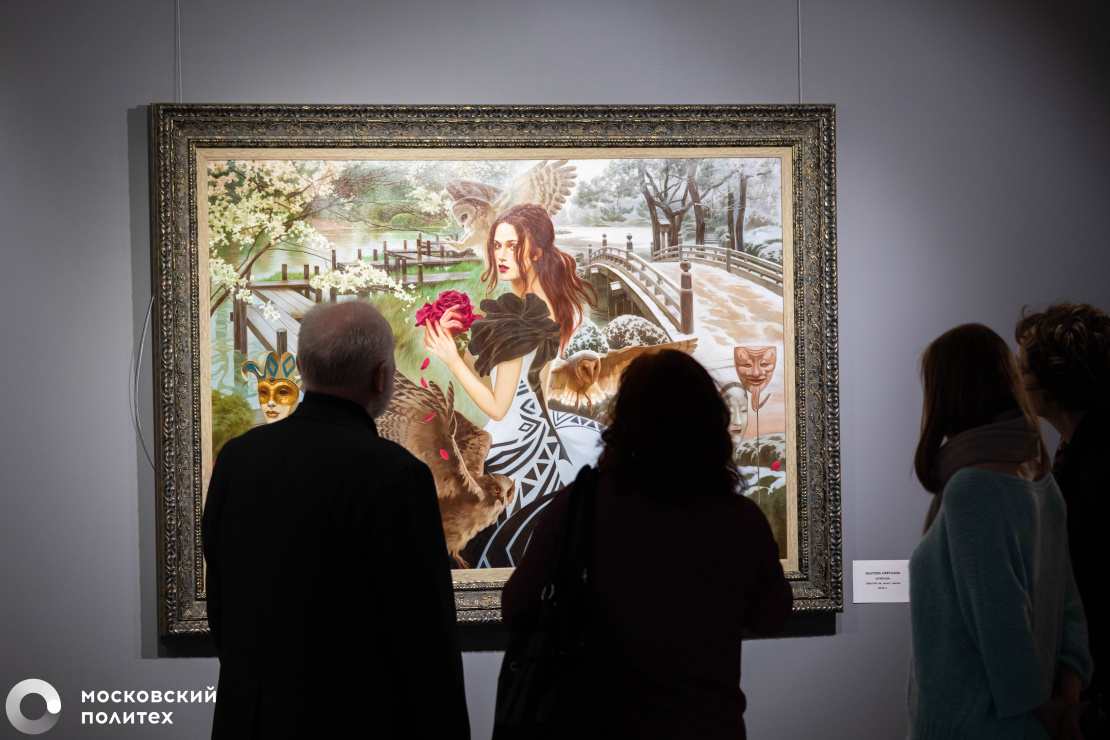 Moscow Poly together with the "Cultural Heritage" international foundation open a "Women`s Vision" exhibition. This is a unique project designed to emphasize the role that women play in our society.
The exhibition will display approximately 70 works by well-know female artists, among them the Russian artists Ekaterina Grigorieva and Irina Rybakova, Russian merited artist, RAA academician Tatiana Nazarenko and others.
"I`m inspired by what I see here and I`m grateful to everyone who had their hand in making this exposition and forming its educational contents. ''ART POLYTECH" is not just an exhibition area, this is the University cluster that aims at developing the field of arts and helps both students who study humanitarian and creative disciplines, but also those who study technical disciplines and engineering develop their creative competencies", – emphasized Moscow Poly creative director Ekaterina Khokhlogorskaya.
Tenderness penetrates the watercolor landscapes by the merited RAS member, assistant professor at Stroganov Academy Irina Miklushevskaia. The artist`s favourite style is the sea – calm and raging, bright and boundless, always different but unconditionally gorgeous, as is the inner world of every woman.
A unique "mosaic" world described in the paintings by Irina Antoshina stuns with its historical seriousness ("Snyatiye s Kresta", "Tsaritsa Pechali", "Zatmeniye Dnya"), and at the same time causes interest with its bright images of today ("Khudozhnik I Model", Derevenskaya Zhizn`).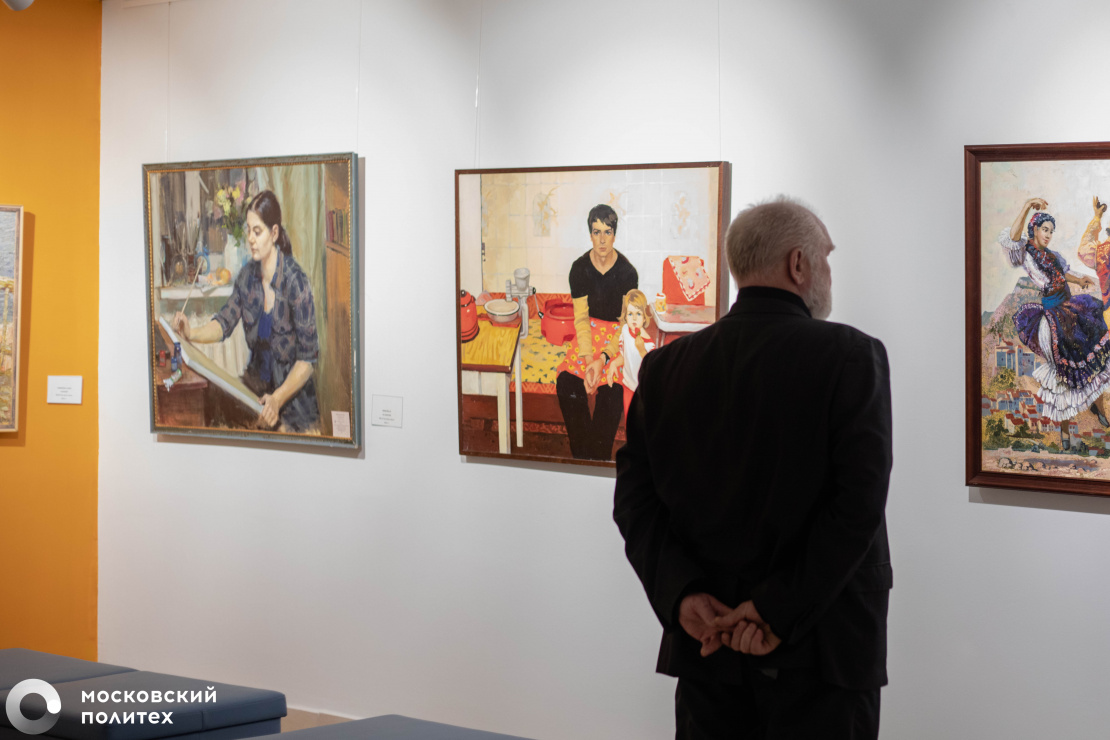 At first sight, soft and placid canvases by Vera Levina turn out to be exceptionally dynamic and simply catch the audience` attention with motion ("Chaiki", "Kozy"). And on the opposite, burning with colors works harmonize wit their stasis ("Stoga").
The exhibition will be taking place until May 16 on Avtozavodskaya street, "ART POLYTECH" exhibition venue for cultural programs and modern exhibition technologies.