The Exhibition "Etching in Moscow Poly. Lecturer – Students" will be Held within the University.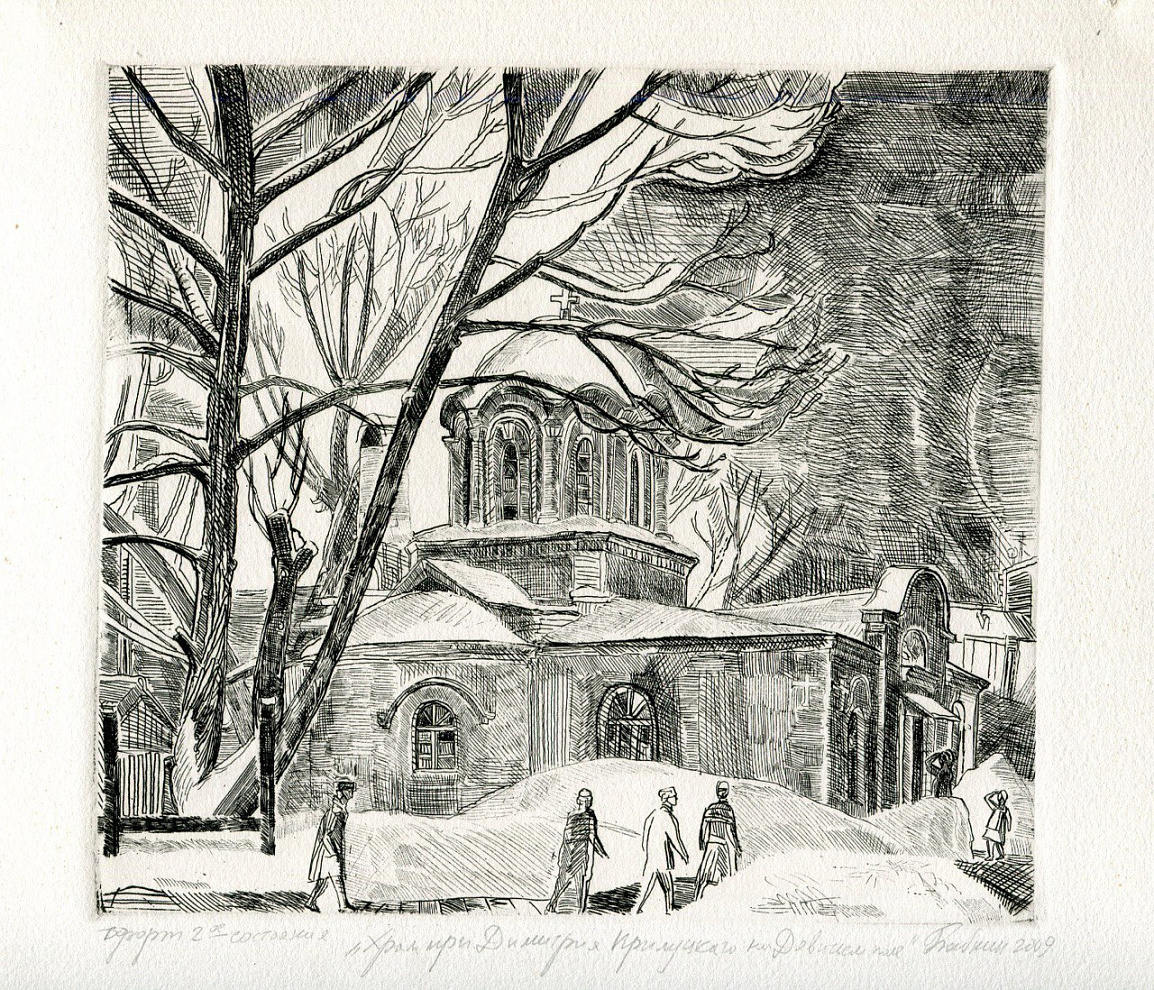 There will be presented the works of a senior lecturer of the department "Illustration and Printmaking" of the Institute of Graphics and Arts named after V.A. Favorsky of Moscow Poly Fyodor Babkin and his students at the Exhibition. The Project "Etching in Moscow Poly" is devoted to the tenth anniversary of pedagogical activity of Babkin.
The Program of events of the exhibition incorporates the ceremony of opening, excursion including the author's one, discussions, lectures. The exposition will be active since the 15th of October till the 5th of November in the Center of Printing Arts "Printing Courtyard of Ivan Fyodorov" at the following address: Sadovo-Spasskaya Street, Bldg.4/8.
"I teach etching and linocut at the Institute of Graphics and Arts named after V.A. Favorsky since 2013. In creative work and pedagogical activity I consider it being correct sticking to wonderful traditions of the school of Polygraphic Institute:" - said Fyodor Babkin.
Reference: The printmaking workshop at the Department of Drawing and Painting of Moscow Polygraphic Institute was equipped in 1961. Initially the specialists used different equipment left after reorganization of the Higher Art and Technical Institute. On the first phase the lessons in the studio were elective, however later on the printmaking techniques were incorporated into the educational program of the Department of "Drawing and Painting". At present, the students are mastering the skills of working on etching, linocut, lithography in the workshop.