Moscow Poly Students Participated in Meetings Devoted to Writers for Kids and Detective Movies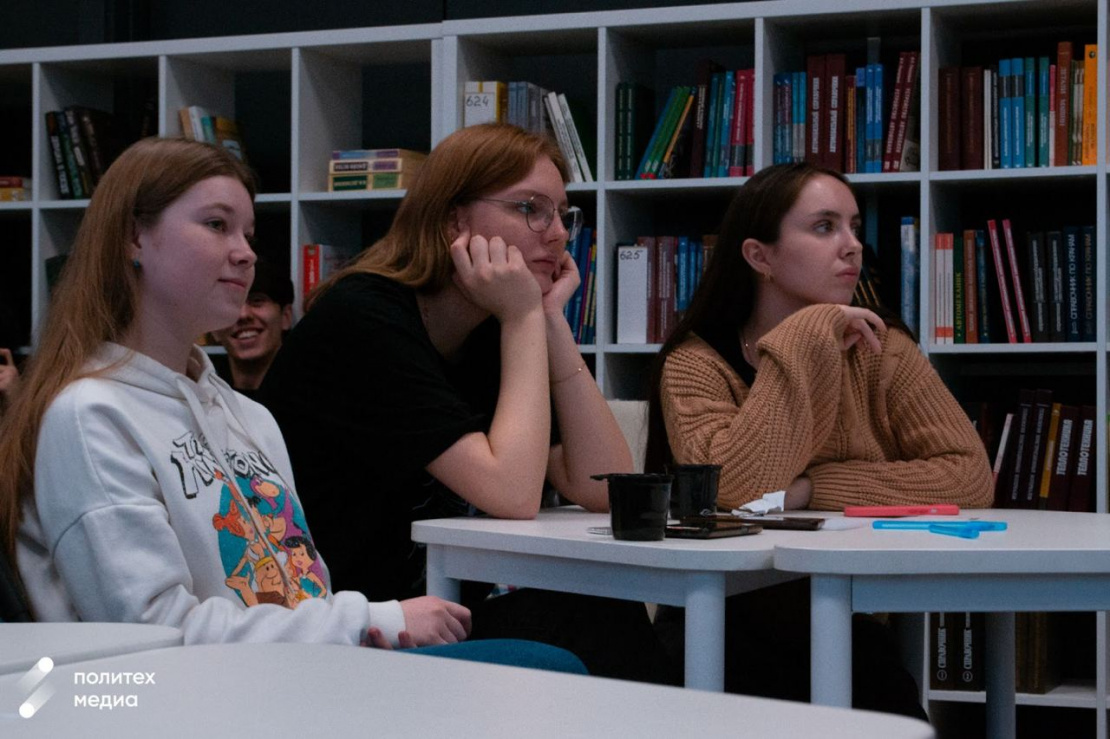 Moscow Poly new library venue held thematic meetings – "Hitch-Hiking through Childhood" and "Movie Night". Over 60 people visited the events.
The first time, students met to discuss favorite fairy tales fr om childhood and study works by Lewis Carroll, Alexander Volkov, Antoine de Saint-Exupery. The hosts shared with the guests the biography of authors and analyzed their famous works: "Alice in Wonderland", "Wizard of the Emerald City", "Little Prince". Those present learnt, for instance, that the "Wizard of the Emeral City" is actually a translation by Volkov that was unnoticed after its translation. The popularity came the work years later when the illustrations to the book appeared.
According to the organization committee, the "Hitch-Hiking through Childhood" meeting aims at reminding the students the plot of the works and important truths: friendship, love and loyalty.
After the introduction, there was a quiz held, where 6 teams participated. The players had to guess the anagrams and picture-puzzles related to the works, answered questions about the authors` biographies and did the "Little Prince"-themed crosswords.
"I liked the round with anagrams – it seemed the easies of all. I learnt new facts about the authors` biographies, refresh the works itself in my memory", – shared her impressions Moscow Poly student Victoria Ilyichova.
The second time, the students gathered to attend the "Movie Night" to discuss the detective works by such authors as Agatha Christie, James Chase and Arthur Conan Doyle, and to watch "Knives Out".
The audience followed how the famous criminal novel author Harlan Thrombey`s tragedy was investigated, and having watched the movie discussed whether the ending was fair. Moscow Poly student Kseniia Ryabchikova noted:
"I liked the introductory part wh ere we learnt a lot about the detective writers. Tea, friends and laugh is the most comfortable thing that can happen after studies".
At the end of the event, every participant received a little souvenir – paper bookmark.