Moscow Poly Students Became Prize Winners in "Spring 1945"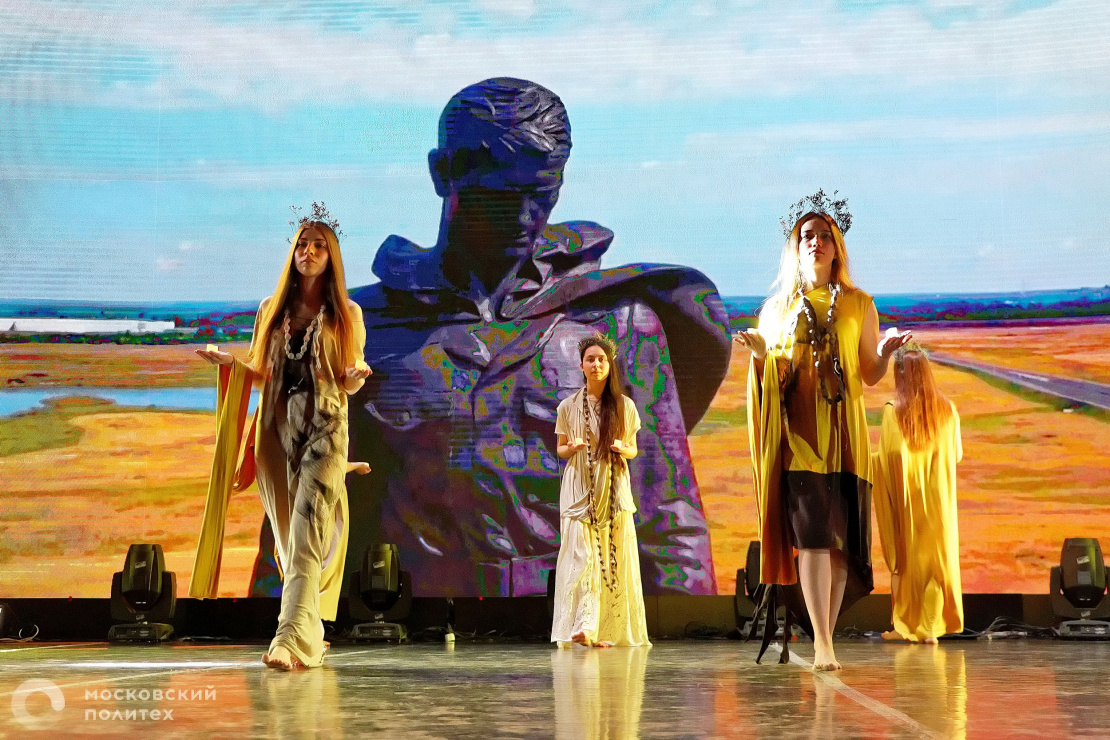 Students of Moscow Poly Ivanteev affiliation became prize winners in the XVI youth patriotic contest "Vesna 45 Goda" ("Spring 1945") in the "Costume – 40s Style" nomination.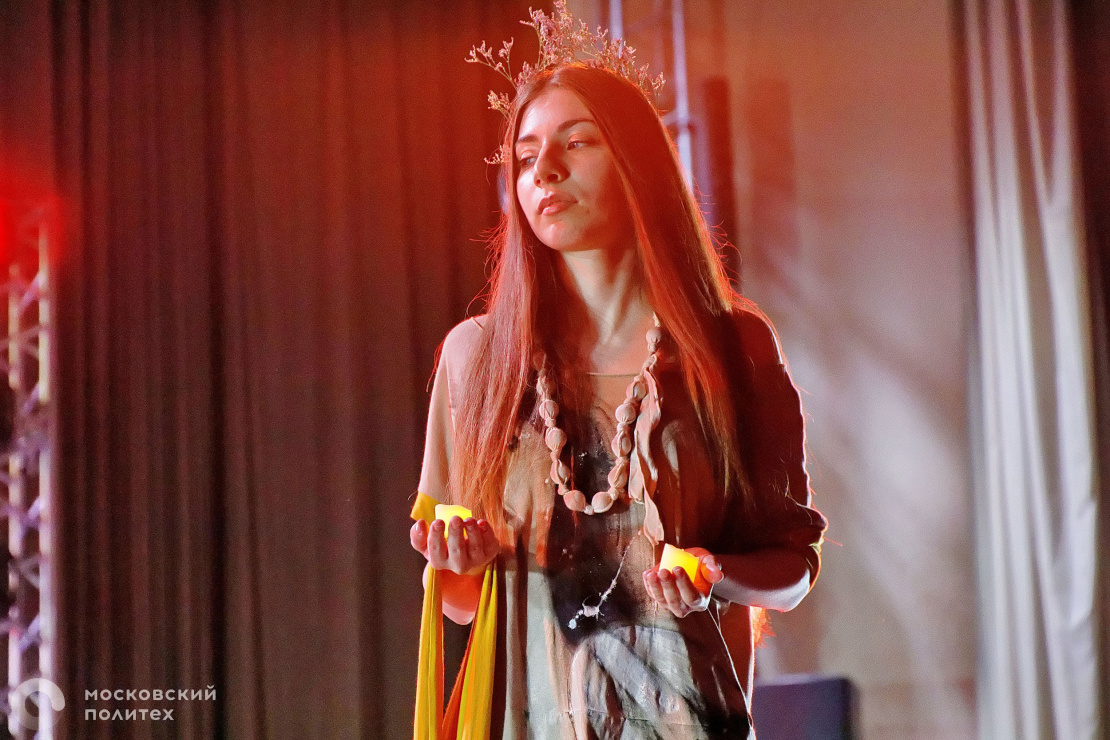 In 2023, 40 organization took part in the contest, among them 28 are universities. Overall, 205 applications were made and 830 people participated in 4 nominations. The gala-concert for winners and prize-winners took place at Bauman University.
Under supervision of her teacher, Russian Union of Designers member Inna Bystrova, Moscow Poly Ivanteev affiliation students presented their collection "Zhuravli".
According to the participants, the collection is made of textile fabric in casual style – clothes for every day use with elements of deconstructionism. The unity of the collection became prints – canvas painting and acrylic paintings made on fabrics.
The "Spring 1945" contest is an integral part of the "V Shest Chsov Vechera" ("At 6 PM…") annual city festive program under the Victory Ball. That Ball is held annually on May 9 at Ermitazh. This year, Moscow Poly affiliation students will participate in this event.
For reference: "Vesna 45 Goda" ("Spring 1945") youth patriotic contest has been held since 2008 by the regional charity organization for support to intelligence and entrepreneurship.