Moscow Poly Students Created RZhD Multifunctional Points of Attraction at "Tavrida"
The third-year Information Technologies students (major «Information Systems and Technologies») Alexander Shatilov and Alexander Salkov, became participants of the art school on subject design at the fifth educational race - "Science as Art". The race was held in the framework of "Tavrida" cluster. Apart from attending lectures and workshops, Moscow Poly students Moscow Poly were took part in the creation of multifunctional points of attraction for the holding company - "Russian Railways" (RZhD).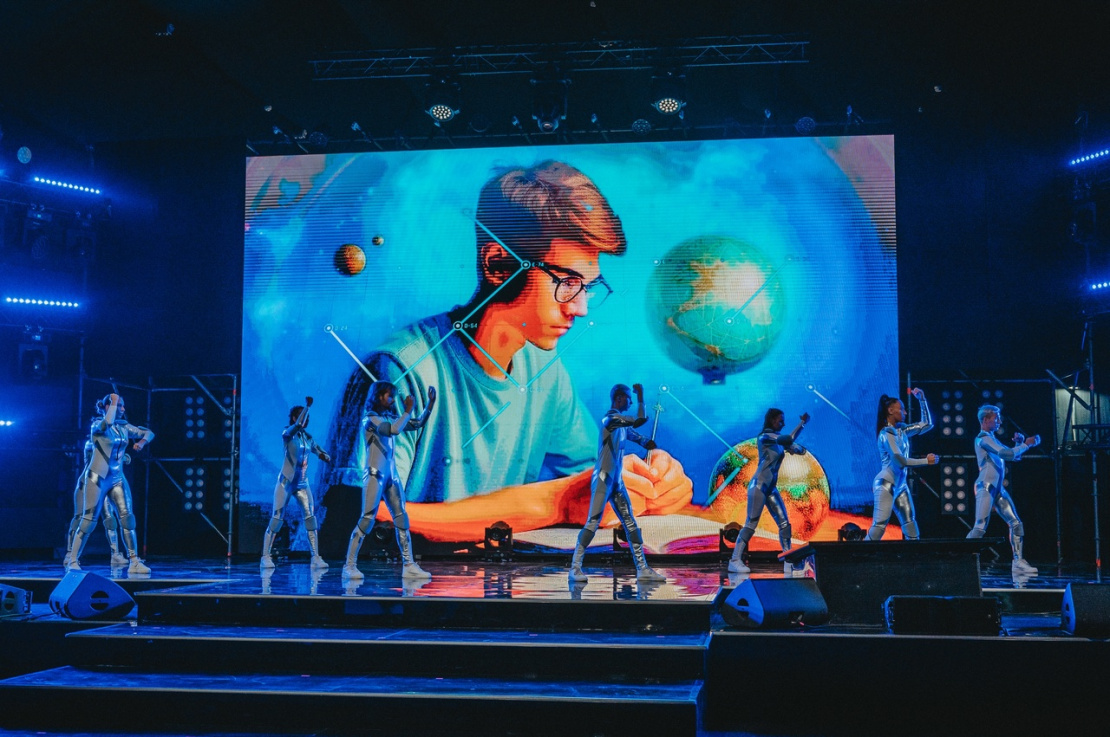 According to the organizers, in 2023, domestic tourism has been actively developing and needs the support from the creative youth. The participants of the art school in object design developed pavilions, small architectural forms, art objects and spaces, which will increase the interest of travelers in tourist routes and become new areas of attraction within the "RZhD" train station complexes.
In addition to the eventful workshop, the participants of the art school studied the application of neuronetworks in design, took part in workshops and lectures from young architecture and design studios, received mentoring help from a large online design platforms, learned to present their ideas to customers and received recommendations on how to compile their portfolio.
"I had to go through the internal selection for "Tavrida" - recorded a video card, made a portfolio and took a test. For most of the time during the shift, my classmate and I developed multifunctional points of attraction for RZhD stations. "Russian Railways" has many specialized tours: for example, to the Caucasus, Baikal, to the seaside vineyards and so on. It was necessary to develop an art object: a pavilion that would draw attention to this tour. Then we had the defense ceremony of projects with the participation of representative of the holding company. And in our spare time we went to lectures of other art schools, for example, in modern art", - said Alexander Shatilov.
Reference: "Tavrida.ART" is a platform for opportunities that helps young people realize their professional potential in the sphere of culture and art. The event is organized by "Center for Development of Cultural Initiatives" autonomous non-charity organization. "Tavrida.ART" is part of the federal project - "Youth of Russia" held under the "Education" national project and is implemented with the support of the Federal Agency for Youth Affairs (Rosmolodezh). "Tavrida" started its history in 2015, when it received the status of the Russian national youth educational forum. In 2019, "Tavrida" grew into an art cluster, which combined educational races, festivals, casting-platforms, grant competitions, federal networks of art residences, accelerators of projects, Academy of creative industries "Meganom" and other projects. In 2023 on the order of the President of the Russian Federation Vladimir Putin "Tavrida" was transformed into the first youth and educational resorts in Russia. Currently, there is a work is underway to develop the territory and expand the infrastructure. Tavrida in social networks @tavrida_art.