Moscow Poly International Student Took Part in UN-Model C-MIMUN Conference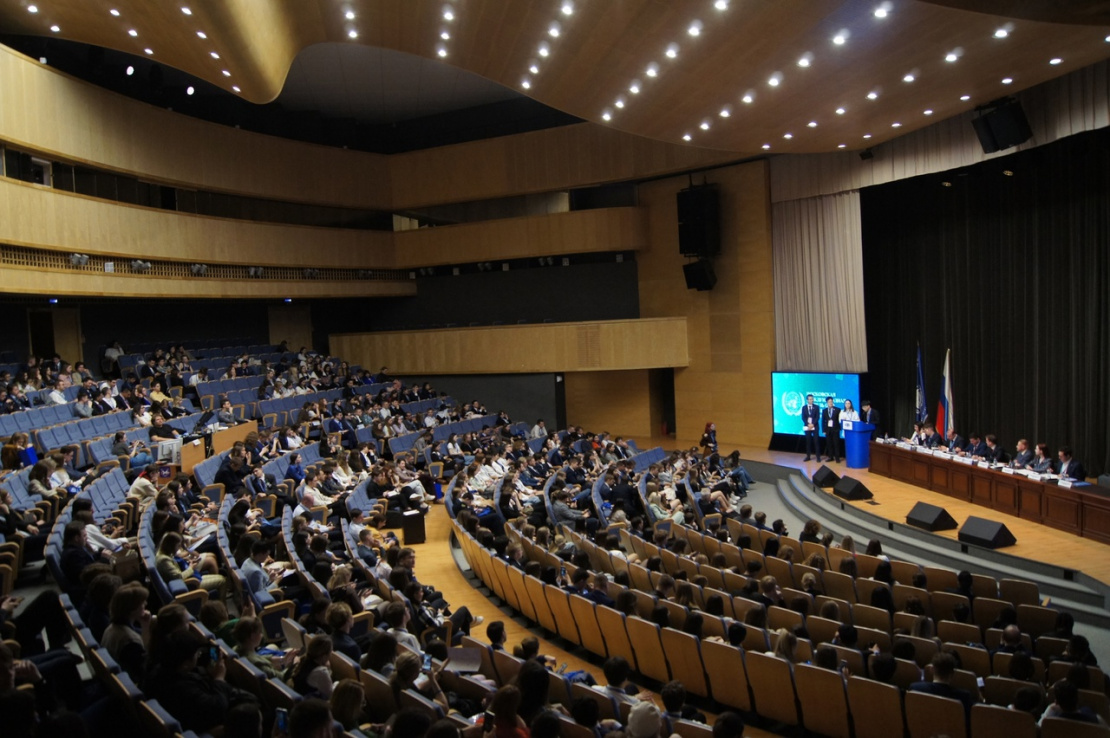 Fr om 16.04.2023 till 22.04.2023, Moscow State Institute of International Relations (MGIMO) hosted a United Nations Model (C-MIMUN) conference wh ere Seyar Mushtaq, Moscow Poly first-year student Afghanistan took part.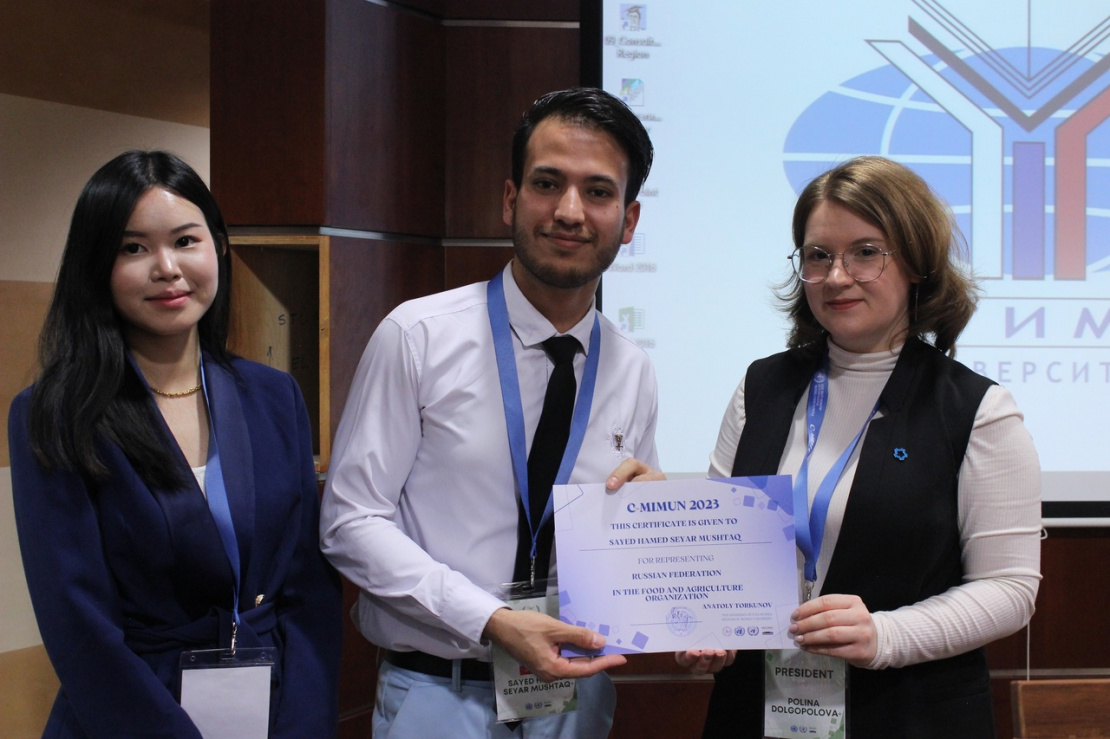 The conference was attended by more than 800 delegations from different countries and cities of Russia, as well as Russian diplomats .
"It was a great please and great experience for me to be a part of the United Nations Model Conference (C-MIMUN). After a month of preparation, I successfully passed the selection stage and of course because of my essay I passed the interview by UN Model experts. And that was just the beginning of a productive week." - Seyar shared.
At the conference, the issues of habitat destruction caused by human agricultural activities were discussed. As a part of the Russian delegation and being a Russian representative in the UN FAO Committee, Seyar also participated in a roundtable that was held at the Moscow House of Nationalities and had the opportunity to discuss human habitat destruction.
"For me, this conference was very productive because I was able to communicate not only with the Russian diplomats, but also with diplomats from all over the world who attended the event. In addition to the conference and the diplomatic activities, we also visited the Jewish Museum, had a good time and learned a lot about their culture and traditions.