Moscow Poly Speakers Talked on How to Choose Profession at "Selet" International Forum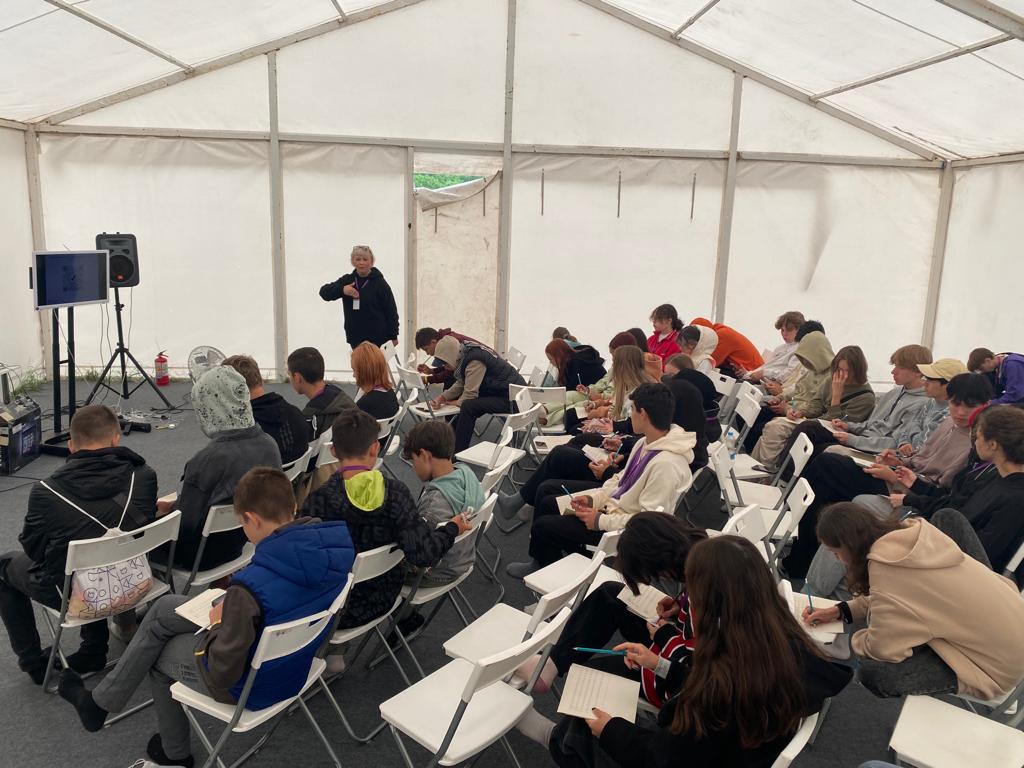 Kazan hosted a "Selet" International Youth Educational Forum for the talented youth of the Republic of Tatarstan. At the SELET BILER FORUM (career navigation, devoted to establishing foundation for the personal trajectory and career development), Moscow Poly was represented by the candidate of economic sciences, assistant professors for the department of "Human Resourcing" Liliia Fomicheva and Elena Kiselyova. In total, over 700 children between 14 and 18 years old and 20 leading speakers from various Russian cities.
For the participants of the event there were the following workshops held by the University – "Secrets for Successful Career", "Your Role in Team", "Communicative Skills in Career", "I Choose Profession" and "Career Ladder".
"Apart from that, we tried to introduce the participants of the Forum with Moscow Poly – field area, opportunities for professional and personal growth and employment", – the speakers note.
According to the, the participation if forums is an opportunity to present supplementary information about the University to the potential and talented enrollees.
For reference: the "Selet" Forum has been held from 1997 and became one of the titled youth projects of the Republic of Tatarstan. This is a platform for the exchange of experience and ideas in the sphere of education and IT, development of personal and professional qualities, insight to the most relevant global scientific and technological, as well as social tendencies. The Forums aims at creating a developing environment that unites the youth who are into intellectual creativity, interested in spiritual and cultural enlightment. This year, the Forum took place on the territory of Belyarskiy historical and archeological reserve museum.