Sambo Championship in Moscow Poly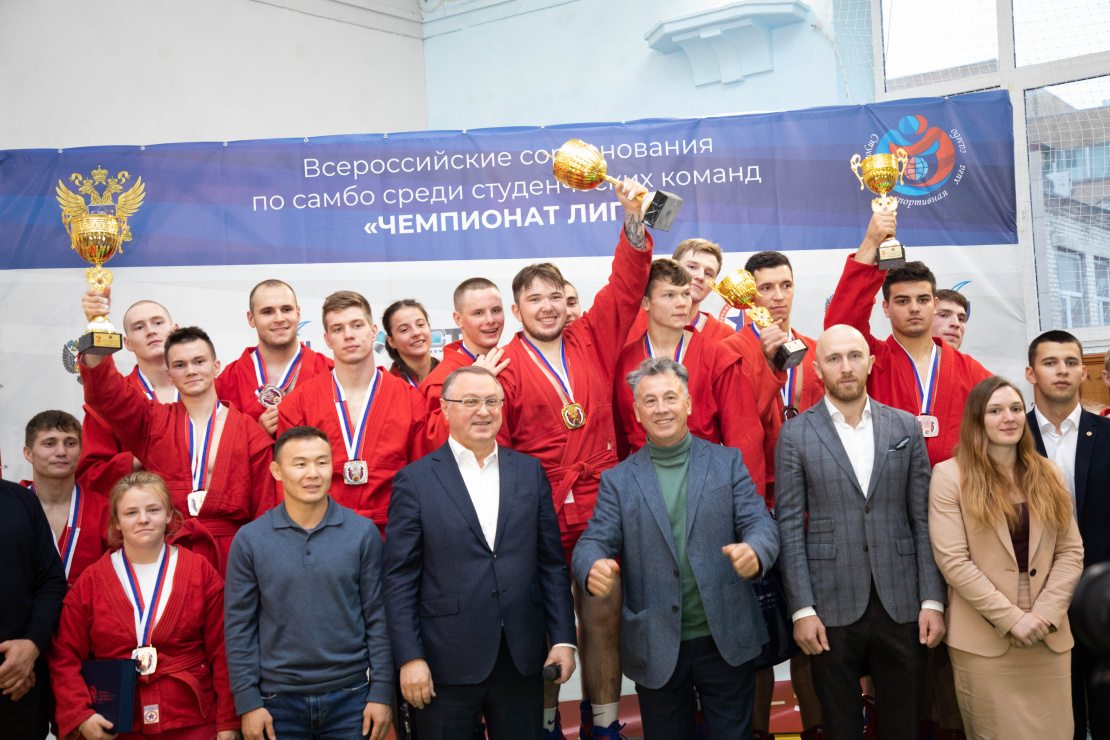 Moscow Poly hosted All-Russian Sambo Competition among student teams "League Championship".
Sportsmen from 8 universities participated in the competition and the students from Povolzhskiy State University of Physical Culture, Sports, Youth and Tourism won the gold medal. The silver medal was captured by the Vladimir State University.
"It was an honor for us to host such guests as Veniamin Kaganov, the President of All-Russian Student Sambo League, Evgenii Nasyrov, a Master of Sport of International level and the coach of the National Russian Team, Magomed Gadjiev, the champion of Europe and many others.
Moscow Poly has proved once again that it can be the site for events of All-Russian level not only in creative or technical fields, but also in the sportive one", – shared Dmitry Yakhnenko, the Head of the Student Sports Club.
The Competition was co-hosted with Ministry of Sport of the Russian Federation, Association "Student Sports Sambo League" and with the help of All-Russian Public Organization "Russian Student Sports Union" and All-Russian Sports Organization "All-Russian Sambo Federation".
Congratulations to the winners and good luck to all participants!