Fair of Russian Universities 2022 Held in Bishkek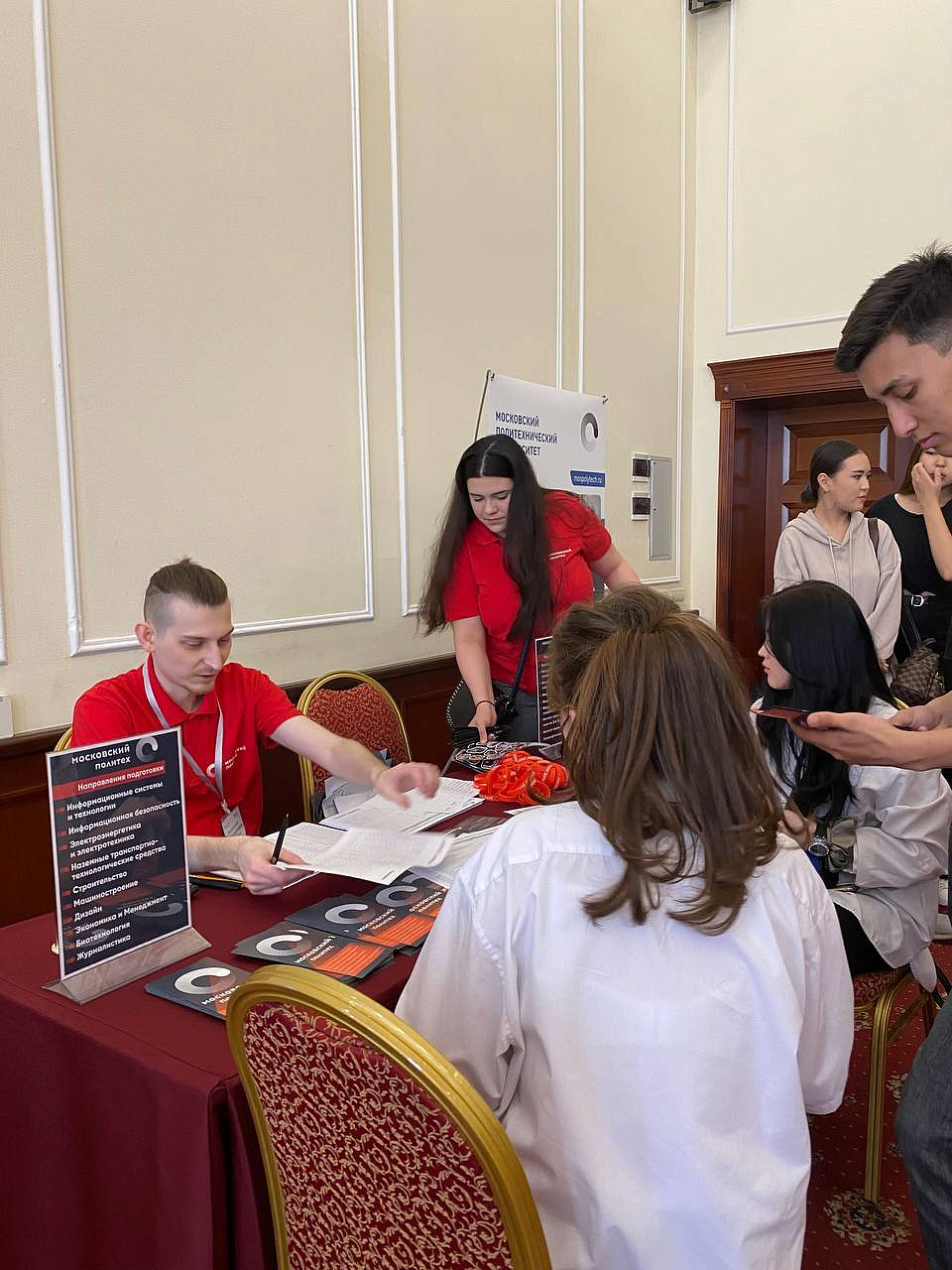 From May, 11 till May, 13 our representatives took part in the Russian universities fair in Bishkek-2022. The event was organized by Demilge KG Public Foundation.

12 Russian universities took part in this event. Fair was attended by over 650 participants, including school graduates and students from local universities.

Representatives of Moscow Poly also visited several secondary schools in Bishkek and presented our university in its best traditions.