Representatives of Moscow Poly visit Kyrgyzstan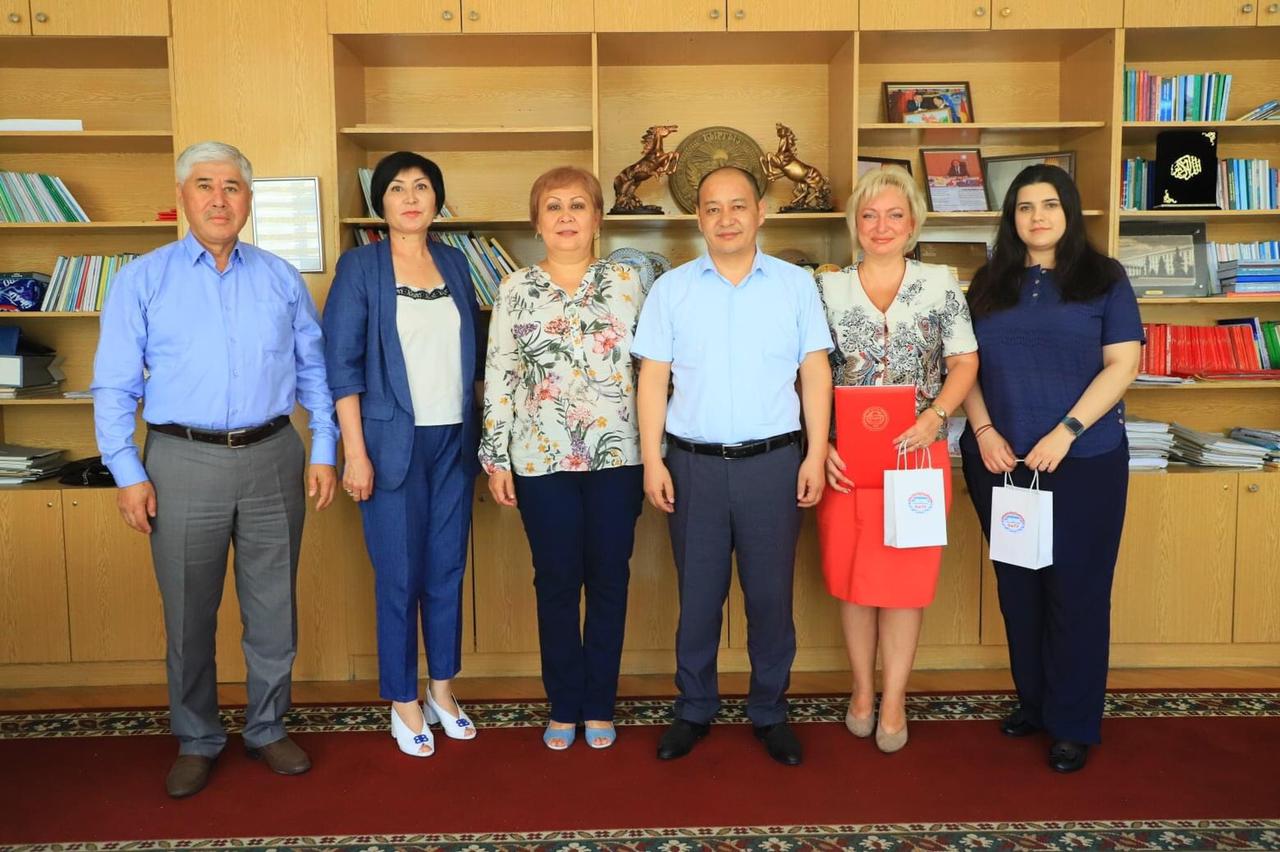 On June 21, representatives of Moscow Polytechnic University – the head of the Directorate for International Integration and Work with Foreign Students, Irina Ivanova, and the head of the Department for work with foreign students, Darya Lyukshina met with the Plenipotentiary Representative of the Government of the Kyrgyz Republic in the Osh region, Jarasul Abduraimov.
The governor of the region said that he graduated from a Russian university in Yekaterinburg (UrFU) and received a good technical education, which allowed him to work for many years from an engineer to the director of several leading large factories of Kyrgyzstan.
At the meeting, Jarasul Abduraimov expressed concern about the fact that today's youth has a need to obtain modern technical specialties, but not all the desired directions are available in local national universities. Therefore, applicants from Kyrgyzstan are interested in training at Russia universities in the technical field to raise the country's economy when they return.
Irina Ivanova told in detail how to be enrolled in free-based places at Moscow Polytechnic University and about the terms of admission, training, internship and accommodation for foreign students.
The parties discussed issues of possible cooperation in the educational sphere and pointed out further joint actions on the training students from Kyrgyzstan at Moscow Polytechnic University. They also discussed the possibility of improving the skills of national personnel through additional education in the technical field and internships for applicants wishing to enter Moscow Polytechnic University.
On June 22, representatives of Moscow Polytechnic University met with the acting Rector of Osh Technological University, Professor Zhumakadyr Matisakov.
At the meeting, Zhumakadyr Matisakov welcomed colleagues from Russia, noting that Osh is a leading technical university in the south of Kyrgyzstan, which allows providing the local labor market with specialists of various technical specialties.
Irina Ivanova told about majors of Moscow Polytechnic University which are relevant for applicants from Kyrgyzstan.
At the meeting, Osh Technological University signed Cooperation Agreement between universities and handed over to the Russian Party for signing, as well as they discussed ways to implement bilateral cooperation and academic mobility of students and teachers, conducting research between the two universities and announced intentions to develop a joint roadmap.