Representatives of Moscow Poly at the Award Ceremony of Youth Projects Competition in Creative Industries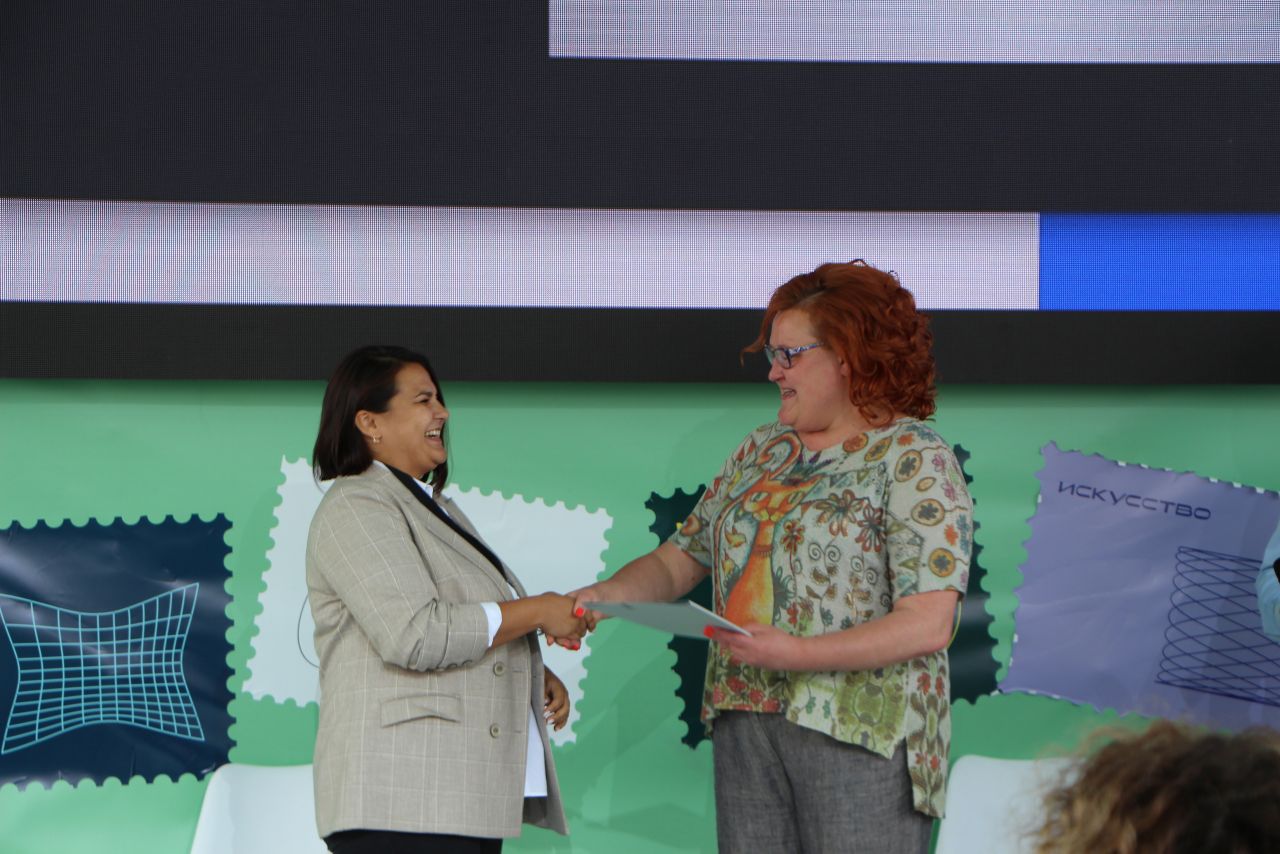 Gorky Park hosted forum-festival "Russian creative week" from August 26 to 29 – main federal event in the creative industry and a unique event for open talks between business representatives, government agencies and creators.
Award ceremony of youth projects competition was held during the event by the Russian Book Union in cooperation with Roskultcenter and supported by Presidential grant fund, celebrating 20th anniversary of Russian Book Union. Contest's panel of judges includes 10 representatives of Moscow Poly.
Ekaterina Hohlogorskaya, president of Moscow Poly Higher School of Printing and Media Industry, member of the board and chairperson of Russian Book Union committee on training and talent management of book industry specialist, was invited for awarding authors of the best project in the Creative Book&Media nomination. Any project, associated with book and reading or publishing and journalism could be submitted.