Moscow Poly President: Students Should Learn from Real Orders from Businesses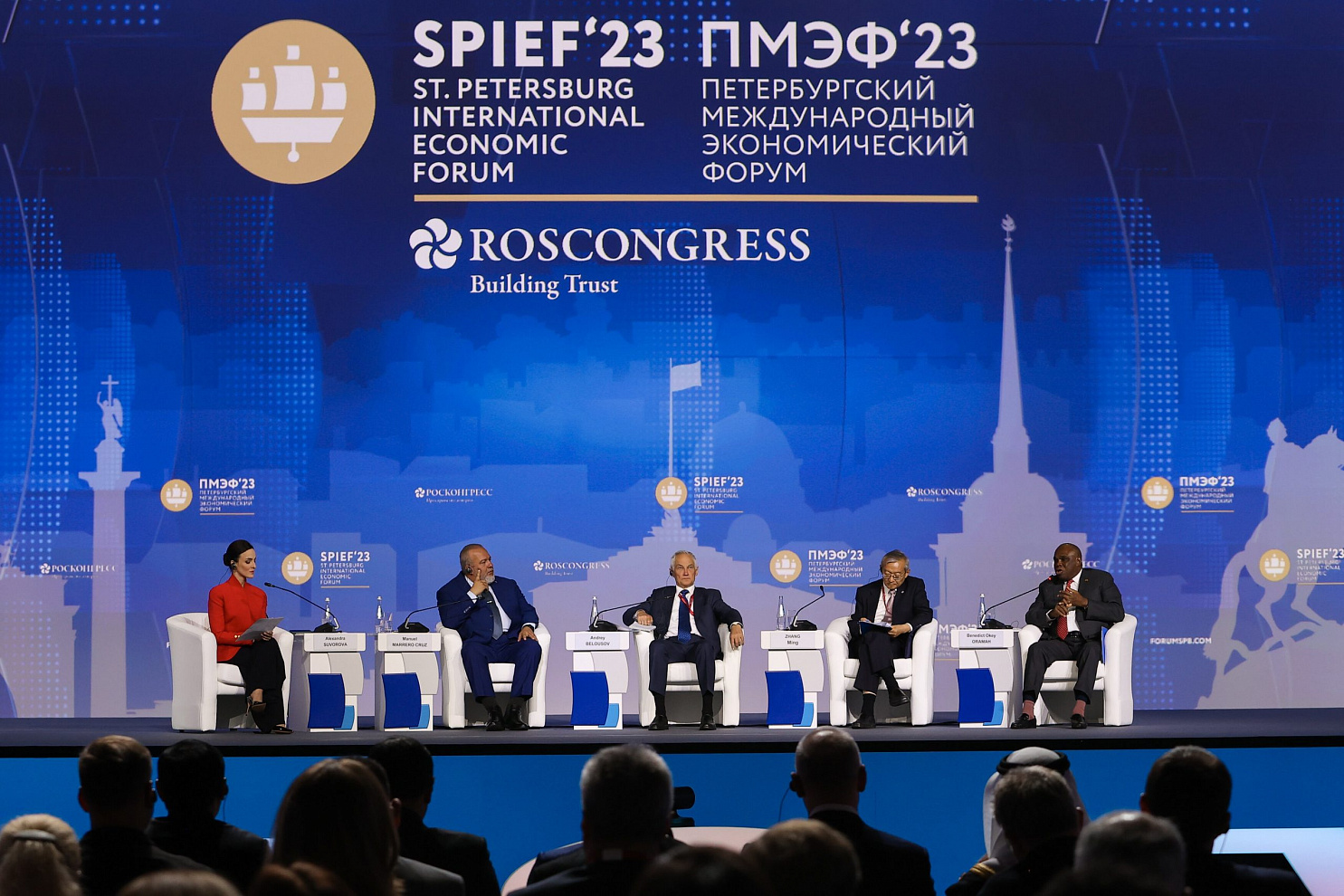 To train specialists for the market, two conditions are needed: close cooperation between science and businesses, as well as students learning from real orders by the large companies, shared with the "Rossiiskaya Gazeta" news agency Moscow Poly president Vladimir Miklushevskii at SPIEF.
To back up the statement, the University at once signed several cooperation agreement. Thus, in cooperation with such companies as "Merkator Holding" and "Avtonomika the University will engage in development of innovation technique for housing and public utilities – cleaning robots and unmanned machines cleaning cities and parks.
"Together with the industrial partners, we`ll create prototypes, hold research and resting innovation products", – shared Vladimir Miklushevskii. "Higher Education is responsible for training highly qualified specialists for the country economy. For that, we need two conditions: science and business should work in close cooperation, and students must learn from real orders by the large industry-specific companies. That`s the approach that Moscow Poly sticks to for decades."
The agreement with "Avtonomika" envisages for organization of interaction and cooperation in the sphere of development and implementation of robot-aided and unmanned machines used to maintain city pedestrian infrastructure, park zones and including among other things urban forestry objects.
"I`m sure that appearance of new industrial technologies and solutions is only possible under a condition of a close interaction between manufacturers and scientific community. For our company, concluding an agreement with Moscow Poly will begin a new stage of development, and we`re expecting that new engineering centers will help us solve applied tasks related the development of new kinds of road municipal machinery and growth of competencies for engineering and design staff", – noted the president of "Merkator Holding" Alexander Belogortsev.
For reference: Merkator Holding is developing innovation technologies in the sphere manufacturing of special machinery designed for maintaining objects of road facilities, city road and pedestrian infrastructure. "Avtonomika" is a unmanned cleaning robot manufacturer.