Works by Moscow Poly Graduates Displayed at "VYPUSK 23" Exhibition in Zaryadye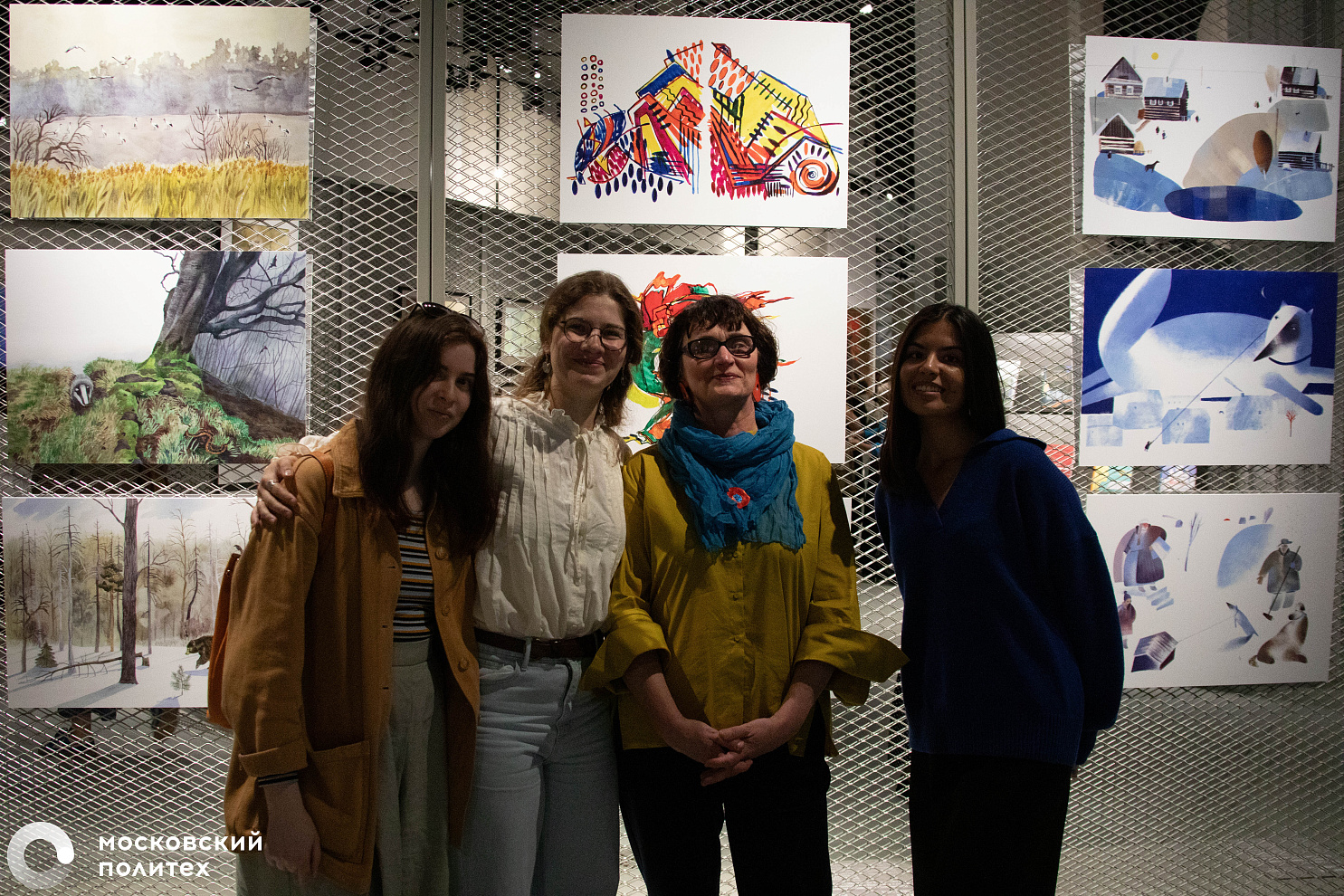 Works by the graduates of Moscow Poly Favorsky Institute of Publishing and Book Art are displayed at the "VYPUSK`23" exhibition that`s taking place at "Parking Gallery" – new area in Zaradye. Artists and illustrators demonstrated the designed books, as well as design concepts for computer games.
Moscow Poly president Vladimir Miklushevskii visited the event. He personally talked to the participants of the exhibition and teachers of the Favorsky Institute of Publishing and Book Art, and assessed the released book illustrations and design concepts made by the artists.
"VYPUSK`23" is a venue that united works by young artists, graduates of art and architectural universities of the capital. Over 200 masters who completed their education in the sphere of visual and contemporary arts, architecture and construction, industrial, computer and graphic design in 2023.
The exhibition was first held inn 2022 and became the example of a unique format of displaying totally different directions of visual arts.
"VYPUSK`23" will not only be a debut for many novice masters who are making first steps in their profession but also a visual aids to those who`re only choosing the sphere for their creative development.
The project will be launched on September 11 and will last till November 12.