Professor of Moscow Poly Andrey I. Dubov was awarded the order of Friendship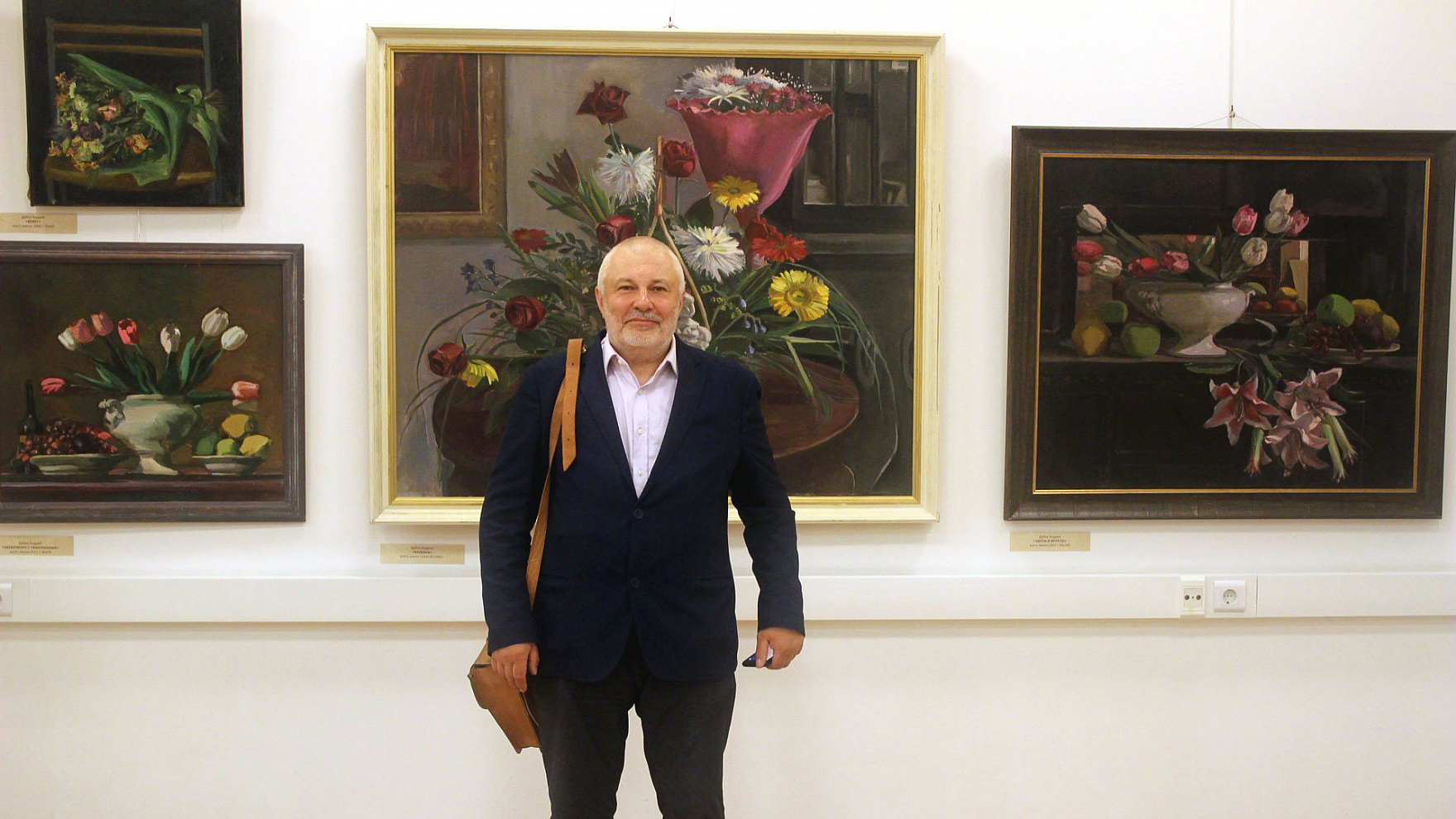 Decree of the President of Russia Vladimir V. Putin No. 177" on awarding state awards of the Russian Federation" was signed on March 11, 2020.
Professor of the Drawing and Painting Department the Institute of Graphics and Art named after V. A. Favorskii of Higher School of Printing and Media Industry of Moscow Polytechnic University, honored artist of the Russian Federation Andrey Dubov was awarded the Order of Friendship for his great contribution to the development of national culture and art, and for many years of fruitful activity.
Our congratulations to Andrey I. Dubov!
Andrey Dubov - "Honored artist of the Russian Federation", corresponding member of the Russian Academy of Arts, member of the Moscow Art Institute, head of the painting section of the Creative Union of Artists of Russia. In 1982, he graduated from the art Department of the Moscow Polygraphic Institute, where he studied under the guidance of great master of the XX century Andrey Vasnetsov. In 2004, he began teaching at the faculty of Graphic Arts of MGUP and continues his teaching activities now at Moscow Polytechnic University. Andrey I. Dubov successfully combines the education of a new generation of artists with creative activity, being one of the most talented and recognized masters of the Modern School of Russian Painting, the heir to the great tradition of Russian fine art.