Project by Moscow Poly Students Won Silver in "I`m In" Program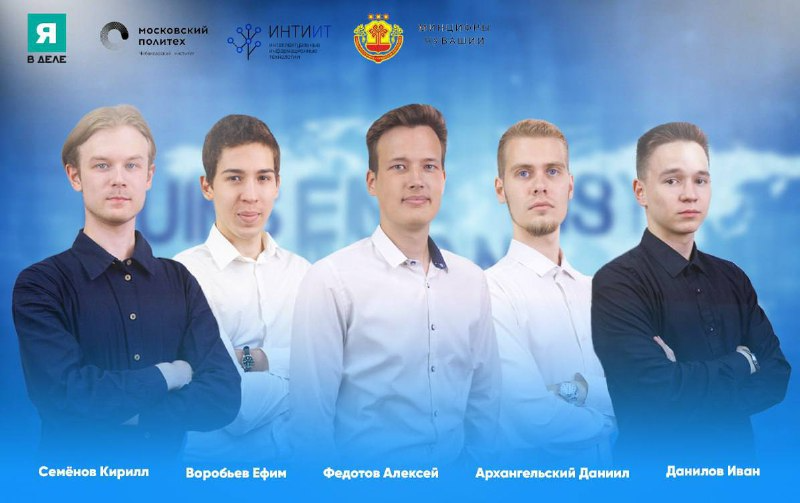 "CityGIS" project by the students of Moscow Poly Cheboksary affiliation took the second place in the youth entrepreneurship development program – "Ya v Dele" ("I`m In"*). In the finals of the 3rd season of the program, 56 teams, winners of the regional stages of the contest for the best business ideas, presented their ideas. Young people from all around Russia – from Kaliningrad to Vladivostok – presented relevant business projects.
For reference: "Ya v Dele" is a Russian student program that aims at increasing the level of entrepreneurial literacy. In the course of 2022, the program took in over 85,000 university and school students from 62 regions of the country, that resulted in 1,500 projects some of which became running businesses and startups.
The "CityGIS" technological platform is a tool for geo-informational data that consists of the city map accounting for the urban environment for every residential house and infrastructure object availability assessment.
"We`ve come a long way of three months. In the course of this period, there were many lectures and workshops on product packaging and coworking held. As a result of winning the regional exhibition, we made it to the federal Project Battle that took place in Moscow on 13 June. It was an unbelievably eventful day: first, we presented our projects before the jury, after that at the exhibition received feedback from business and government representative. The federal Project Battle united 56 teams from various part of Russia. As a result, we managed to take the second place and receive 75,000 rubles that can be allocated for project development", – members of the CityGIS project team note.