Presentation of the New MIG R2 Electrocycle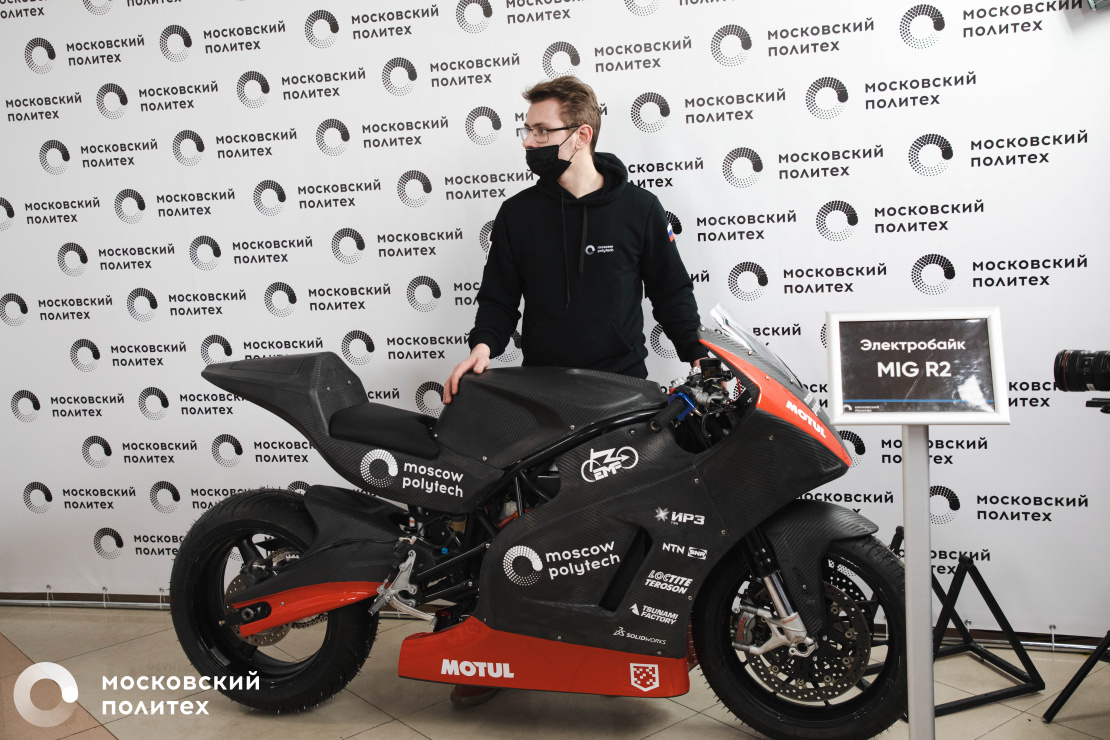 Moscow Poly student and engineering team presented the new MIG R2 electrocycle. The project will participate in the "Baikal Mile" Ice Speed Festival that will take place on Baikal lake from March 9 till March 13.
The engineers fixed all the flaws of previous models related to the battery and electronics. MIG R2 became lighter and more powerful, itl is both faster and more maneuverable than its predecessors: MIG R 2020 and MIG V 2019. The new adjustments will allow MIG R2 not only to move on the ice but any other type of surface as well.
3D printing technology was applied during the development of electrocycle. Built-in telemetry systems will allow the distant management of speed, position and battery voltage.
The electrocycle was developed by a team of 20, most of them are students of Moscow Poly. The developers plan the electrocycle to break the speed record on ice, set by the previous model in 2020 - 210,6 km/h.
"We plan to break our own achievement and set the new speed record on ice with the electrocycle, developed for this festival and get into the Russian Records Book" - told Pablo Emilio Iturralde Bakero, the dean of the Transport Faculty and a head of the Engineering Development Center.
"Baikal Mile" is the annual festival that allows everyone to set their personal speed record. The festival takes place on the eastern bank of Baikal lake in the extreme weather condition of Syberia. Motorcycles developed in Moscow Poly became the fastest electric model twice.