Over 170 IT Projects Presented at International "Digital Transformation" Contest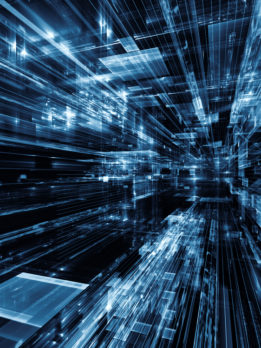 IV "Digital Transformation" International Contest for Scientific and Scientific Practical Works was organized by the faculty of information technologies under Moscow Poly under informational support from "Theory and Practice of Project Education. At the contest, 171 projects by the students studying at 28 various Russian educational organizations and other countries.
Among other participants apart from Moscow Poly were students from Lomonosov MSU, Financial University under the government of the Russian Federation, Moscow State Pedagogical University (MSPU), "Turan-Astana" University (Kazakhstan) under Moscow State Legal University n.a. O.E. Kutafin, University Astrakhan State University under the president of the Republic of Kazakhstan, Moscow University under the Ministry of Internal Affairs of the Russian Federation n.a. V.Ya.Kikot`, "STANKIN" MSTU, National И.М. Gubkin University of Oil and Gas, Technical University of Sophia (Bulgaria) and other organizations.
"The topic of digital transformation today is given great attention. The dialogue around it has long ago surpassed the boundaries of professional IT community. I hope that the gained results will be beneficial for all participants, and the proposed recommendations will truly find their application in practice", - noted the acting head of the department of the Russian language and culture of the Abylkas Saginov Karaganda Technical University (Kazakhstan) Zhanat Azimbaeva.
The participants were tasked to make a project that would allow to generate IT solutions in such spheres as education, computer linguistics and AI; radio electronics and robotics; economics and management; social sphere, manufacturing, medicine, safety and information law, computer games evolution, mobile apps, world of profession, as well as media industries in design.
The faculty of information technologies second-year student Gleb Padergin is sure that the opportunities to share the experience with the colleagues and find single-minded people that the contest provides is wonderful.
"What`s so interesting about our project – Manta Ray? We`re promoting ecologically clean energy sources in transportation. Our team is building boats that run on solar batteries, installs on-board systems and participates in the competitions", - he says about his project.
The range of topics that the student works are devoted to is wide, among them are, for instance, "Telegram Bot", "Banking Systems Digitalization", "Prerequisites for Digital Transformation of the Employment of Certain Categories of Citizens", "IT Solutions in Public Transport Optimization", "Law Enforcement on Internet Ad", "Modern Methods of Operational Search Activity" and others.
"The contest allows the students to present the results of their project-research works. This boosts students` motivation to take part in project activity, helps them learn to work in team to solve scientific-practical tasks; increases their social, cultural and scientific mobility", - says the senior lecturer at the faculty of information technologies Irina Nikishina.