Our students made in to the final of Bologna Children`s Book Fair Exhibition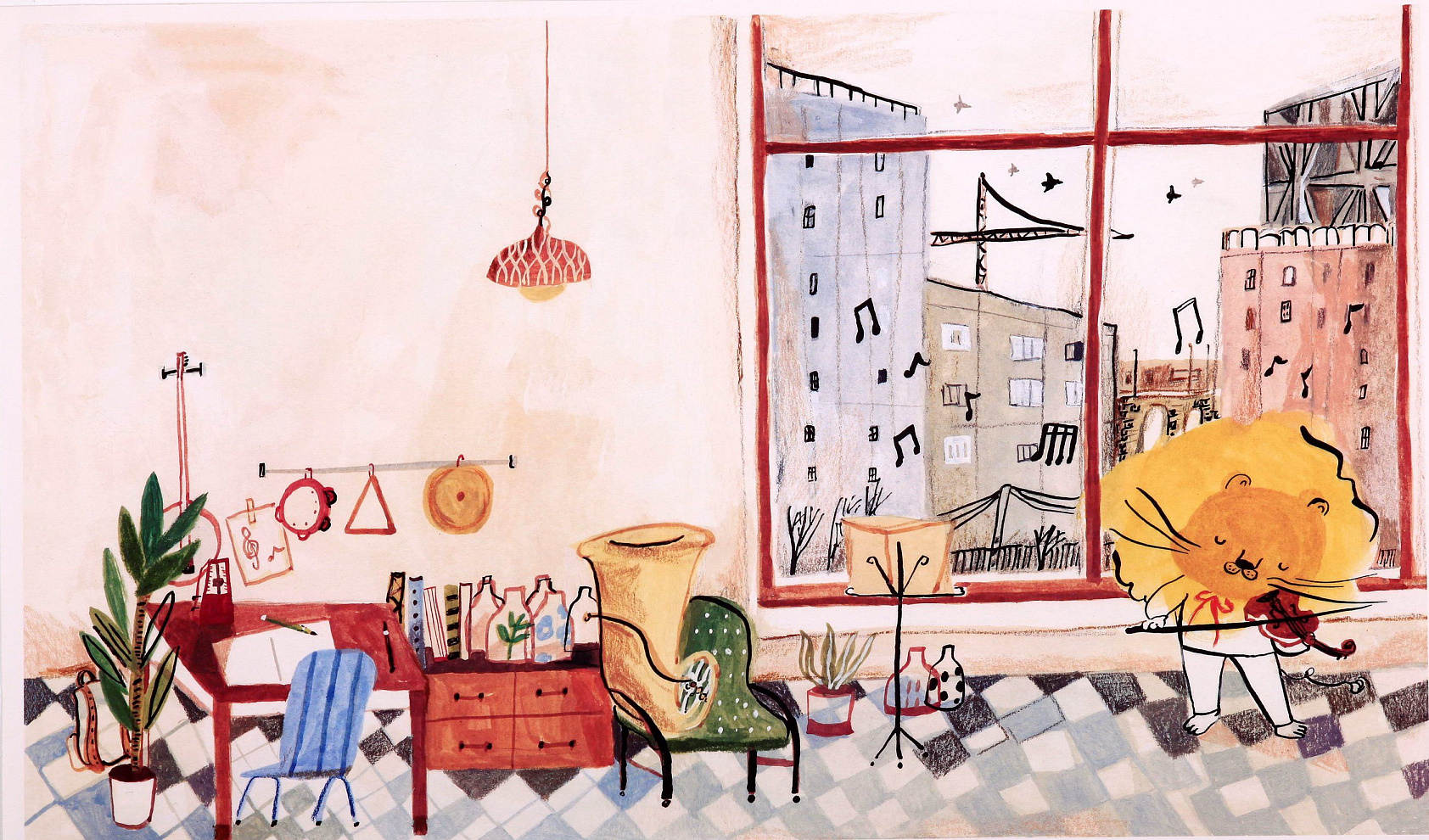 Moscow Poly graduates (The Favorsky Institute of Graphics and Book Art) became prize winners and finalists of the International competition of illustrators "The Illustrators Exhibition", held in the terms of International book fair of children`s literature in Bologna.
55th annual exhibition hosted 3 235 talented illustrators from 68 countries.
Valeria Elunina, a 2020 Moscow Poly graduate of the "Graphics" (Designing printing products) educational program, presented her graduate thesis with the illustrations to the collection of short stories "Ours" by Sergey Dovlatov.
"Only 6 Russian illustrators made it to the final list of 77 participants, and one of them was Valeria. The victory on the Bologna Festival gives certain reputation and the possibility to sign a contract with publishers from all around the world", - noted Olga E. Monina, Valeria`s thesis supervisor.
Evgeny Podkolzin, the Head of the department "Illustration and Printmaking", says : "We were surprised that illustrations to the Dovlatov`s book won, as this book fair is dedicated to children`s literature illustrations".
Anna Evdokimova, a Moscow Poly student of the "Graphics" (Graphic Design of Multimedia)educational program, also became a finalist of the international illustration competition (she made it to the short-list among 300 others competitors from all over the world and Russia). It`s her first competition of such a scale. Anna presented her illustrations to the "Death`s mistake" by Velimir Khlebnikov.
"The participation itself is like a daily chore for me, but making in to the short-list or even a victory is very important for the artist, and the declaration of the results is very exciting", - says Anna.
Among the prize winners is Anna Desnitskaya, a Moscow Poly graduate, and Natalia Ugay (a 2019 Moscow Poly graduate) also became a finalist.
The Institute representatives note that our students participate in this exhibition not for the first time, but this year they`ve achieved a great result, which proves the quality increase in the student`s preparation.
We also plan to develop the cooperation and further interaction with the representatives of Bologna fair.
Congratulations to prize winners and finalists! We wish you a successful professional self-realization.