Open Door Event Held in Moscow Poly on 5 March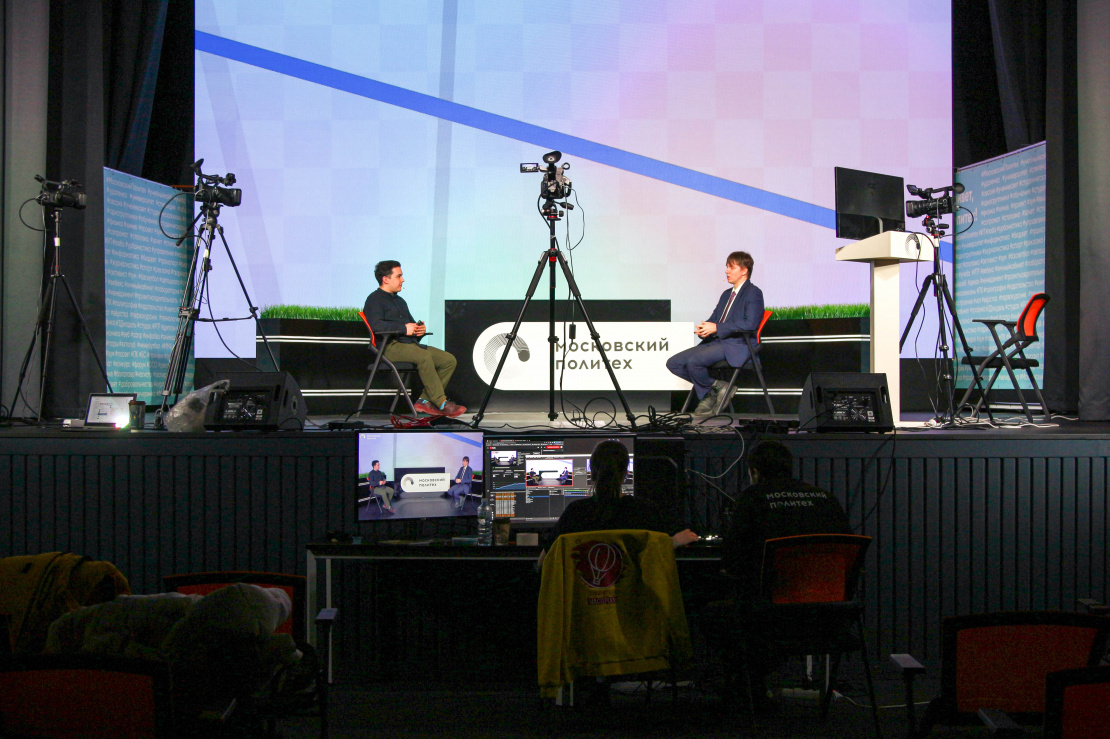 How do I enroll? Is math really a cool subject? What is it like to live in the dorms? Enrollees got answers to these and many other questions on an Open Day event that was held online in Moscow Poly on 5 March.
The broadcast started with Gyuzel Sharipzyanova, the vice-president for academic affairs, who was present on the event, delivering a speech and welcoming all willing to visit the venue.
The vice-president said: "You can visit our stand on 5-6 March at the "Education and Career exhibition. We`ll be happy to tell more about Moscow Poly, our laboratories, educational programs and extracurricular activities in our university."
After that, Stepan Andreev, the head of the "Mathematics" department told enrollees about the additional educational courses that can help students prepare for the national exams, as well as unique educational plans for various faculties under Moscow Poly.
In addition to that, a new Moscow Poly student project was presented in the course of the event – a new "MIG R2" electro motorbyke that is created to beat records and will soon be sent for participation at the "Baikal mile" contest.
Students have shared their experience on what it`s like to live in Moscow Poly dorms. They also talked on the accommodation conditions, convenient location and financial support that the union provides to those willing to make repairs with.
If missed the live broadcast you can watch the record in Russian here. ←