Nine Teams Competed in «Svoya Igra» Quiz Organized by Moscow Poly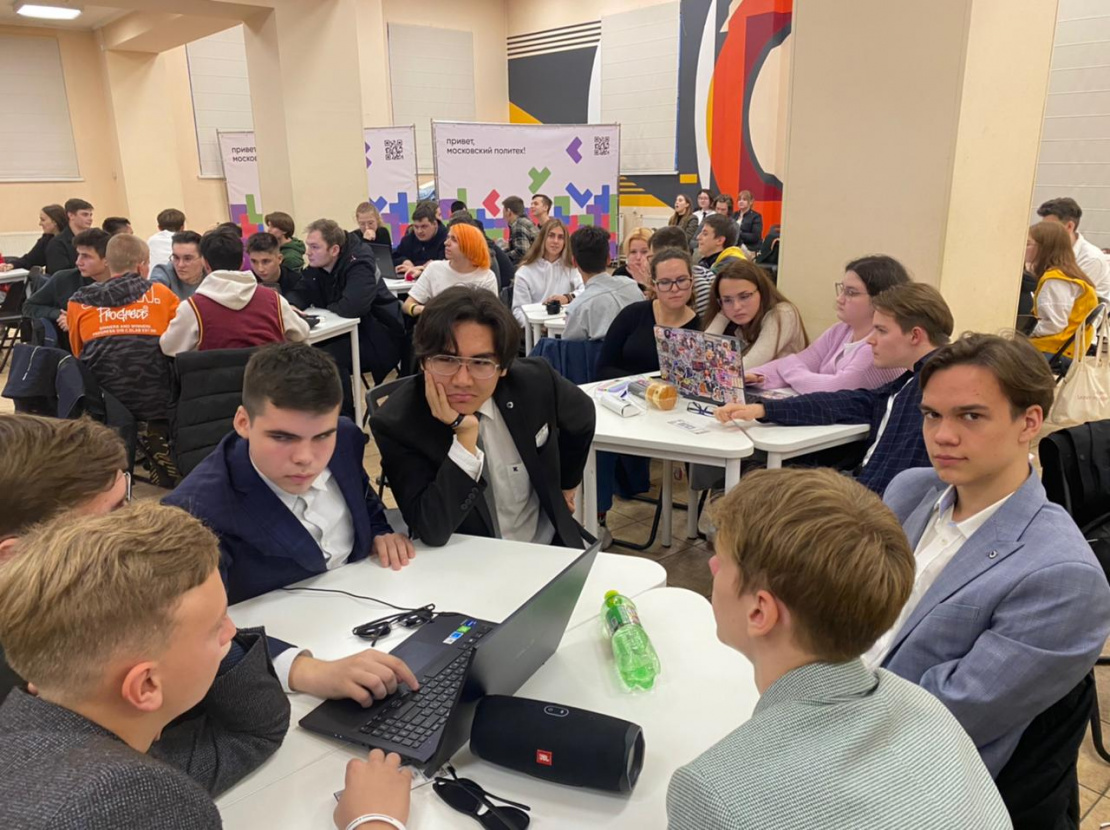 The "Svoya Igra" [Your Own Game] quiz held at Moscow Polytechnic University was organized by the "New Library" strategic project. Nine teams of six people each took part in the quiz. Overall, about 80 people attended the event.
The deputy Chef of the Center for Project Activity, Yulia Kudryavtseva, welcomed the participants and thanked the Project for its initiative in conducting educational intellectual events of this kind.
The contest included three rounds and the finals. There were questions from different fields, such as literature, science, art, etc., - starting from subjects like "Pseudoscience", "Haters Be Like" to "K-pop" and "Alexey Tolstoy".
Nevertheless, nobody was able to answer correctly the final question from "Religion" so, the team that scored the most points in the course of the game won. The winners were members of the "Russian Standard" team: Pavel Samokhin, Danila Shelest, Nikita Kolosov, Abdul Magaramov, Ararat Tunyan, Seymour Kishiyev. Not only the winners, but also the teams that reached the final round received the prizes with Moscow Poly symbolics on them.
"I got great impressions, I am very glad that I took part in the game, the questions were interesting and the opponents strong", - shared his opinion on the last quiz the leader of "Russian standard" Danila Shelest.
You can check the event program by the "New Library" project in Telegram and VK.