Moscow Poly Held Tour Around "Art Polytech" for International Students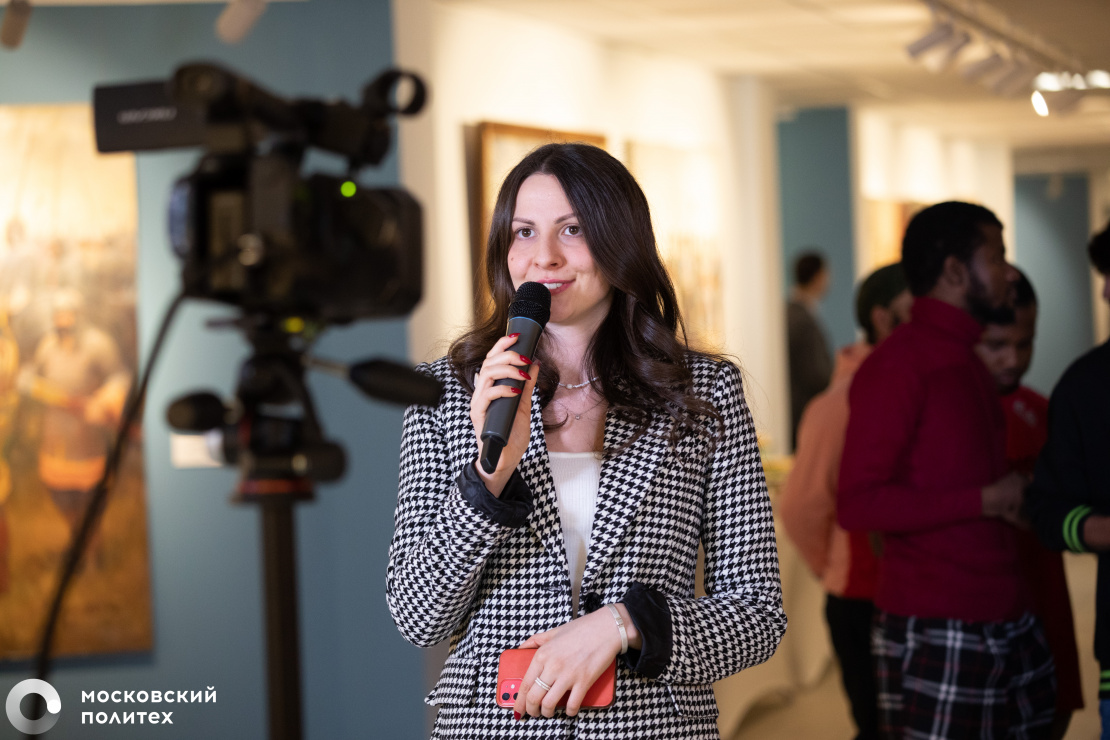 Moscow Poly international department employees held a tour around "Art Polytech" exhibition area for the University international students, embassy and international 'RT' channel representatives. The event was held in a mixed format – online and offline.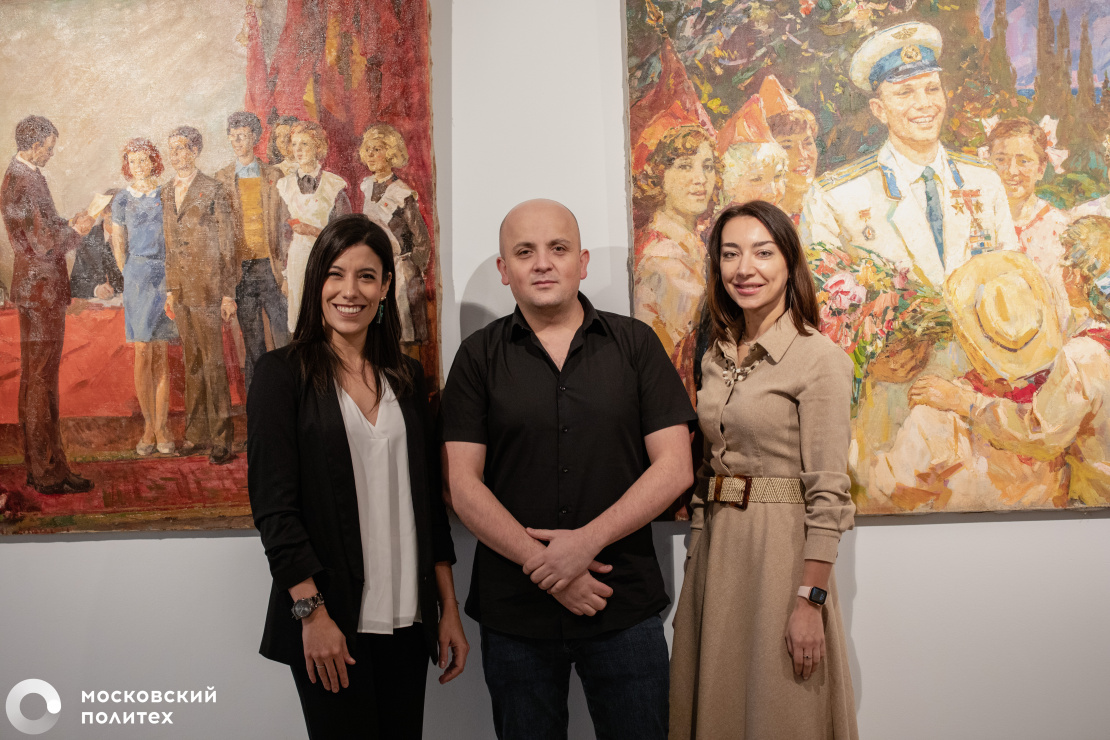 International students fr om Afghanistan, India, Slovakia, Syria, Bangladesh, Pakistan, Turkey, Zambia, Nigeria and many other countries visited the exhibition entitled "Russia in Works of USSR Artists". The project curator Vyacheslav Ryabov held a tour for the guests and shared about the unique works of the artists that were painted in the period between 60s and 80s.
Deputy head of the international integration and WFS department Alina Andrukh also shared with students what the lifestyles was back then when the paintings were made, as well as significant events that are depicted in over 50 works.
The participants of the event admired the works presented:
"Thanks to the paintings, we were able to dive into the history of the USSR and discuss the most memorable moments of the life back then", – shared his impressions of the exhibition Moscow Poly student Ahmed Junaid.
After the excursion, students participated in a quiz wh ere they showed decent results. The winners received souvenirs from the University and a trip to the A.S. Pushkin State Museum, online participants, in their turn, will take Russian classes with the best University teachers.
At the end of the meeting, the University students and embassy officers noted that they`ll be happy to visit "Art Polytech" again.