Moscow Poly Takes Part in Industrial Exhibition INNOPROM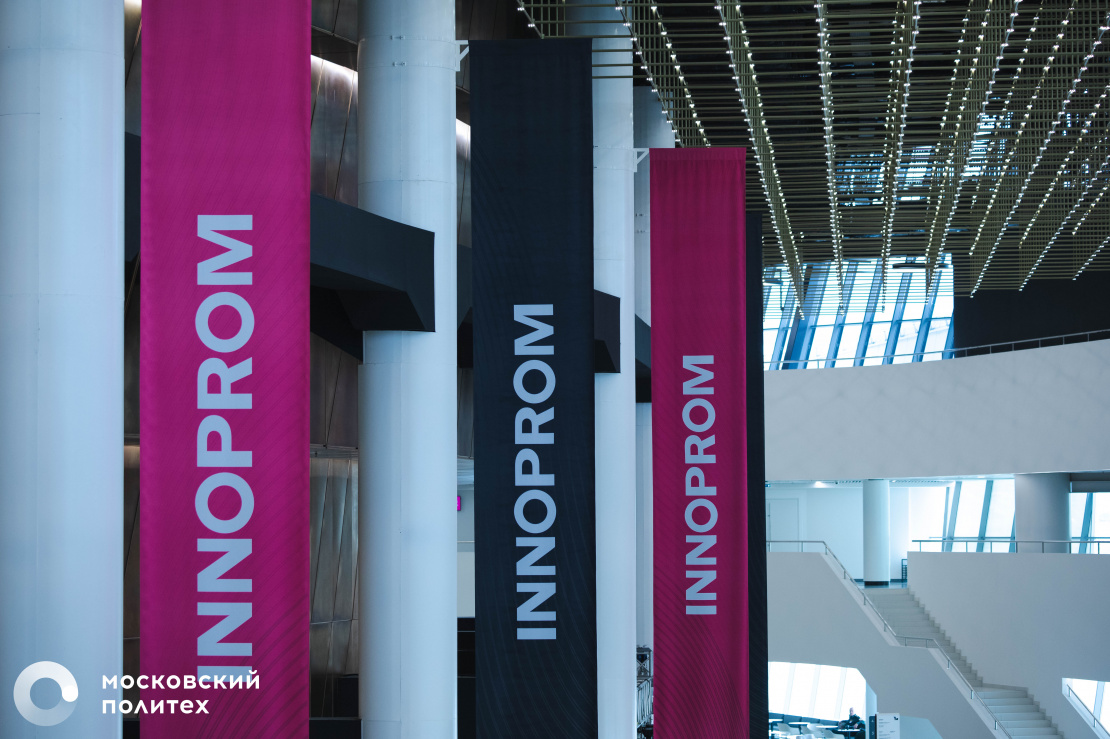 Moscow Poly has been participating in the main Russian industrial exhibition – INNOPROM 2023 for the second year in a row. The event is taking place from July 10 to 13. Moscow Poly is represented by the University president Vladimir Miklushevskii and AES director Pablo Iturralde will deliver their reports at the business program sections and talk on developing automotive industry
In the course of the business program under INNOPROM there`ll be a scientific-practical conference AVTONET "Promising Transport Technologies". Vladimir Miklushevskii and Pablo Itturalde will join discussions with the representatives of other industry-specific enterprises, professional unions and authorities, exchange experience in the sphere of modern transport technologies that are able to ensure technological sovereignty of the country.
In particular, at the plenary session – "Modern Transport: Intellectual Platforms, Unmanned Vehicles, AI" Vladimir Miklushevskii will share the University experience on training qualified engineers in the sphere car manufacturing, creating technologies and building strategic approaches to the industry transformation on the example of Moscow Poly. The president will also share certain projects that have been implemented under the "Priority 2023" and at the request of our industrial partners – Smart Shuttle, electrified car and unmanned cleaning robots for housing and public utilities, electric quad bike 'Guepard', electric bikes MIG-R and MIG-R2 and others.
Pablo Iturralde will take participate in a panel discussion "AVTONET. Promising Transport Technologies". There will be a discussion held with the market professionals on prospects for using electric and hybrid cars in Russia, implementation of autonomous transportation vehicles . Also, the issues of national car engineering, technologies and manufacturing, as well as modernisation of infrastructure for the new means of transport.
For reference: Moscow Poly is one of the Russian leading technical universities that develop and carry out new educational models for training engineers who are demanded and competitive at the international market. The state-of-the-art laboratories, interaction with teachers who are practicing specialists in the industry, as well as effective integration of science and industry makes Moscow Poly a leader in training specialists in the sphere of mechanical engineering.