Moscow Poly Presented Flying Robotics at «Geek Picnic»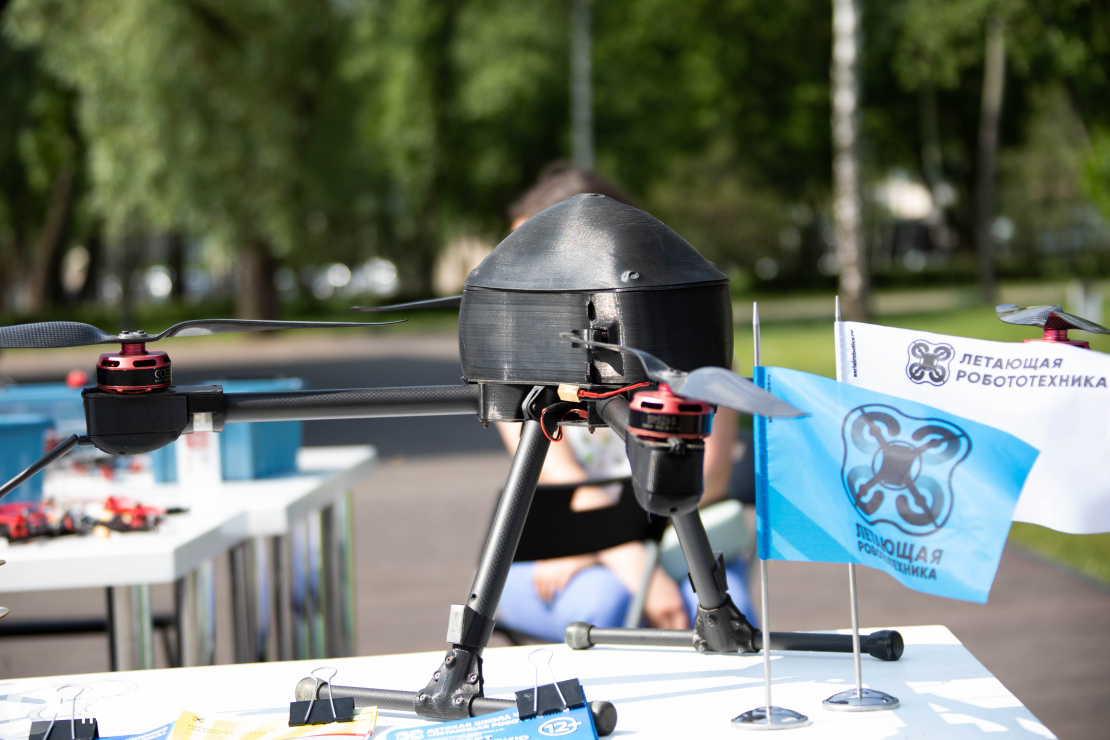 From 27 to 28 May, the "Dream Island 'Geek Picnic' park held a large scientific-popular festival devoted to modern technologies, science and creativity. The festival took place in the course of a business event – Moscow week of entrepreneurship. At the festival, Moscow Poly presented its lab – "Flying Robotics" – and a number of student projects.
Moscow Poly has been participating in «Geek Picnic» over 5 years.
In 2023, all willing could look closer at the work of the «Flying Robotics» lab at the alley of technoparks. School and university students and teachers study research the types on drones, working principles of all devices, safety and piloting. During the "Autonomous Piloting", students will learn programming in Python, find out what ArUco markers are and how drones can autonomously navigate in a three-dimensional space. They`ll also practical skills in customizing autonomous drone "Clever 4", and engage in programming in a "Gazebo" flight simulation system.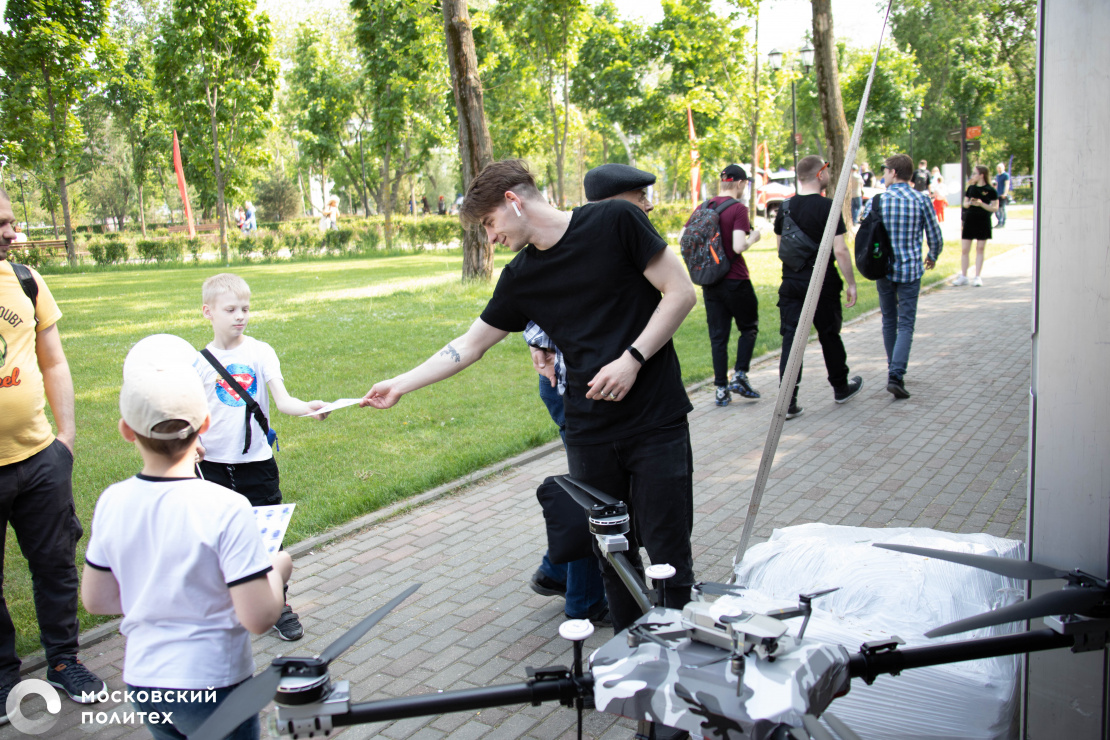 At the alley of technoparks there was also Moscow Poly industrial partner – "Slava" technopark that presented samples of filament of 3D printing. Samples were developed together with Moscow Poly students in the course of the "Biocidal Nanocomposites" project implemented under the "Project Activity" discipline.
Admission campaign officers also worked at the event and were ready to answer any questions that enrollees and their parents may have.