Moscow Polytechnic University at Russian Creativity Week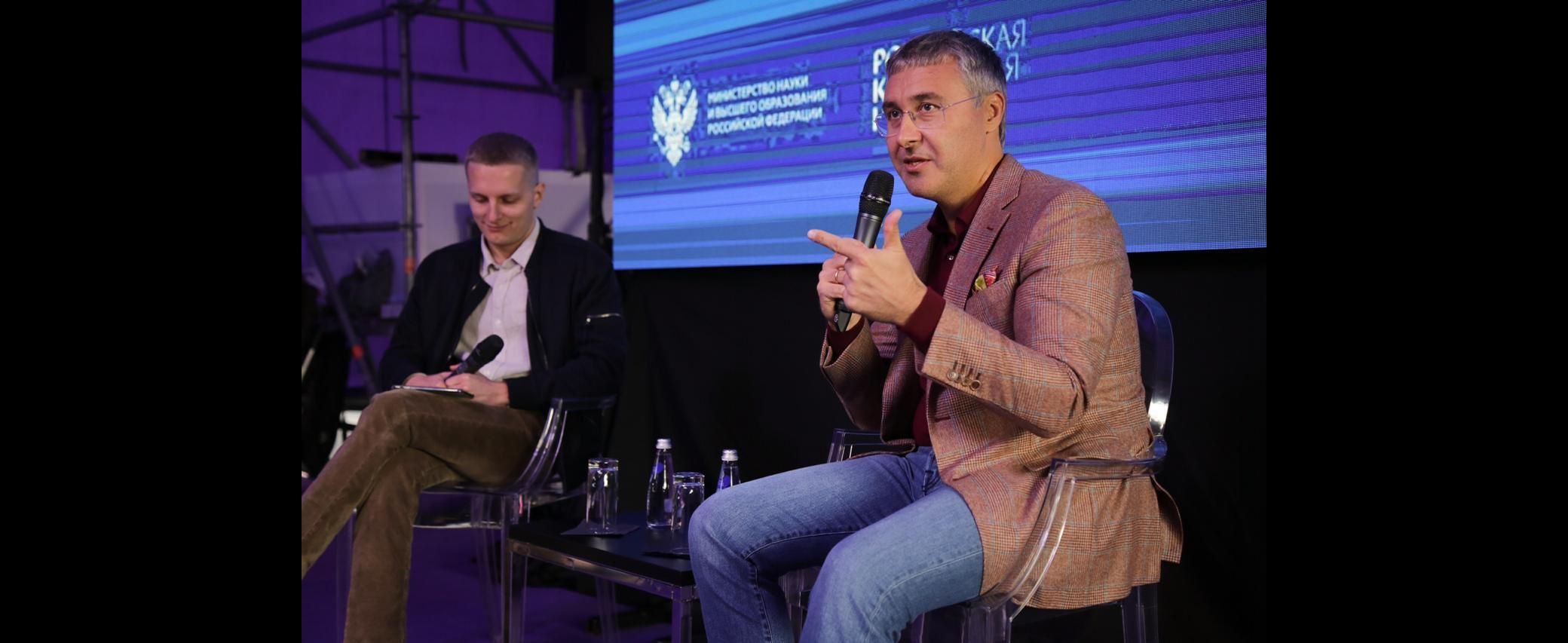 Students of the Moscow Polytechnic University took part in a public-talk with the Minister of Science and Higher education Valerii Falkov. The event was held within the framework of Russian Creativity Week Festival.
Participants discussed Creative Industries and the Usage of Modern Methods of Presenting Content from the Perspective of Higher Education.
"Creative Industries are Synonymous with Higher Education. The Creative Industry is a knowledge economy. Whatever we touch is creativity and creativity," said the Head of the Russian Ministry of Education and Science.
During the conversation, Valery Falkov paid attention to the availability of game and entertainment formats in modern education. According to the Minister, their presence in the educational process is acceptable, but they should not replace education in its traditional form.
"I believe that education is a hard work. I am for social networks and for everything that contributes to the spread of communication. But you can't replace live human communication. A person should not go completely into virtual reality," the Minister said.