Moscow Poly Vice-President Shared University Digital Transformation Experience at first IET Meeting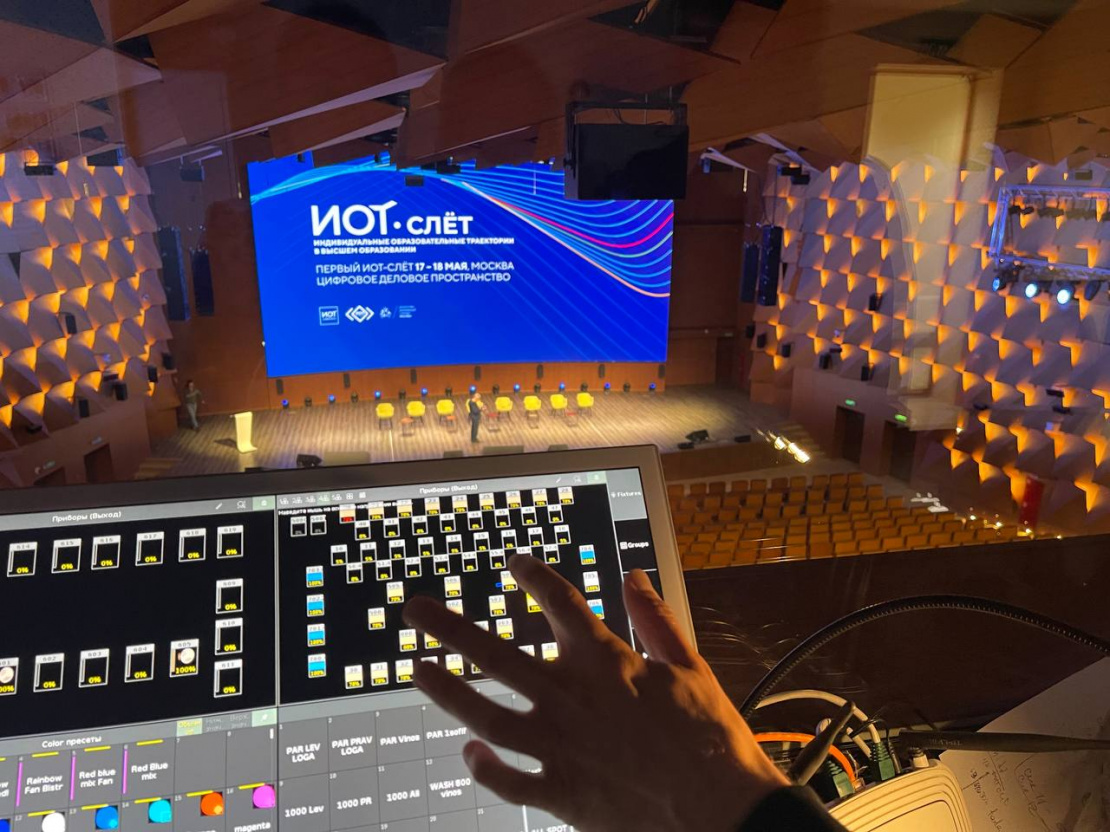 Around 160 delegates and speakers from 63 Russian universities and 12 developers from Vladivostok to Kaliningrad gathered at the first Moscow IET-meeting – the conference for universities that are planning to switch to individual educational trajectory. Moscow Poly delegation has also participated in the event. Moscow Poly vice-president for digital development, Iliya Krasilnikov presented to other delegates experience that the University has in this sphere.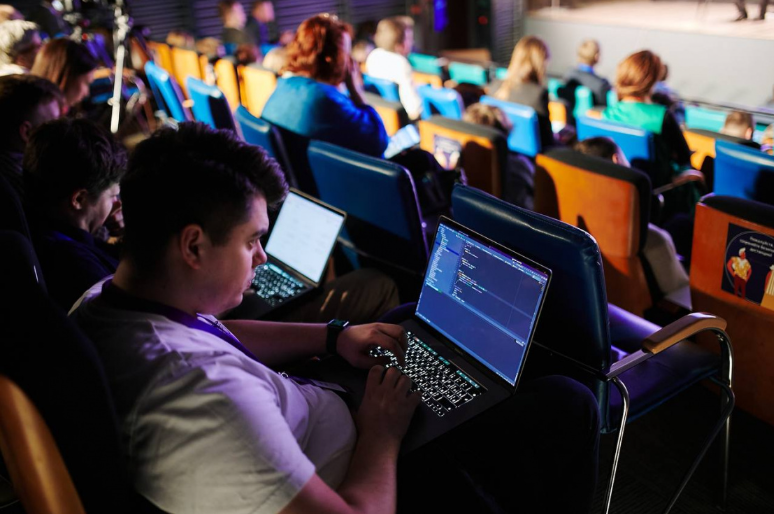 Vice-presidents for digital development, IT-service heads and employees engaged in internal development and who are planning to or have already implemented IET into the educational process have gathered to listen to the reports and learn about the elaborations made by their colleagues, as well as share their personal experience.
The deputy director of the Program and Project Coordination Department under the Ministry for Digital Technology, Anastasia Mekhel presented the "Digital Departments" project to the delegates. In total, over 17 billion rubles is allocated for its implementation in the period between 2022 and 2024. The speaker emphasized the crucial role that Universities play in the process of project implementation.
"Only under the condition of a close cooperation between universities, ministries and real IT-crews is it possible to achieve the target numbers", - noted Anastasia Mikhel.
The meeting was aimed at providing support to universities in finding solutions on how to manage their digital space. This digitalization process becomes more effective when a constructive discussion is established between the in-university IT-teams and professional developers as the digital space of every university is unique.
In the course of the two days the participants discussed how to develop and improve IT solutions for the university infrastructure, shared their experience in using the already existing IT-elaborations, talked on the importance of the student`s personal account, and put forward ideas on what Russian analogue for 'Coursera for campus' might look like.
Moscow Poly vice-president for digital development, Ilya Krasilnikov, and the head of the department for cooperation with Yandex Cloud educational organizations, Evgeniy Mikhailenko presented a slideshow entitled "Cloud Technologies as the University Digital Transformation Basis".
The organizing committee holds plans to make the event annual.
For reference: the event was organized by the IET University, an educational institution was founded under assistance of the IET University Consortium. One of the organizers and the title media sponsor is "Scientific Educational Policy". The event was held by the Moscow Agency for Innovations.