Moscow Poly Unmanned Vehicle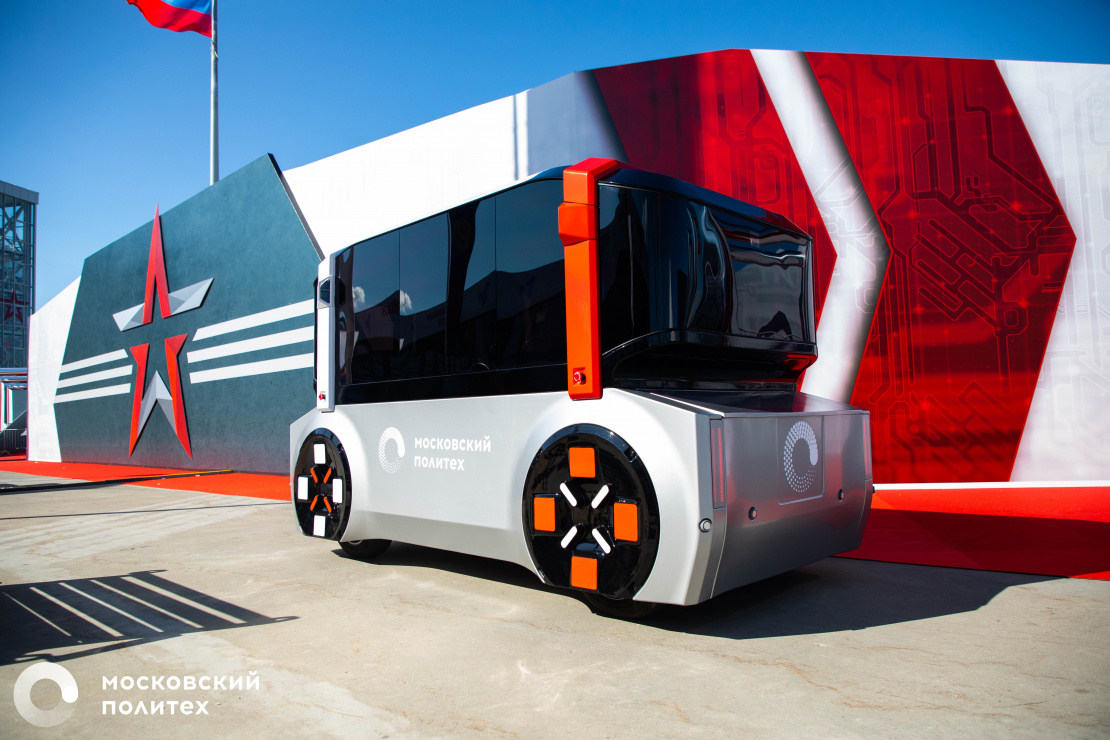 23 August
Moscow Poly experts presented the unmanned vehicle for parking zones, equipped with automatic steering control during VII International Military and Technical Forum "Armia-2021". Thanks to special software and sensors the vehicle can identify objects, signs and the road itself.
Cameras, radars, GPS and ultrasonic sensors combine the new unmanned multipurpose transport system. The vehicle can take 4 passengers and has electric motor.
The vehicle can be used as a tour bus on different designated tracks, downloaded into its system. The drive range is 140 kilometers. Moreover, the Smart-shuttle can transport parks' visitors to park remote zones.
Thanks to the closed wheel arches, the vehicle construction is extremely safe. Moreover, due to its small dimensions which increase its maneuverability, the vehicle is suitable for small territories of parking zones.
Smart-shuttle is equipped with computer view, analyzing the interior filling and passenger accommodation. This feature allows us to remotely check and control the passenger safety.
Nowadays Moscow Poly specialists develop the system of computer view, which allows the vehicle to move around the territory, analyzing the visual data without using GPS.