Moscow Poly Took Series of Victories at International Festival of University Sports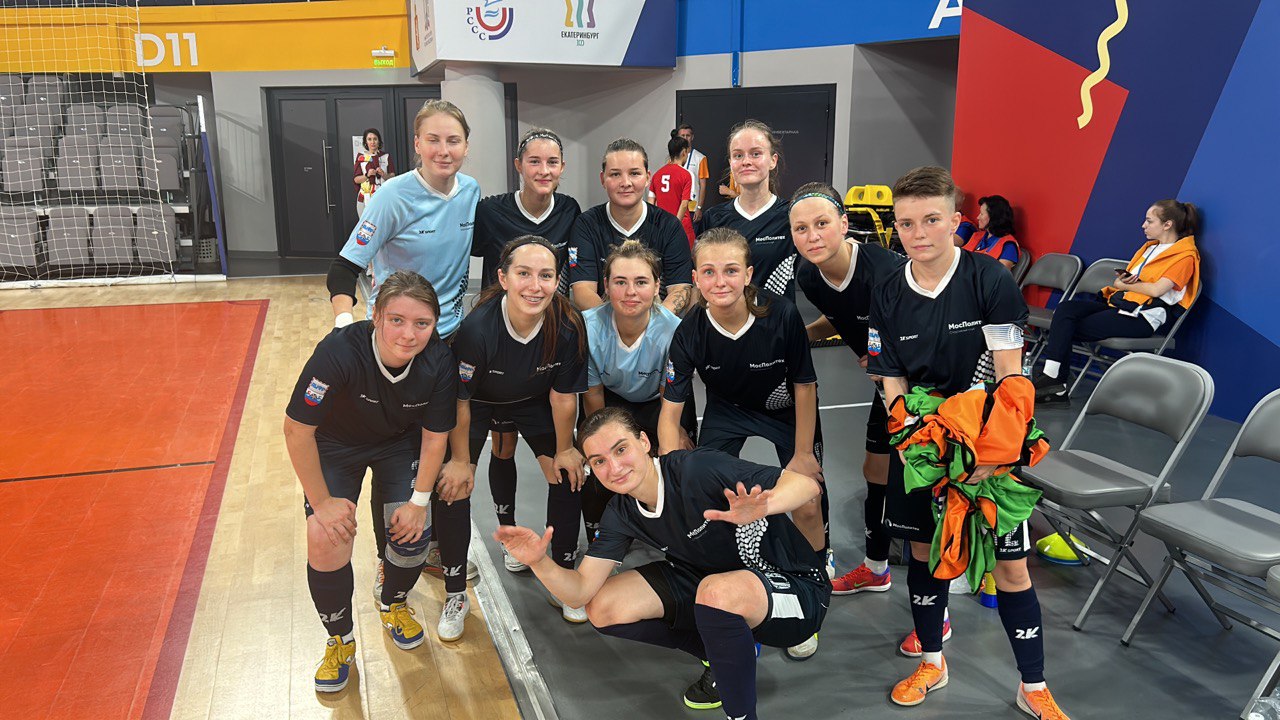 On August 20, Moscow Poly mini-football women team gained victory over the Iranian national team fr om the University of Tabriz with the score being 1:0.
For the "Moscow Poly" team it was the first victory in the course of the International Festival of University Sports 2023. Moscow Poly president Vladimir Miklushevskii who attended the game congratulated the ladies.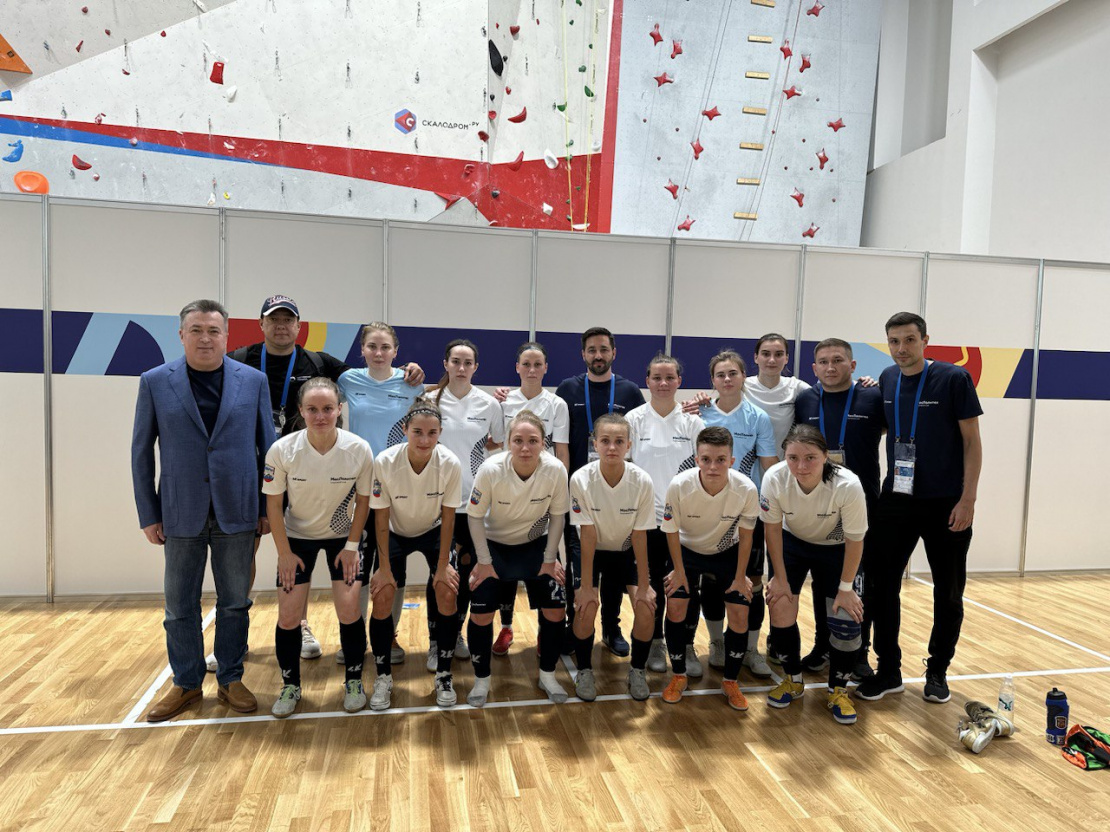 "During the whole match, there was an intense contact game full of confrontations. Both teams had many scoring chances, however the it was goal keepers who proved themselves best of all. The first time ended with a score of 0:0", – shares the head of the student sports club Dmitry Yakhnenko.
According to the team coaches, the girls stepped up the pace of the game in the second time, got a better hold of the ball, which lead to a scored goal. The head of the team Yana Shabalina led into the scoring position Kristina Havich who brilliantly scored and gave "Moscow Poly" the lead.
The next game took place to be with Cuba on August 21, where Moscow Poly gained their second victory over the Cuban team from The University of Physical Culture and Sports Sciences with a score of 5:0.
The second victory brought the girls to semi-finals!
As a reminder, the International Festival of University Sports 2023 will be taking place in Ekaterinburg from August 19 to 31 wh ere Moscow Poly team will be fighting for victory.