Moscow Poly Together with MSU Opened Exhibition Commemorated to Victory Day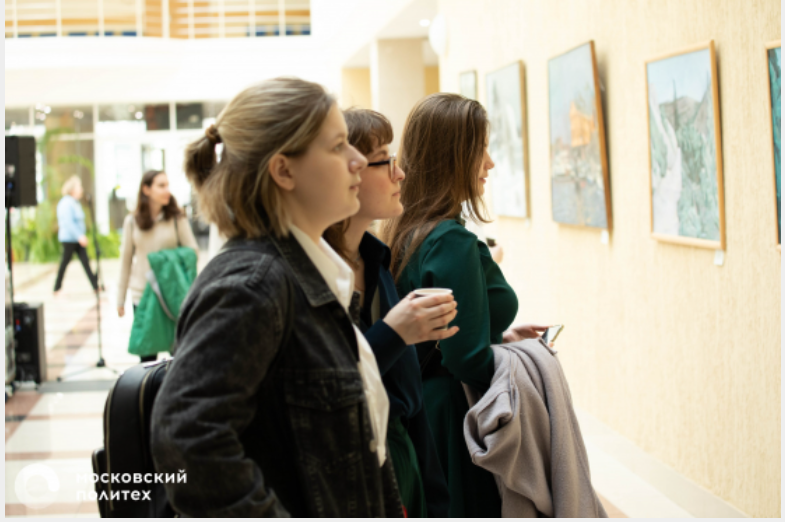 With the Victory Day approaching, Moscow State University has opened up a "Peaceful Skies" exhibition. The exhibition is a shared project between Lomonosov Moscow State University and Moscow Poly.
Our university is presented in the works of "Pictures and Pictorial Art" department teachers under the Favorsky Institute of Graphics and Book Art.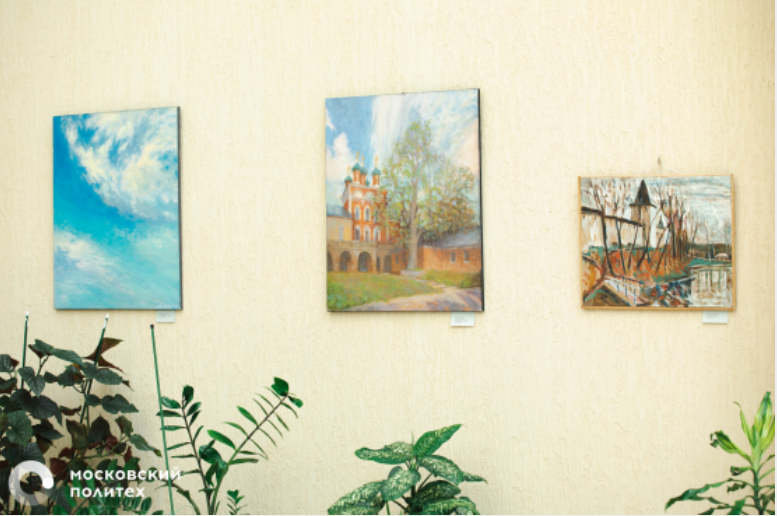 Russian Academy of Arts corresponding member, professor Andrei Dubov, honored artist, professor Alexei Fedulov and other Moscow Poly artistic community representatives spoke if front of the participants and guests at the opening ceremony.
The first visitors noted that through the delicate in their colored solutions paintings that covey somewhat lyrical mood and vision they got a chance to get accustomed to the beautiful, majestic and spiritual. They could see and feel the beauty of the world, as well as charged with positive emotions for the long run.
The exposition will be available at the MSU venue on Leninskiye Gory str., 1 b.13 (4th learner`s block)
Until the end of May Pictorial Art department representatives will be holding a whole cycle of online-tours around the exhibition and give reviews to the creative works.