Moscow Poly Takes Part in Book Fair Non/Fictio№22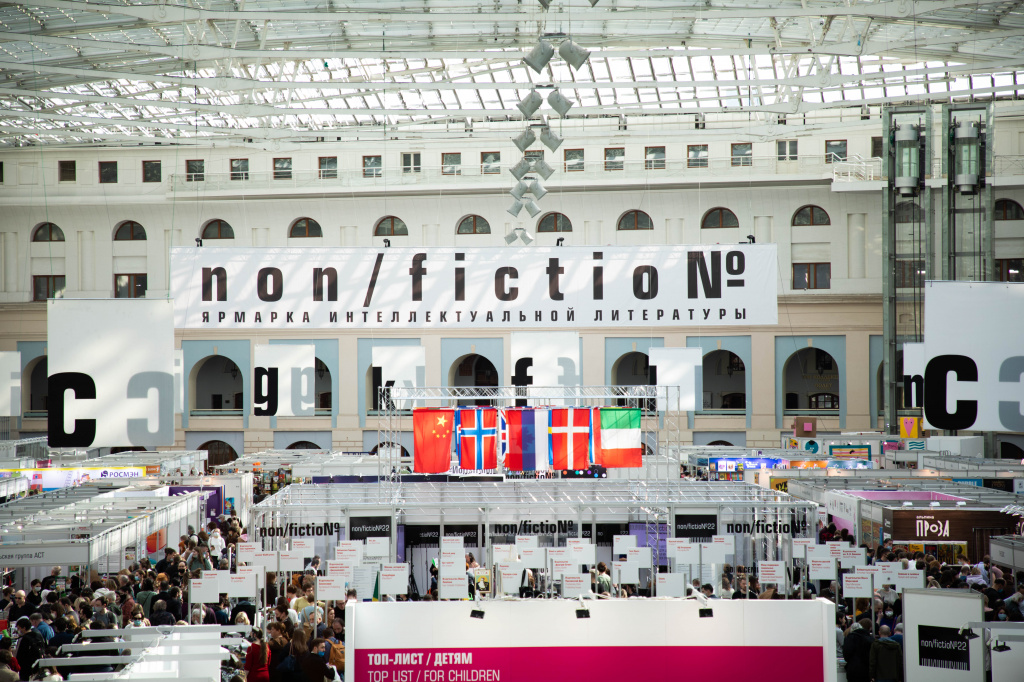 From March 24 to 28, non/fiction — the international fair of intellectual literature, which is attended by about 300 universal and specialized publishers and literary associations from 29 countries of the world, will be held.
In recent years, the Russian State Children's Library has been curating the section of the fair "Territory of Knowledge" dedicated to literature for children.
Teachers and students of the Institute of Graphics and Art of the Book named after the Favorsky of Moscow Polytechnic University under the guidance of teachers of the Department "Illustration and Print", as well as wonderful artists of the children's book Nikita Tereshin and Ekaterina Golovanova are responsible for the visualization of the space specially prepared for young readers.
Here you will find meetings with writers and illustrators, presentations of new children's and teen literature and fabulous images created by students.
During the fair, the Favorsky Institute of Graphics and Book Art will hold master classes, informative lectures and meetings with children.
On March 27, at 11:30, the lecture of the head of the Department "Illustration and Printmaking" Evgeny Podkolzin will be held. In his lecture he will talk about the category of time and the drama of the book and how book illustration differs from other genres and types of fine art.