Moscow Poly Students visited Exhibition of Russian and Belarus Cutting-Edge Equipment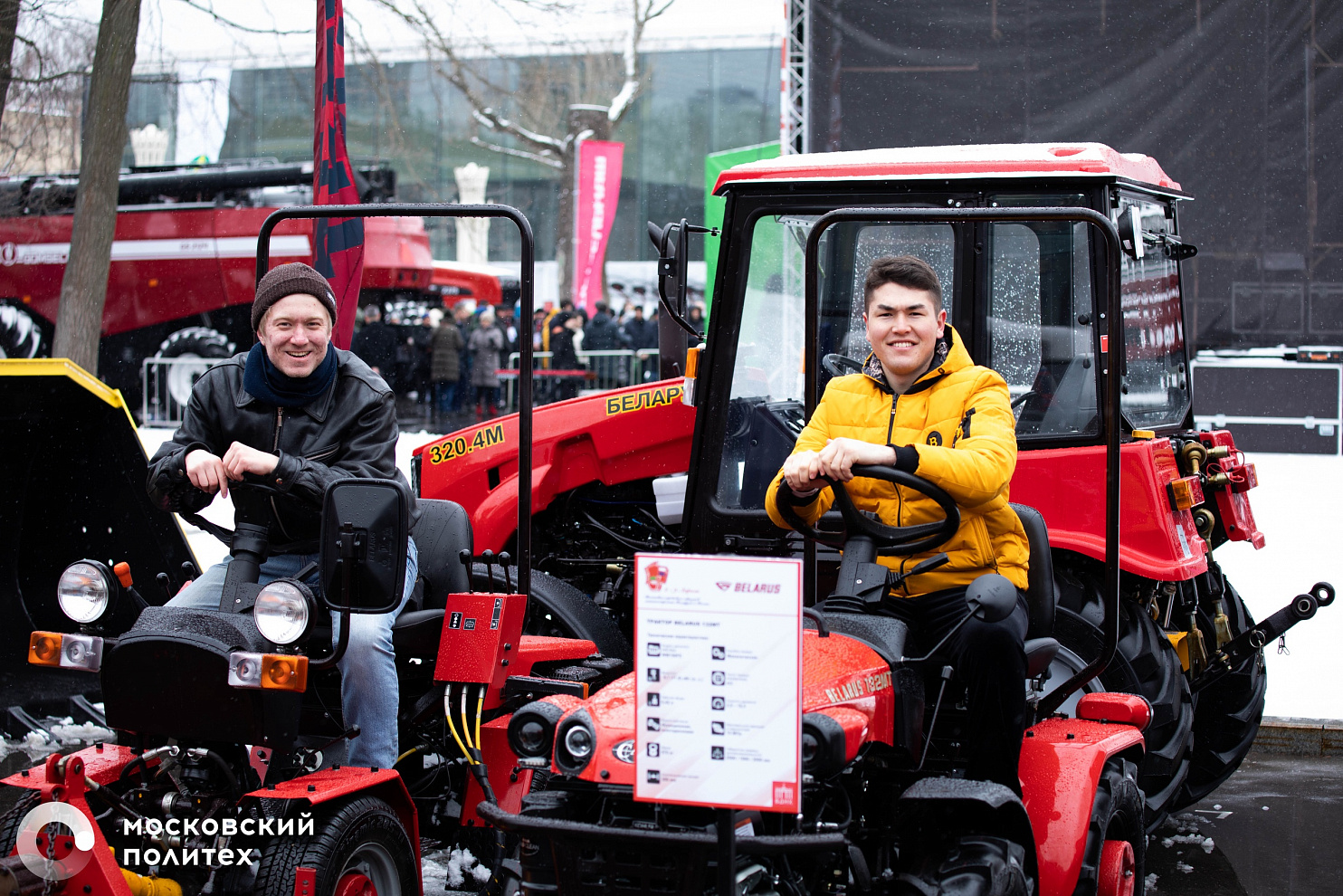 On 2 April, Saturday, over 50 Moscow Poly students studying at 'Mechanical Engineering' and 'Transport' faculties visited the opening ceremony of the exhibition displaying the leading prototypes of the Russian and Belarus mechanical engineering sectors. The opening of the exposition was commemorated to the unity day of the Russian and Belarus peoples, that is celebrated in the two countries on 2 April.
A Deputy Chairman of the Government of the Russian Federation, Alexei Overchuk; Deputy Minister of Industry and Trade of the Russian Federation, Victor Evtukhov; Minister of Industry of Belarus, Petr Parkhomchik; Deputy Minister of Science and Higher Education of the Russian Federation, Natalya Bocharova; Ambassador Extraordinary and Plenipotentiary of the Republic of Belarus to the Russian Federation, Vladimir Semashko, and the Secretary of the Union State of Russia and Belarus, Dmitry Mezentsev.
The prototype exhibition will last until 9 April. The guests are welcomed from 10am to 6pm. The entrance is free.
The visitors will be able to see experimental and operating prototypes of the on-ground and air machinery by the leading manufacturers of the two countries. Among others, KAMAZ and "KAMAZ-Master", St. Petersburg Tractor Plant, "Rostselmash", "Mercator", "Gomselmash", BELAZ, Minsk Tractor Plant, "Amkodor-Center", MAZ, "Vertolety Rossii", UAZ, GAZ, as well as National Science Academy of the Republic of Belarus participated in the exposition.