Moscow Poly Students Visited Day of Career Guidance Day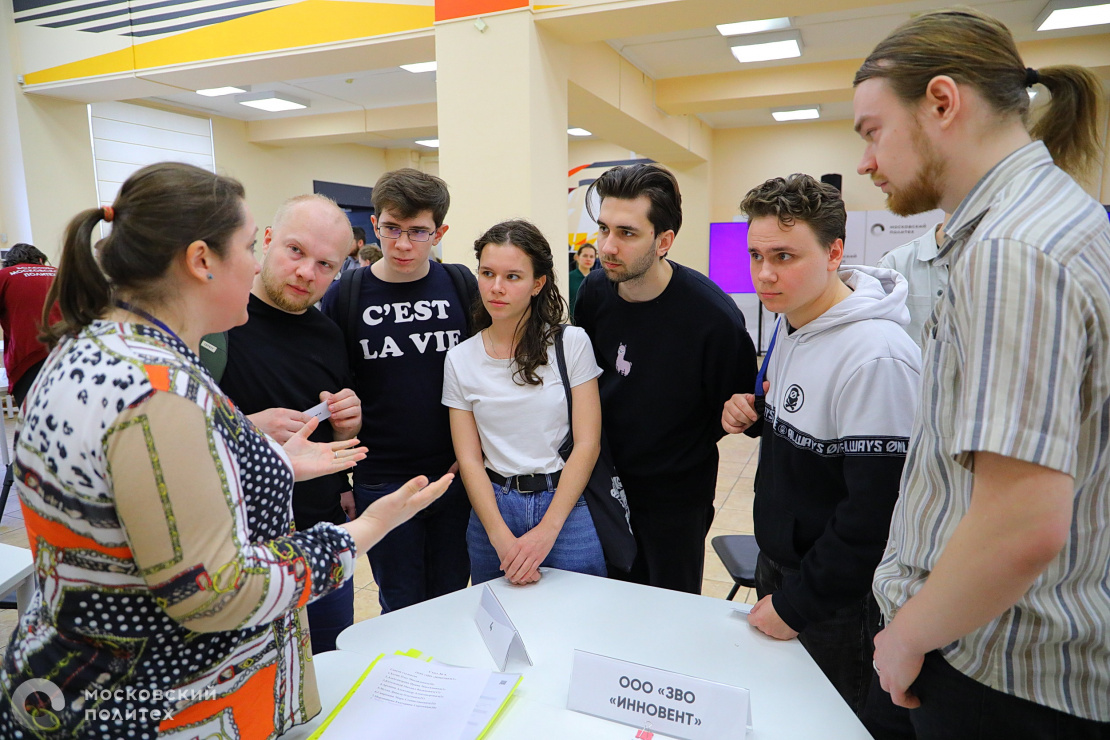 Moscow Poly held a career guidance day on April 4. At the event, students leant about the opportunities that the center for development and evaluation of managerial competencies provides, as well as on how to behave at a job interview. The lectures were held by the University industrial partners such as "MosGorTrans", "Sberbank", "Innovent", "Uniweb" and others.
Also, experts fr om the department of evaluation and methodology under the "Russia – Country for Opportunities" presidential platform Artur Kuchaev, Kristina Khramtsova and Artem Sukhodoev delivered their speeches at the event.
"These are the venues where students may t undergo diagnostics and check their soft competencies, receive recommendations on how to enhance them, build individual trajectory and find the corresponding educational program. Thus, the University graduates have both "hard" and "soft" skills. In addition to that, centers for competencies is an entry point for all projects under "Russia – Country for Opportunities", – noted Artur Kuchaev.
Experts shared with students what activities "Russia – Country for Opportunities" offers, students learnt in detail about the competencies: what it is, how to find motivation for personal growth, what mechanisms of developing skills and so on.
After that, senior students of all faculties had a great chance to practice taking interviews with real employers. Industrial partners held interviews, accessed the CV that students prepared in advance, discussed with the potential candidates their individual profile developed by the center and received recommendations. Many students were invited to take internships, some were even offered a job.
Moscow Poly psychological help service officers provided their recommendations on developing the most crucial competency – stress resistance. Students could practically implement the newly acquired skills. In addition, guys watched a film – "Chasing Happiness" – devoted to the most commonly made mistakes during the interviews.
It`s worth noting that students came to receive consultations with their portfolios wh ere their specified the results they got at "Russia – Country for Opportunities". One of the criteria was testing in 11 competencies.
To receive a similar consultation at the next event, students have to register in advance.
For reference: the Day of Career Guidance was held by the center for developing and evaluating managerial competencies together with the Center for Career and Employment and "Russia – Country for Opportunities".