Moscow Poly Students Learnt How to Build Career in Mechanical Engineering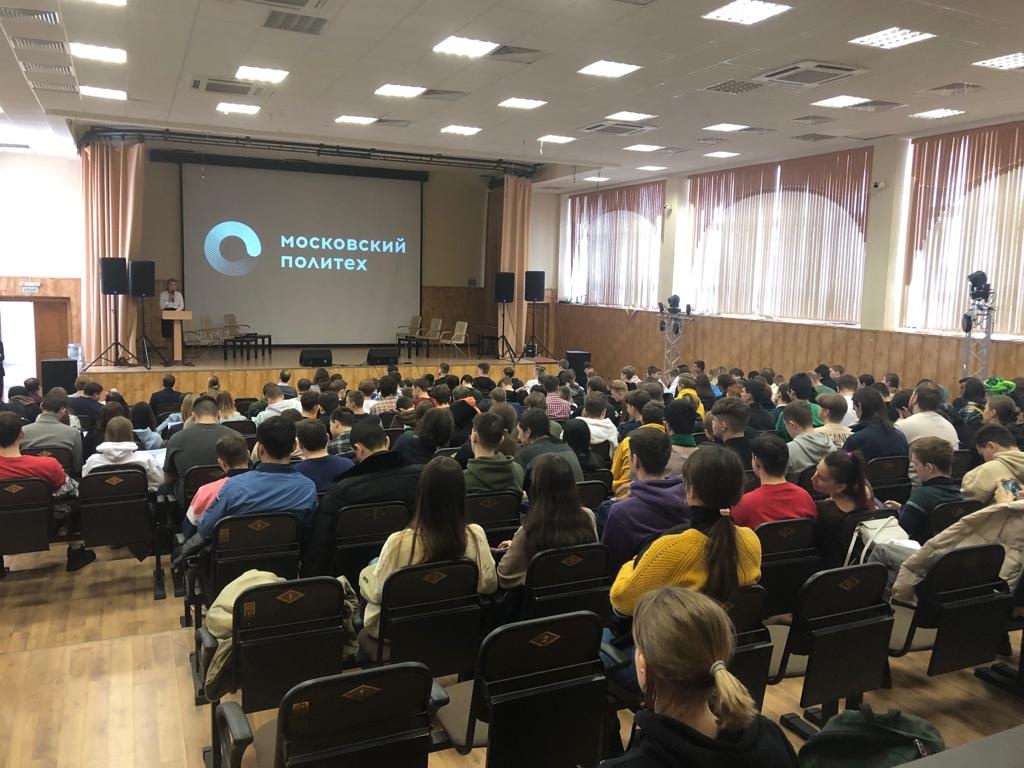 The "Career in Mechanical Engineering" event that has already became traditional took place at Moscow Poly. The meeting that was organized by the faculty of mechanical engineering and faculty of chemical technology and biotechnology focused on providing professional guidance.
Moscow Technological College students, as well as the last-course bachelor and master students learnt about the educational programs (master degree programs included), the University staff and industrial partners.
"Direct dialogues is a great opportunity for students to personally ask questions and get feedback from employers about their activity and working conditions that are awaiting young specialists at the production", – the organization committee notes.
The industrial partners of the University at the event were represented by the "SoyuzMash Rossii" deputy head Evgeny Baranov, "M.V. Khrunicheva State Space Scientific-Production Center" head of the department for staff development and social policy Mikhail Nazemnov, "EXTM" manager of the department for manufacturing development Egor Stepanov, as well as engineer-technologist Anna Berezutskaya.
At the Round Table, Moscow Poly representatives of the University and manufacturing enterprises discussed joint professional training in mechanical engineering.