Moscow Poly Students Developed Innovative System for Appraising Urban Environment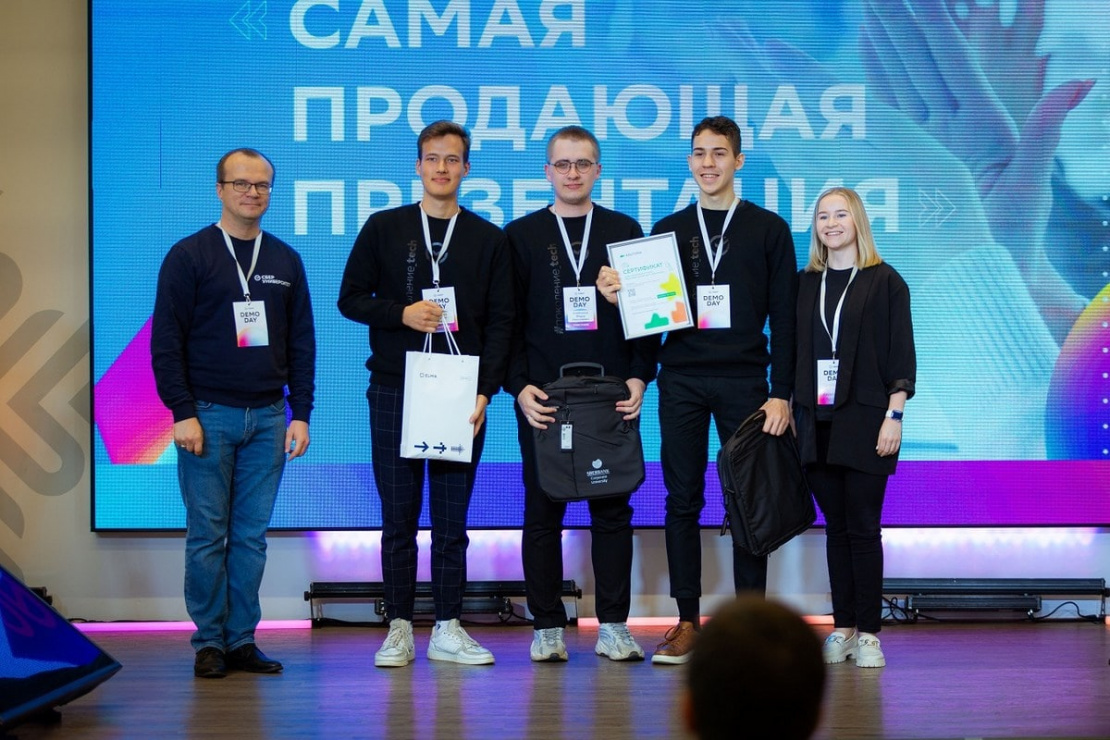 Moscow Poly (Cheboksary affiliation) students have developed a website that allows to visualize houses and city blocks as reported by the "RIA" federal news agency. The system accounts for location of valuable infrastructure, citizens` satisfaction and quality of municipal facilities services and is now being tested in Cheboksary.
Service developers – students Alexei Fedotov, Ephim Vorobyov and Fedor Khlebnikov.
"With the help of the project we want to simplify the work for specialists working under the regional ministry of construction, computerize tasks in collecting and outputting data about urban infrastructure to the map providing an easy No-code map tool and editor that is no more difficult to use that 'Paint'. Also, our elaboration allows to evaluate the quality of the urban environment for every residential house", – shared the head of the "CityGis" project Alexei Fedotov.
The developers see it as a two-phase project development. The version that has already been implemented is devoted before anything else to municipal bodies employees and is going to be useful for optimization and increasing effectiveness of their performance. In the future, the program will allow construction and housing and municipal services see promising neighborhoods in one click, whereas utility companies will understand where and how the infrastructure units should be placed. And finally, citizen will be able to use the website to estimate apartment, office locations and other premises when deciding to rent or to buy.
"Initially, we wanted to make a website that would have an individual map for every house with the calculated comfort level, availability of medical and educational organization and parks. But in the process we realized that vision of comfort varies depending on the group of residents. My grandma, for instance, wants to have post office and a bus stop nearby, and I`d prefer living in an area where there are many places to meet with friends and single-minded people. That`s why we decided to make a general appraisal but rather show comfort level individually for every group of residents", – emphasized Alexei Fedotov.

The team is planning to single out priorities based on social questionnairies that are to be held in cooperation with Moscow Poly Center for Volunteership.
AI integrated into the "CityGis" system allows to identify residents` most commonly spread and sensitive complaints about the urban environment so that they`d be dealt with before anything else. Also, the system rapidly tracks the downward change in neighborhood comfort level index.
Students recently presented their project in Izhevsk where the regional demo day of 'SberStudent' and 'SberZ' Sber accelerators took place. They were named as top-15 best startup teams fr om Privolzhie. The fundings in the amount of 1,000,000 rubbles received in the framework of the "Student StartUp" national contest will allow the guys to scale their project on the territory of the Chuvash Republic, and include in the system other Russian cities. The resources will be allocated for purchasing server equipment and attracting specialists who`ll help develop the project. Particularly, the team need back-end developers and neural networks developers.
As a reminder, Moscow Poly won at a contest for acceleration programs provided by the Ministry of Science [and Higher Education of the Russian Federation] wh ere the jury approved three applications. The funding equates to 7,1 million rubles. In addition to that, under terms of co-funding Moscow Poly will raise 2,5 more million for each of the program. The project is implemented at Ryazan, Cheboksary, Kolomenskoe and Elektrostal affiliations.