Moscow Poly Students and Staff Awarded at Preceding New Year Eve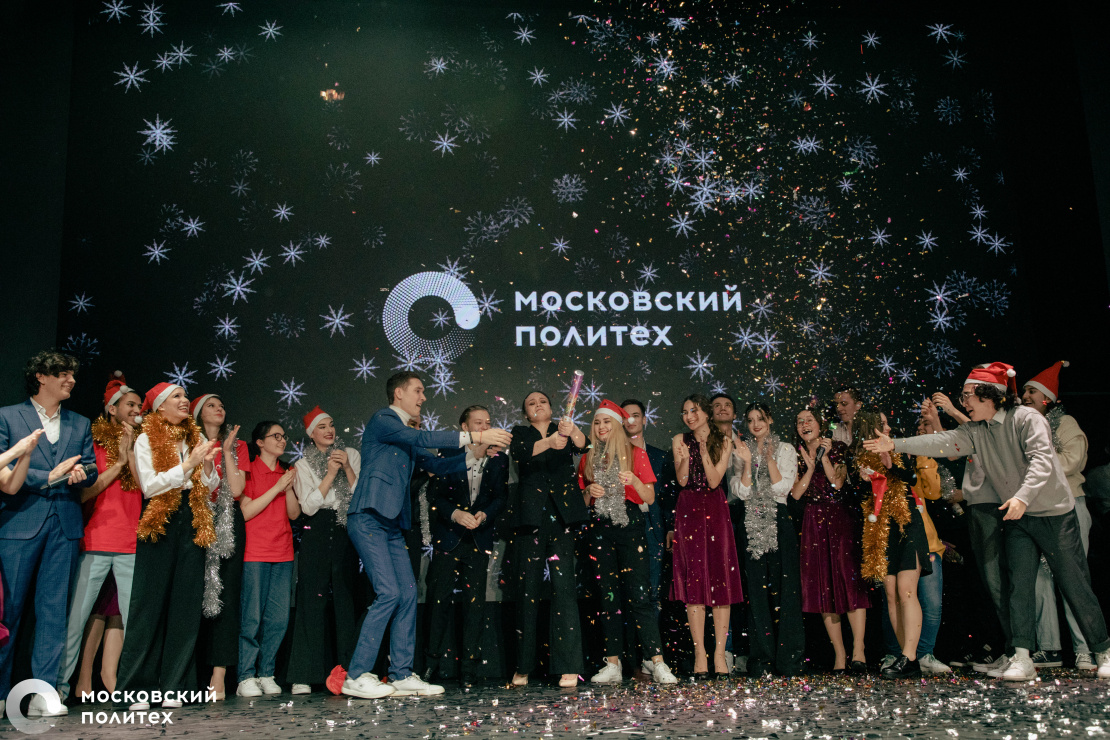 Moscow Poly held a preceding New Year Eve meeting for the University students and staff on 22 December. At the event, the organization committee staged for the guests a play based on the University life and, traditionally, congratulated the University staff and students who excelled in the departing year.
Moscow Poly president Vladimir Miklushevskii thanked the University team and noted that the year wasn`t easy, however it turned out successfully.
'In 2022, we achieved a lot. That is our merit, dear friends. We wouldn`t be there if it was not for out strong team", – Vladimir Miklushevskii addressed his colleagues.
The "Honorary Worker in the Field of Education of the Russian Federation" title was awarded to:
Igor Vatulin, Moscow Poly first vice-president;
Lyudmila Davydenko, assistant professor at the department of 'Material Science';
Sergei Korneev, professor at the department of 'Industrial Heat Power Engineering';
Irina Rekus, assistant professor at the department of 'Innovative Materials in Print Media Industry';
Stanislav Suvorov, head of the department of 'Applied Informatics' under Faculty of Information Technologies;
Irina Kholscheva, the head of the department of economic support to economics and financial management project.
In their turn,
Michael Lukyanov, dean of Transport Faculty, senior lecturer at the department of "Durability, Strength of Machines and Material Resistance" was awarded with a Commendation Letter of the Ministry of Science and Higher Education of the Russian Federation.
Irina Mazikina, transport faculty student received the title of the 'Best Moscow Poly Studnet' for her excellence in cultural and creative activity.
Egor Bragin, transport faculty student, and Serger Makarov, faculty of engineering student, became the best students in the scientific-research sphere.
Darya Bandarenko, faculty of engineering, Victoria Zhogina (faculty of chemical technology and biotechnology), and Anastasia Lyashkova (Institute of Publishing and Journalism) excelled in social activity.
The Honorary Certificates and Letters of Appreciation were presented to the heads of affiliations, student joint council members, student activists, representatives of various university departments, as well as staff members and academicians. Apart from the president, the warm speeches were delivered by the vice-president for academic affairs Gyuzel Sharipzyanova, and vice-president for social work Olga Chernykh.