Moscow Poly student won the President Grant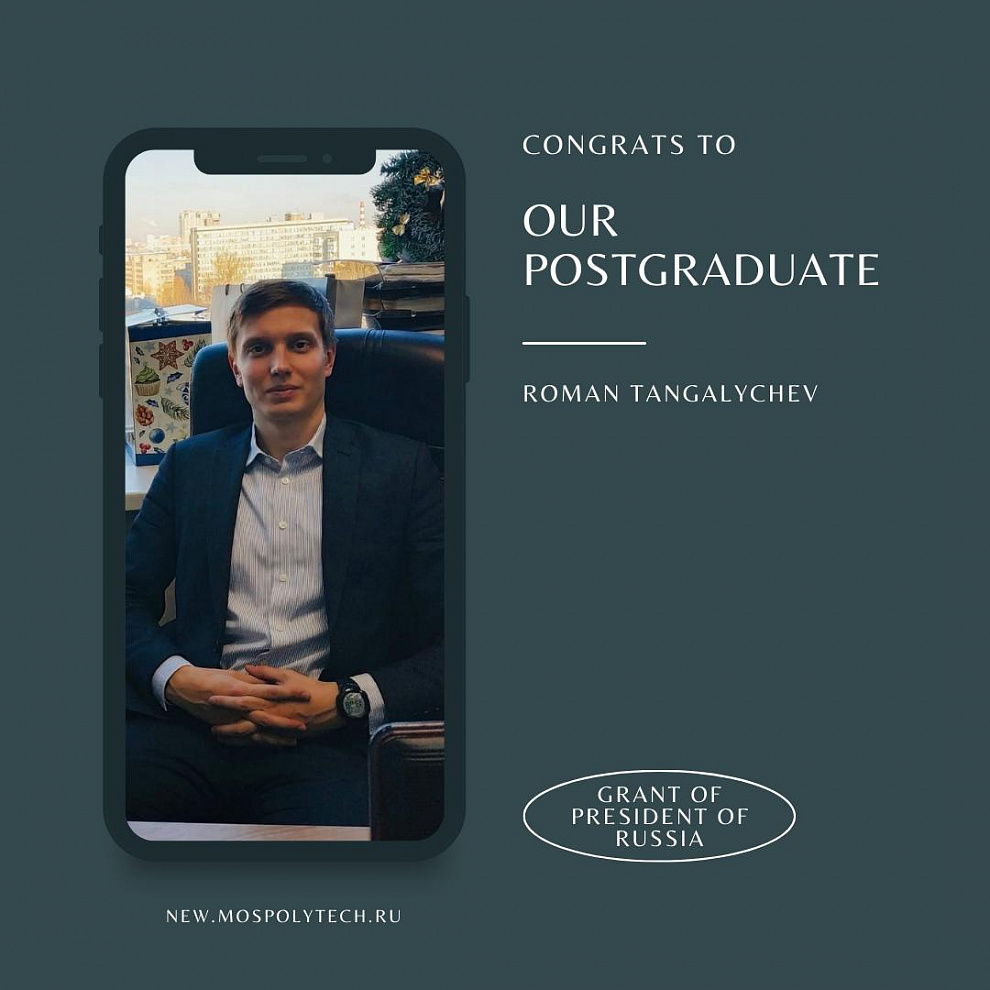 Roman Tangalychev, a post-graduate student of Chemical technology and biotechnology faculty, was added to the list of grant-holders of the President of the Russian Federation, who will study abroad in 2021-2022.
Roman told us about his way in scientific field and spoke about what you should do to achieve decent results and receive an opportunity to study abroad.
"I really started my scientific activity during my master's program, as I understood that my hard work would bear fruits: I developed my scientific competences and got an opportunity to receive the State grant and participate in entertaining competitions and internships.
If you want to receive this Grant, you need a decent portfolio. The higher level of the Grant, the more academic achievements you need. I have been working on my scientific articles since my master's studies and have published 13 of them.
Moreover, you need to have excellent academic results: more than 50% of "excellent" (it's better to have 100% of them, actually). You should also combine your academic and scientific achievements: participate in different conferences and competitions; I personally have won several diplomas and I think that they have played a big role in my success.
I also improved my English and gathered several recommendations from leading Russian professors as the beginning of the preparation process.
Furthermore, I checked several foreign Universities and chose the one in German city Ilmenau. I have sent them my portfolio, passed a Zoom interview and they offered me a place.
I advise everyone to go in self-development, learn languages and act, - and you'll succeed.