Moscow Poly Student Won Superfinals of 'Sberbank' Entrepreneurship Acceleration Program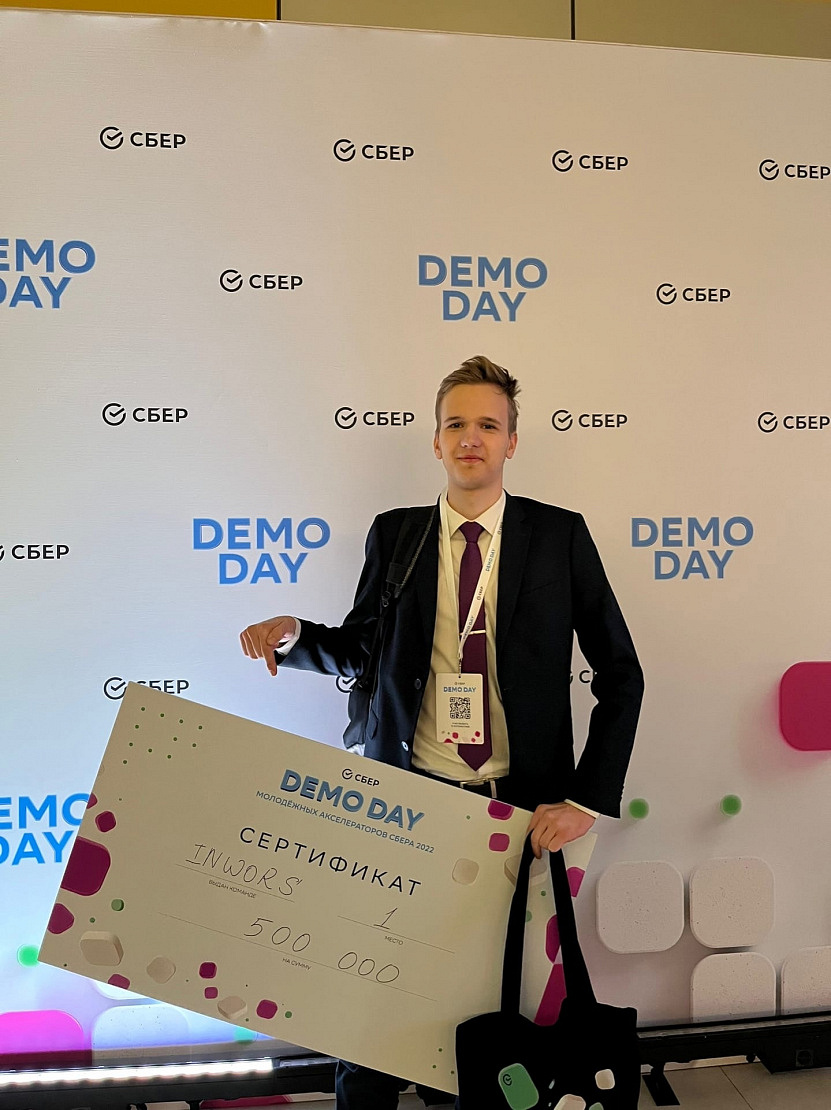 Moscow Poly Information Technologies Faculty first-year student, Peter Ptushkin became the winner of the entrepreneurship acceleration program held by Sberbank and received a 500,000 ruble certificate. The finals were held on 1 December. At the event, the participants presented their projects to the Sber top administration members, as well as representatives of large corporations and investors.
Peter Ptushkin represented the InWorS project, which he has been working on since school, is a software for making 3D modeling of building structures, and etc. The project was sent to the specialists of the Construction Ministry of the Russian Federation and the Competence Center under the Moscow Construction Department.
The student said that the preparation for the presentation of the startup had taken ten weeks. Every day he would call the mentor who helped him to "highlight" the weak areas in the project. The semi-finals took place offline in Irkutsk, however Peter defended his project online fr om Moscow and went to classes. After the finals, the head of the innovation center for East Siberian Railway contacted him. That`s when Peter realized that Sber acceleration programs are not only beneficial in terms of knowledge but also in terms of forming contacts with specific partners.
At the finals, the Chairman of the Government of the Russian prime minister Mikhail Mishustin encouraged the participants. The guyes were also greeted by the chairman of the Sberbank board of directors of Sberbank, German Gref, director general of the Russian Knowledge Society Maxim Dreval and many others
The project presentation procedure was held in a form of pitching wh ere the team participants had to had to present their projects to draw attention of investors and receive the funding but were also limited in time.
During the announcement of the results, the jury noted that the InWorS project has a great future.
"Of course it`s awesome when experts praise your work. I think this pitch was one of my best with this project – the winner is assured – The moment it was announced that InWorS took the first place I was overfilled with emotions. It`s indeed inspiring to become the best one among 1000 startups. And it makes you happy when your work doesn`t go unnoticed. And the list of people interested in implementing the project was added to. And now I know for sure that work is equal to success and that this formula definitely works. And the work is conscientious."