Moscow Poly Started Scientific and Educational Cooperation with the Institute of Engineering Physics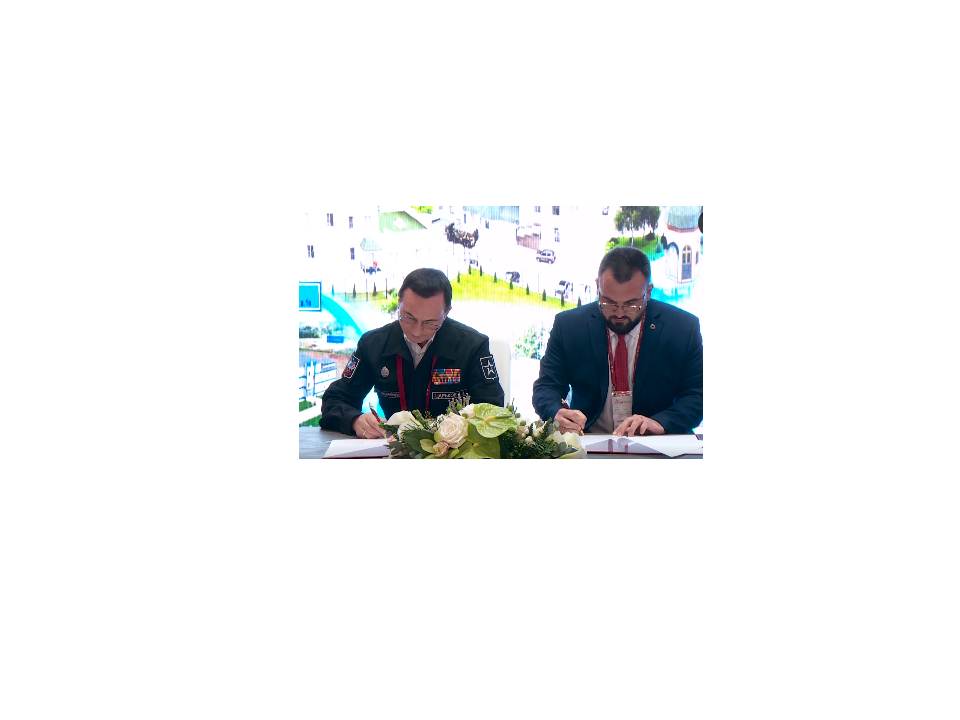 Moscow Poly and Institute of Engineering Physics (IIF) have signed a cooperation agreement at the "Army 2022" international military technical forum. The document specifies the cooperation between Moscow Poly and IIF in the spheres of education and science where they`re going to carry out joint activities.
There is a "Technopark" established on the base of the University in the field of high technologies based on the Institute. Technopark activities aims to help launch, bring to market and produce high-tech products, services and technologies, including those produced through cooperation with scientific and educational organizations.
Under the framework of this cooperation, an agreement between Moscow Poly IIF was signed. The agreement notes such fields of cooperation as the development of computer vision and navigation; astronomical and geodetic support; research into the wave effects and quantum communications; developments in the field of integrated cyber security and IT.
At the Technopark premises, scientists will be able to work out science-intensive product technologies in the field of high technologies and use the center equipment for public access to navigation and geodetic equipment for their research.
In addition, there is targeted education provisioned for in favor of IIF in the framework of the cooperation.
For reference: Institute of Engineering Physics conducts fundamental exploratory, scientific-research works in the field of engineering, introduces the achievements of science and technology to production and develops advanced technologies for teaching and organizing the educational process. The IIF has several centers: scientific-technological, technical-engineering, production technological, educational, marketing, information and communication technologies, testing and certification center and others.
Watch the video of the signing ceremony here.