Moscow Poly President Awarded Diplomas to Kolomna Affiliation Graduates
On 7 July 7, Moscow Poly president Vladimir Miklushevskii visited the University affiliation in Kolomna. During his visit, the president awarded diplomas to the graduates of the affiliation and answered students` questions.
"You had a chance to fulfil your potential not only in the academic sphere but also sports, science and project activity and volunteering sphere. You diploma is not just a paper but also a symbol of your competence, knowledge and skills that you obtained at the University. You`re entering the grown live as competent specialists", - noted Moscow Poly president Vladimir Miklushevskii.
This year, a total of 141 students from Kolomna affiliation, 72 of them studied full-time. 16 students received diplomas with honors.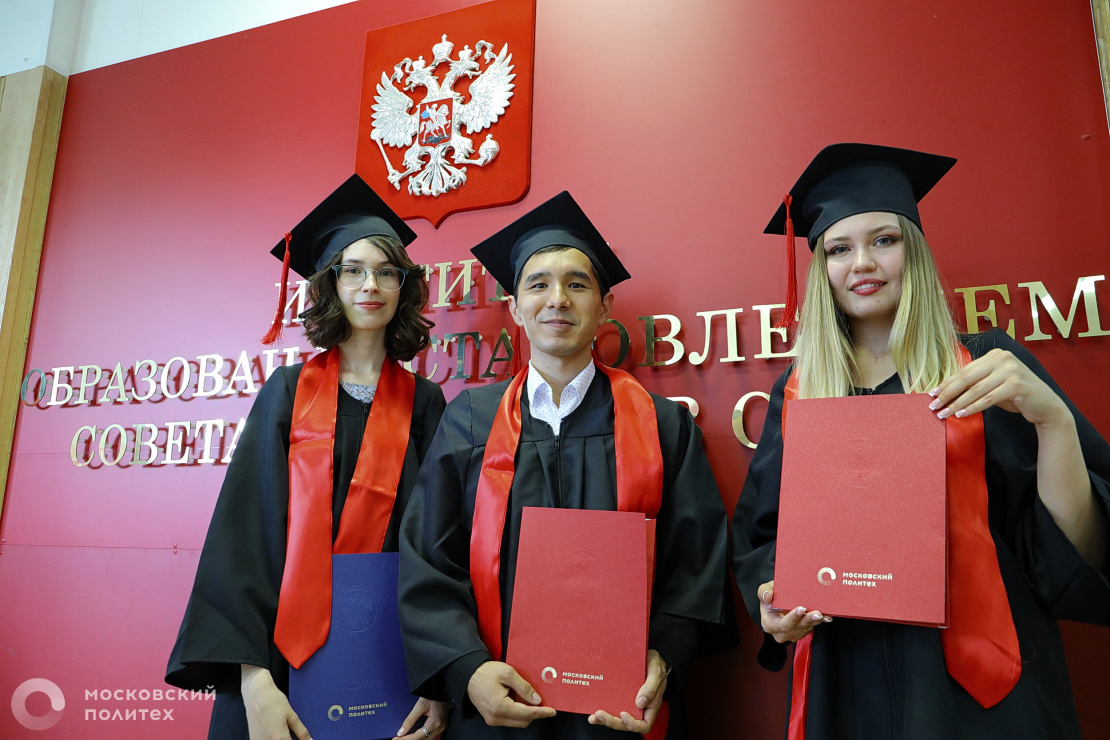 Moscow Poly vice-president for academic affairs Anton Nalivaiko and business and industrial partners also joined the business trip. They answered graduates` and students` questions. In particular, it was about developing student technological entrepreneurship at Kolomna institute, business demands in the number of specialists and interaction with industrial companies.
Also, on that day, a session of the Scientific Council under the presidency of Vladimir Miklushevskii took place. The vice-president for academic affairs Anton Nalivaiko, industrial and business partners of the University, among them "Kolomenskiy Zavod", "Engineering Center for Engine Building TMX", "AVTOCAMPER Prom" and other partners also joined the session.
Moscow Poly has been implementing long-term programs that ensure strategic development and the advantage of the University is not about the Moscow region and whole Russia. The work has been implemented in four sphere: "Science and Innovation", "Education", "Management Systems and Digital Transformation" and "University Environment".
The University trains specialists for the demand of enterprises. The training includes taking educational, professional and research internship, classes in special disciplines at scientific and non-scientific laboratories at the premises of the University partners. Among other things, there is an engineering bureau that functions at the affiliation premises.
Moscow Poly president Vladimir Miklushevskii noted that the University students together with partners are working on industrial orders. For example, in the course of master studies at the AES the orders are fulfilled together with AVTOTOR and KAMAZ.
"We do have internal projects, too. We`ve made an unmanned 4-seat bus running on electric traction. This is not a pre-production model, rather sort of training to demonstrate the technological possibilities. We started at our engineering bureau and we have been still working there because that`s the sphere when all cutting edge technologies are processed and then implemented into the manufacturing process", – Vladimie Miklushevskii said.