Moscow Poly Presented Its Elaborations at Geek Picnic Festival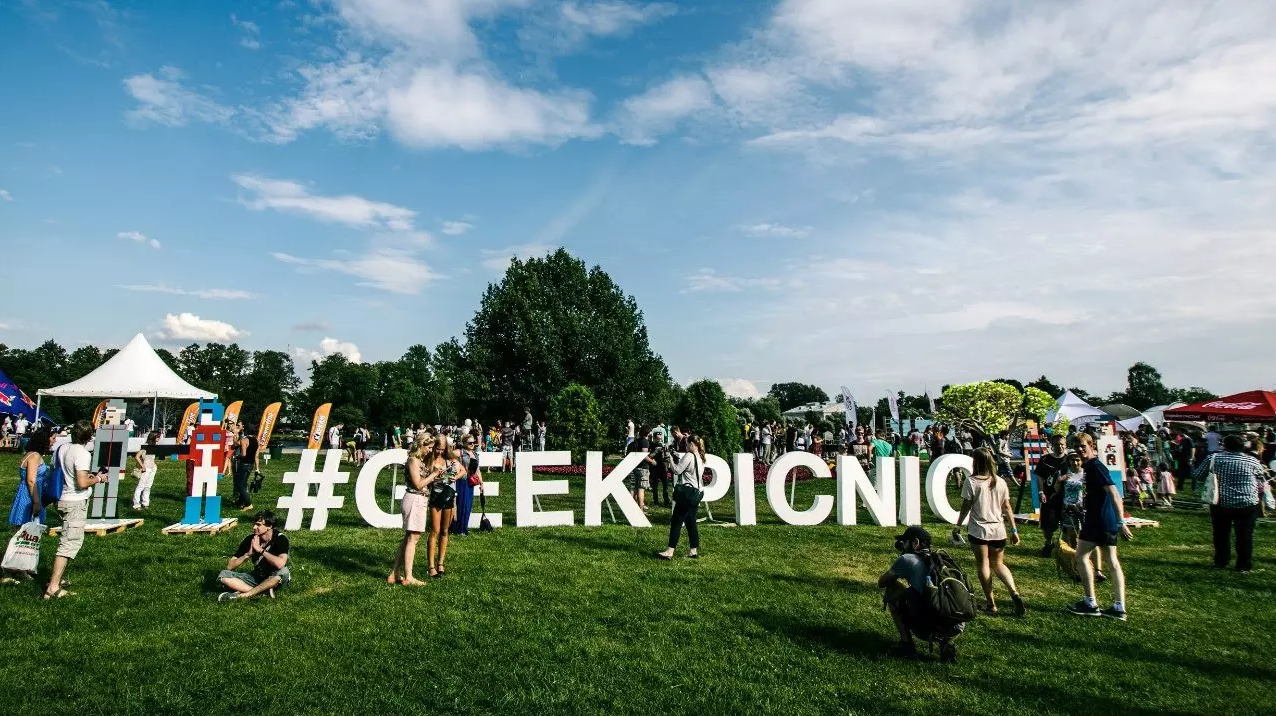 Moscow Poly representatives took part in the International Festival for Science and Technologies on 30 July. At the event, the University presented student projects carried out under 'Project Activity' discipline, such as 3D printer, MIG R electrobike, quadrocopter.
Moscow Poly has been participating in Geek Picnic over 5 years. This year, the festival was held in "Muzeon" arts park where all willing had an opportunity to listen to the lectures by experts and scientists, as well as participate in workshops in making robots.
The head of Center for Project Activity Ivan Petukhov, 'Flying Robotics' lab representative Vladimir Rogozhin and Faculty of Economics and Management student Artur Oksuzyan took the main stage on behalf of Moscow Poly.
Ivan Petukhov shared some information about the benefits of the 'Flying Robotics' program and new achievements in robotics. According to the speakers, all Moscow Poly students are engaged in various projects, know their basic stages and what project management instruments there are, and also create their own prototypes and devices that work.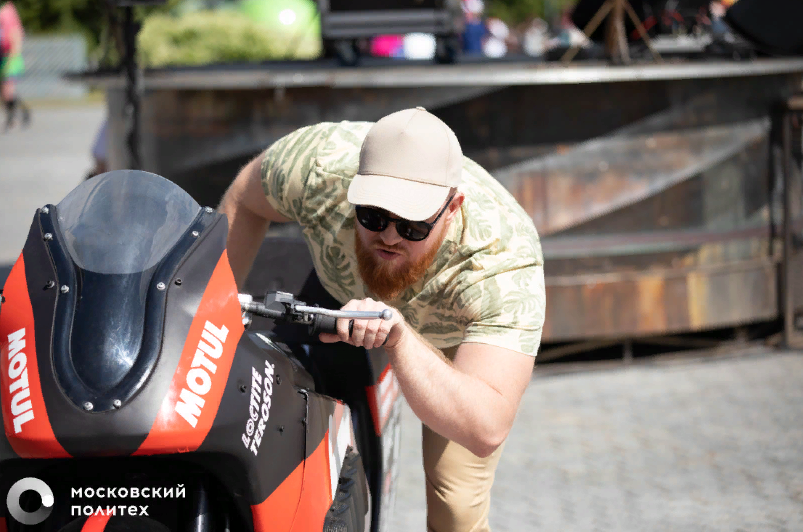 Artur Oksuzyan shared how MIG R was created and shared the main features of using it:
"EMP Moscow team has created MIG R specially for participating in 'Baikal Mile' festival. The bike was developed, designed and built by Moscow Poly in 2020. The same year it has set the record for speed (210km/ h) in ice racing".
In his turn, Vladimir Rogozhin shared what students work on in the course of project activity in at the "Flying Robotics" lab:
"At project activity classes, students develop an additional automation platform that allows unnamed vehicles charge up even in hard-to-reach areas and reach the maximum speed and carrying capacity".
For reference: Geek Picnic is an international popular scientific festival and open air devoted to the modern technologies, science and art. It has been held since 2011. The leading scientists, science promoters and public figures form the expert board of the venue.