Moscow Poly Plans to Establish "What? When? Where?" Elite Intellectual Club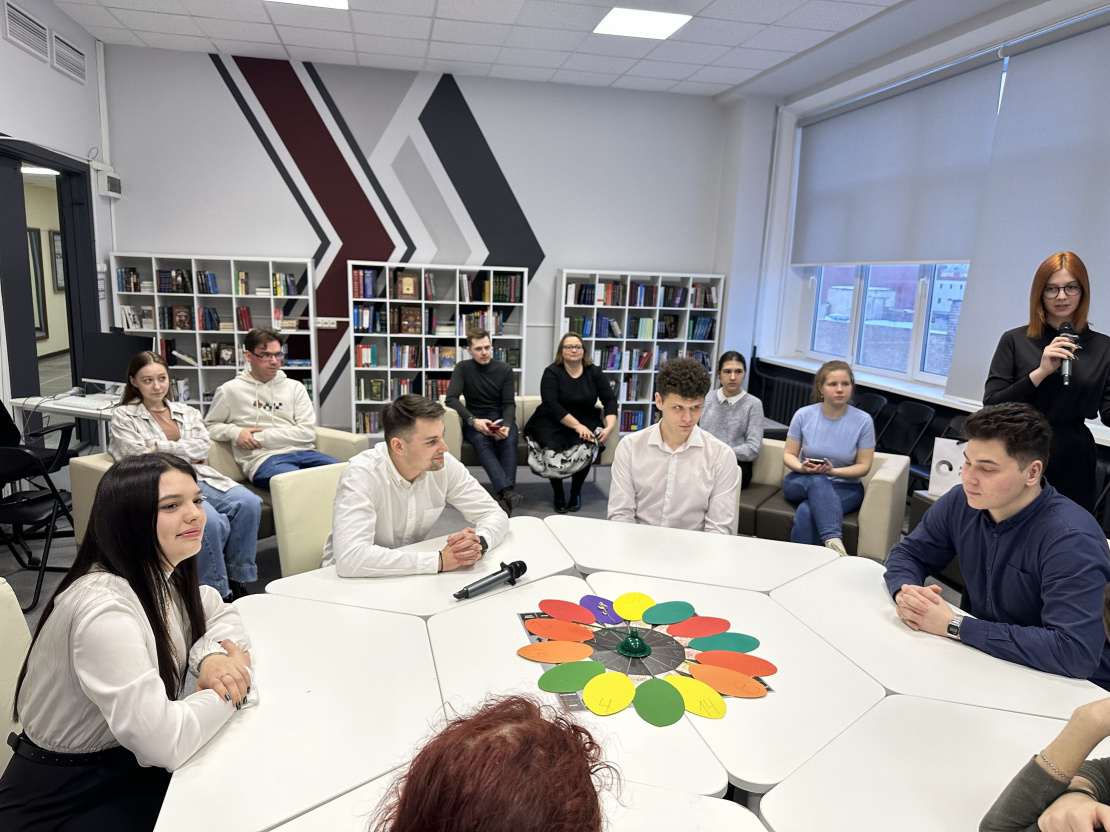 Moscow Poly Student Scientific Community and faculty of mechanical engineering held a "What? Where? When?". Taking into consideration the success of the pilot game, it was decided to establish at the University an elite intellectual club.
"What? Where? When?" was held by all rules of the television program with its first episode released 48 years ago.
"We decided to hold a pilot game to see how students are going to cooperate at the table and then make a decision on developing the club. So, we`ve started actively preparing, chose questions, thought through the design and chose premises. We wanted to recreate the atmosphere and environment of the television game as close as possible: round table, host, gong, spinner, musical interlude. I think we`ve managed to do it. With the music started playing the solemnity and the feeling of a real elite club appeared", – says dean deputy of the faculty of mechanical engineering Ing Borodkina.
The team was formed of students fr om Moscow Poly, RANEPA and MSAL. Guys tried to answer real questions fr om the tv "What? Wh ere? When?".
"After the first two questions, the tension disappeared. We simply enjoyed the game. The leader worked perfectly, and the members suggested many options. The brightest moment was when at the score of 5:4 in favour of players there was the question about the Rubik`s Cube, the guys managed to give the answer literally in the last seconds and won the game with a score of 6:4", – continues Inga Borodkina
Inga is convinced that establishing an intellectual club will give students a chance to show their knowledge and try on the role of experts, teach them the work in team under limited time and bring the wonderful feeling of victory. The game motivates student to read specific literature, enrich their knowledge and erudition, for many it`ll become a favourite hobby.
"I`d like to express my gratitude to the head of the youth programs and projects department Marianna Os`minova for the support and organization, to the Student Scientific Community, to the students, to the players, leader of the team – everybody who rendered us technical and informational support. I hope, the "What? Wh ere? When" elite club under Moscow Poly will be established by the fall", – Inga said.