Moscow Poly Participated in Bike Festival to Celebrate Opening of New Motorcycle Season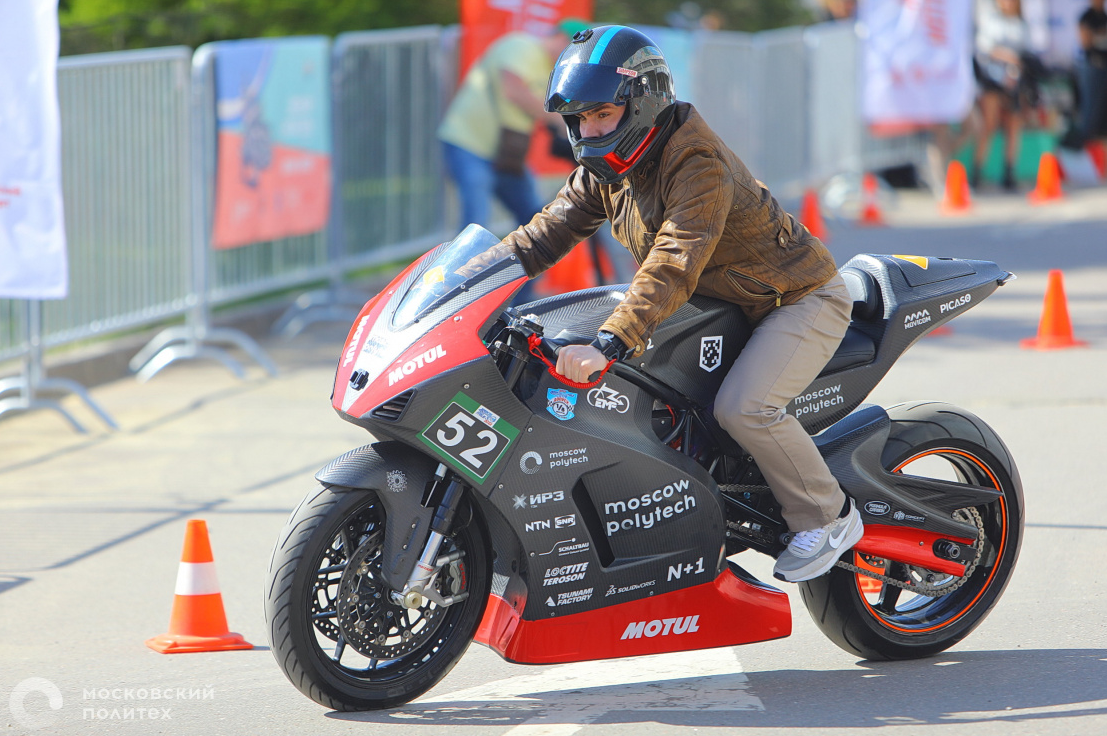 On May 13, Moscow Poly participated in a spring bike cycle festival where the new motorcycle season was officially opened. This year, the route of the motor race for the single colony that started near Academician Sakharov Prospect and ended at the "Muzeon" park united over 5.000 participants fr om all Russian regions.
Moscow Poly presented its flagship motorcycle elaborations. Among them is electric quad bike developed together with Stels, as well as MIG R2 designed for speedy events.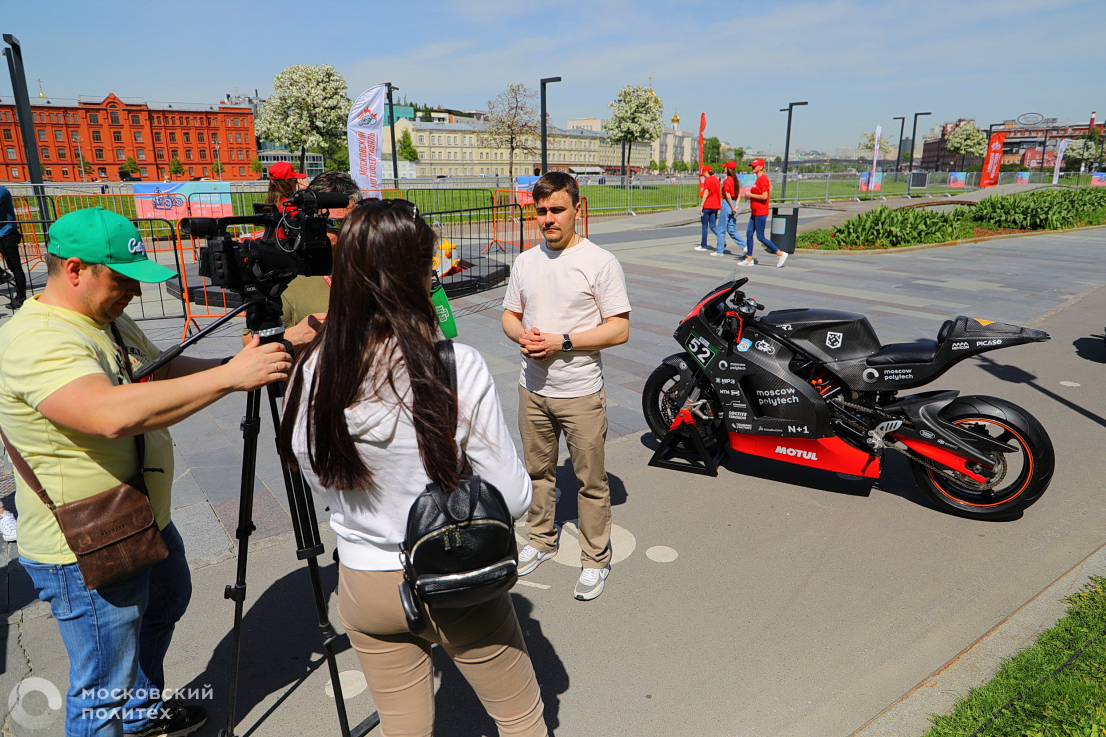 Student team engineers have shared the details of machinery engineering, the manufacturing process and studies at the University. The guests of the event has a chance to not only enjoy the exhibition area itself but also see the electric bike in action. At a specially designated spot, the head of the Moscow Poly team Semyon Zemtsev took a drive test and demonstrated the capabilities of MIG R2.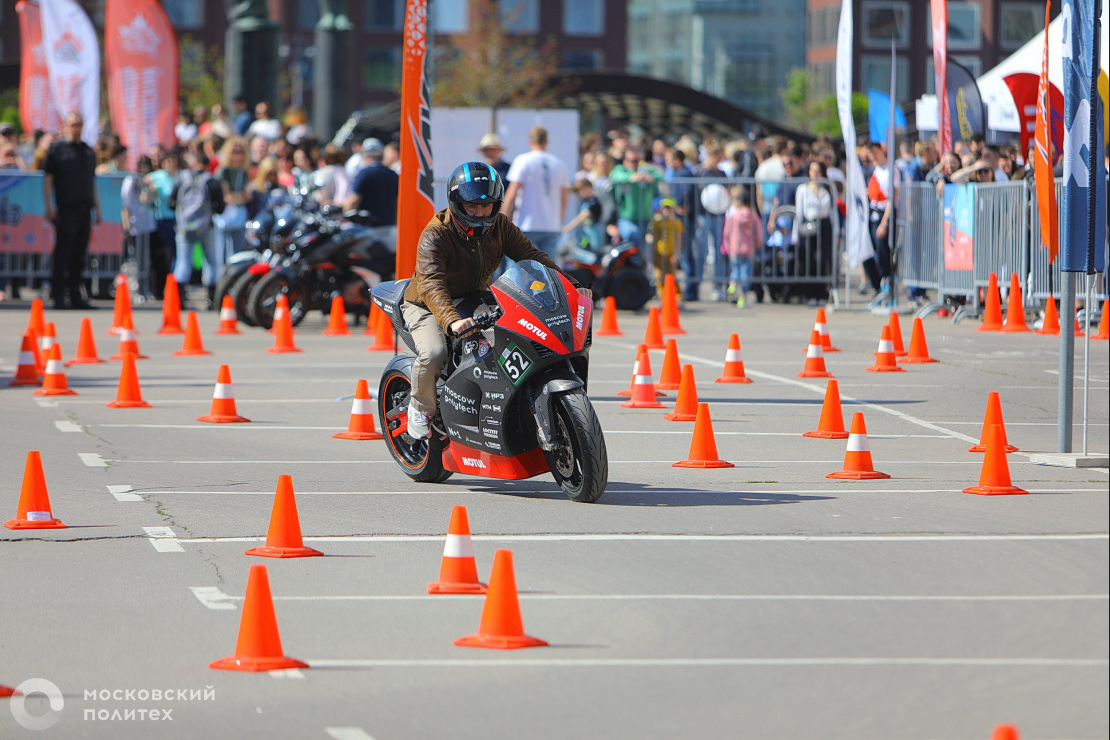 Also, it`s worth noting that on the territory of Muzeon there was a variety of activities for kids and adults – bike show, aqua show and contests, whereas at the main stage there were the music hits played.