Moscow Poly Participated in "Art Russia 2023" Exhibition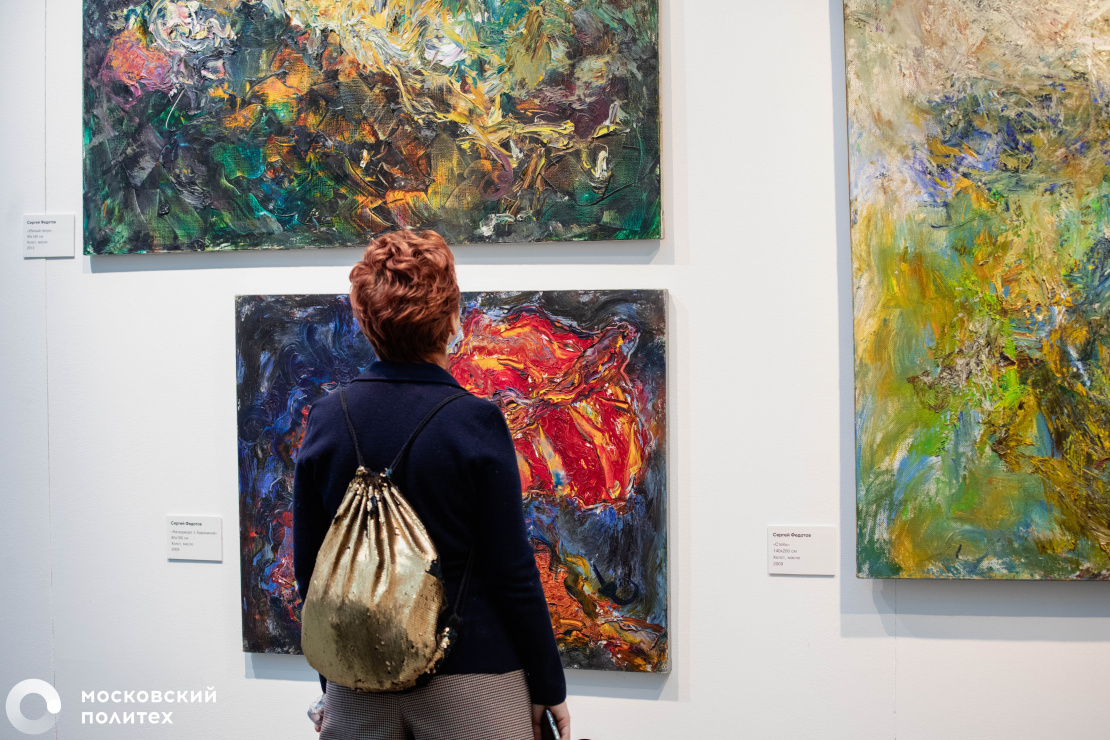 Moscow Poly participated in the "Art Russia Fair" fair of modern arts for the first time. The University has presented the "Art Polytech" large-scale project as an exhibition of works by the artist Sergei Fedotov. The event took place in Gostiny Dvor.
The project aims at integration of the cultural multicultural traditions om our Motherland into the modern lives of students.
"We`re an unusual Polytech [university]. We`ve got a solid base that`s over 100 years old and originates from VKHUTEMAS. 'Art Polytech' is a symbiosis of representatives of various areas, not only creative but also technical. It`s a great honor for us to have our own booth at such a big exhibition alongside with well-known artists", - Moscow Poly president Vladimir Miklushevskii shares.
Fedotov`s paintings are made with big strokes and are recommended to be observed from afar. However, according to the organization committee, if one comes close the integrity of the painting won`t be broken. Another unique feature is that Fedotov tends to make his paintings with his bare hands and rarely uses brushes or spatula. The presented collection is the author`s early works, his "golden period of creation".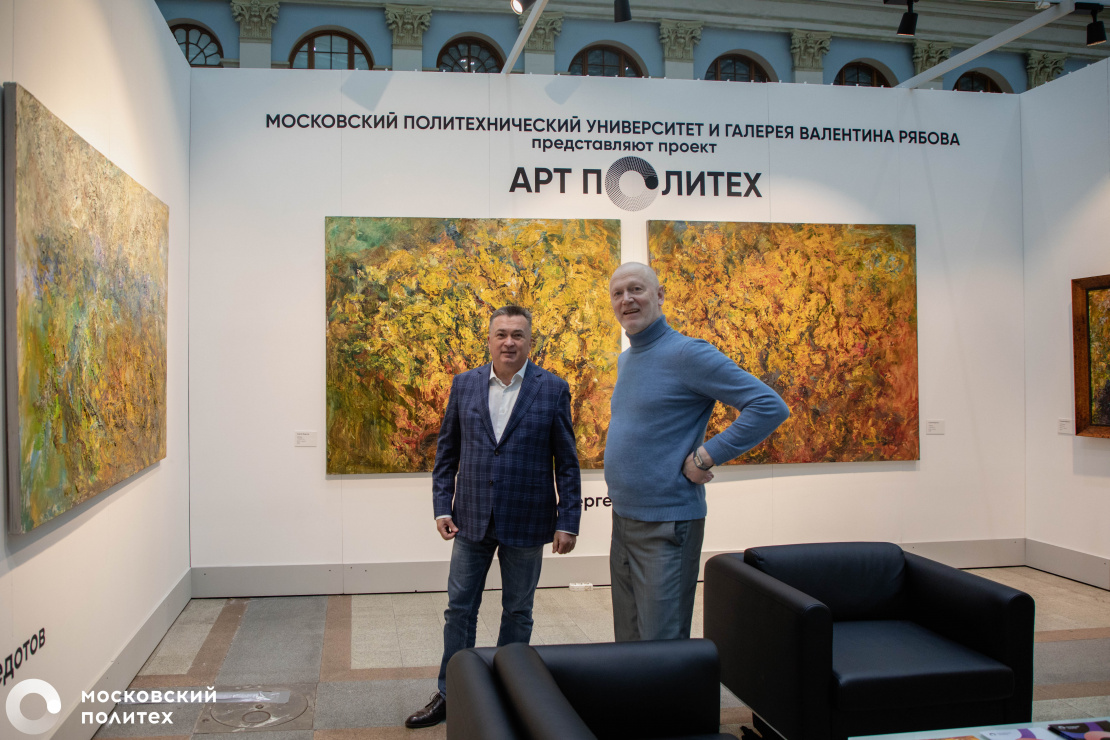 "Some time, Fedotov combined his favorite science classes with the not less beloved by him painting. But the later one has eventually prevailed. And there is no controversy: physical research like in many other 'modern sciences' naturally rests on foresight, providence, intuition. But these are the qualities that are required from an artist who is always under the influence of some impressions and emotions caused by them and who notionally imagines something that he later on recreates on a sheet of paper or canvas", - the project supervisor, art critic Valentin Ryabov noted