Moscow Poly Marussia GT Sport Car Gets Ready for 3rd Stage at Russian Endurance Race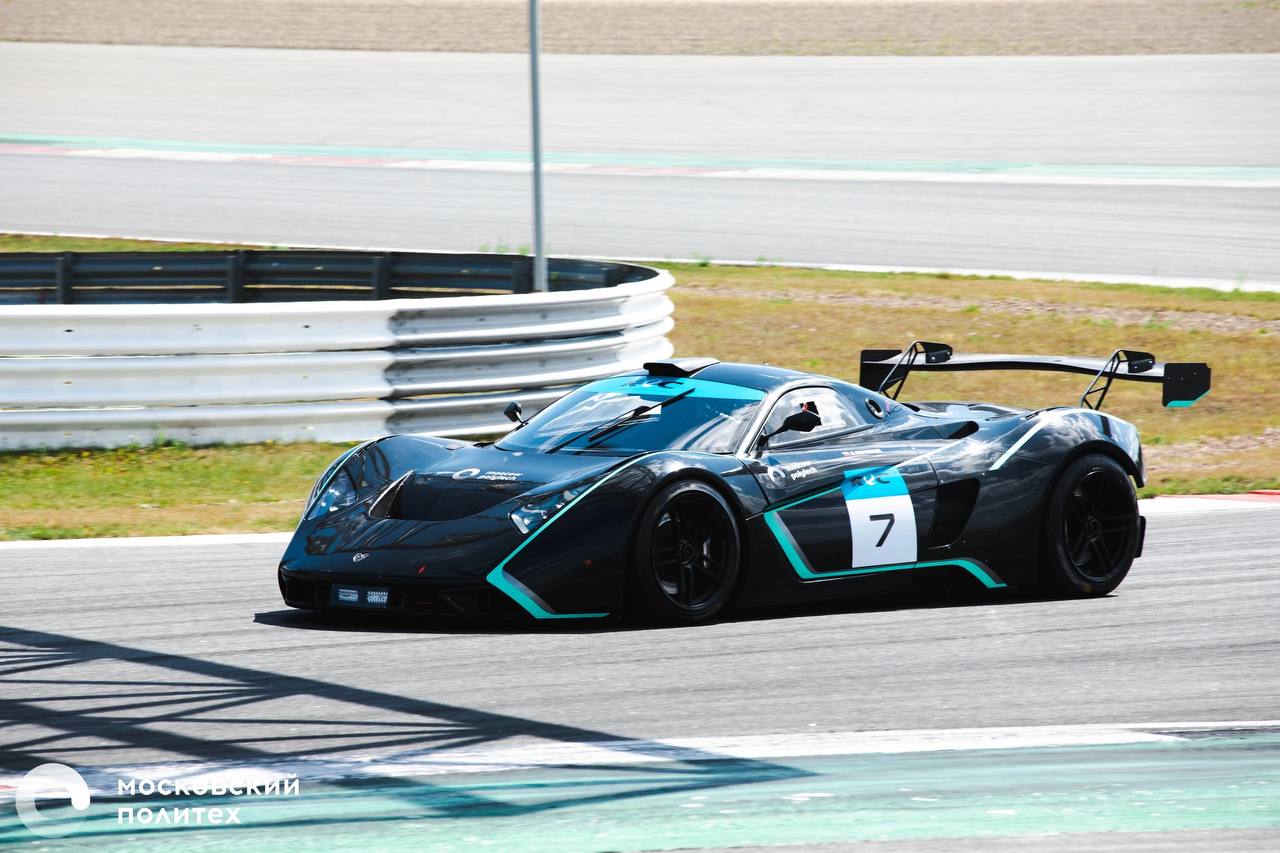 Marussia GT sport car by Moscow Poly and IY Engineering placed third in GT PRO category during the 4-hour VTB REC IGORA DIVE 4h that took place in the beginning of August at the Igora Drive racing track in St.Petersburg. According to Moscow Poly engineers, the participation allowed the team to collent new data that will serve the ground for further modifications. Nowthe University students and engineers are to prepare the car for the next Russian Endurance Challenge (REC) stage that will take place in the beginning of September.
"In the course of the Igora Drive, students who worked with Marussia GT had an opportunity to watch the Moscow Poly AES specialists work. They provided technical assistance to the G-Drive Racing partnering team. Students also has a chance to work with the legendary winner of the '24 hours of Le Mans" Roman Rusinov, and GP3 series champion, "Formula 1" racer Daniil Kvyat. The crew won VTB REC IGORA DRIVE 4h", - noted the racers.
At the race, Moscow Poly was represented by the team of 10 people. Those were the University employees and students, as well as the chief constructor of Marussia Igor Ermilin. Behind the steering wheel of the car were pilots Vitaly Larionov and Michael Belov.
"3rd place at GT PRO is a great resul. Especially if you can in mind that it is the second time that the car participated in a race. We want to improve the result so, we keep modifying the options and testing new solutions. After every race more and more details and units get modified and enhanced. The two upcoming races we", - said the team representatives.

In 2022, Engineering Marussia GT sportcar by Moscow Poly and IY Engineering has also taken the 3rd place in the Russian Endurance Challenge endurance race in GT PRO nomination. Professional pilot Vitaly Larionov has managed to go 83 laps for all this time.
For reference: Marussia weights 1180kgs with the installed it Audi R8 power unit of 430 horsepower. There is 6 speed automatic gearbox, as well as the fire extinguishing system and ABS. The maximum speed that the car may reach 250kg/h.
Initially, in 2010, the Marussia GT project was intended to participate in FIA GT and adjust the car to public roads. In 2020, within the framework of a shared project between Moscow Poly and IY Engineering the car was modified in the lab for sport car design. In the course of one year, the engineers managed to improve the car, and in the beginning of the season 2021 it was brought to the Moscow Raceway track for first trials.