Moscow Poly Laid Flowers to Tomb of Unknown Soldier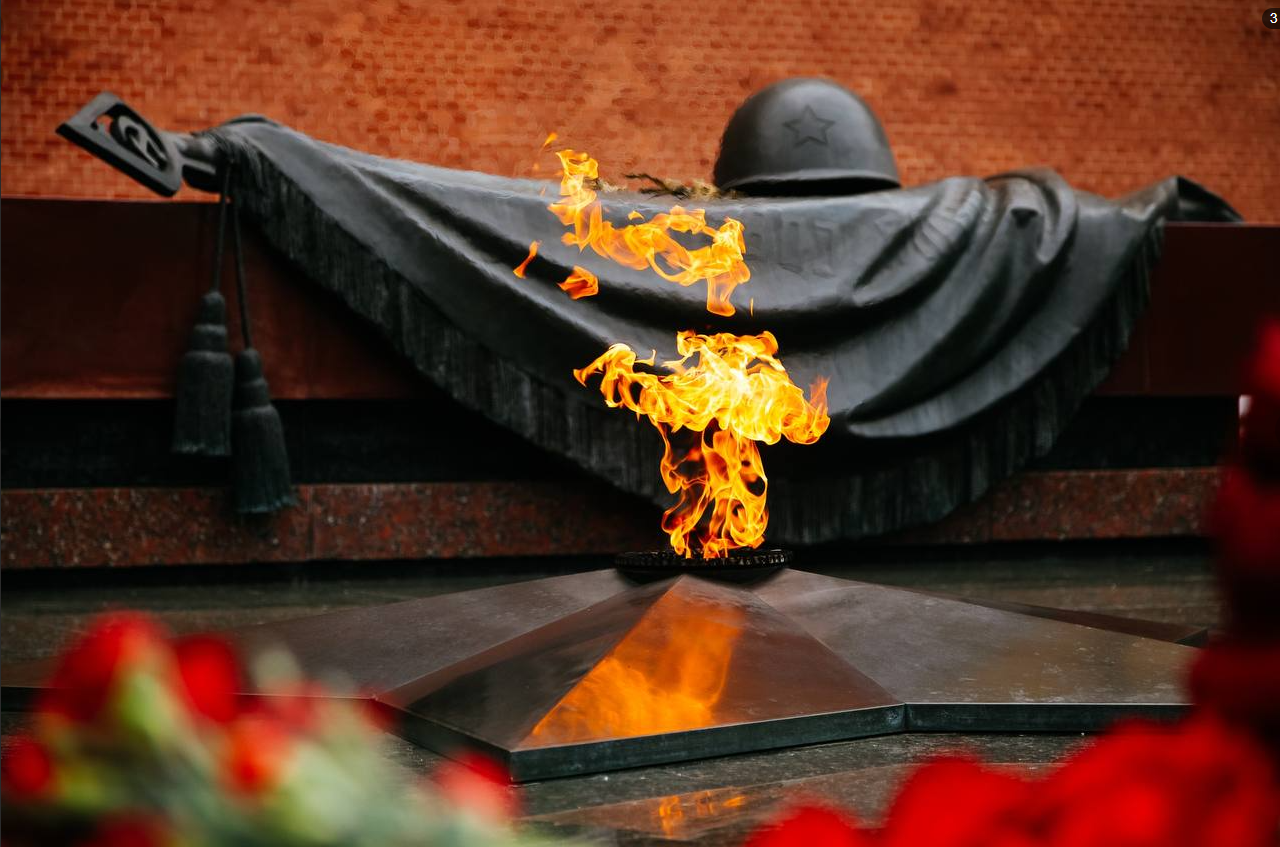 Moscow Poly participated in an annual ceremony of laying flowers that was held at the request of the Plenipotentiary Representation of the Republic of Tatarstan to the Russian Federation.
Floral baskets were laid to the Tomb of the Unknown Soldier in Aleksandrovsky Sad and to the Monument to Marshal G.K. Zhukov as reported by the Representation press-service.
Among those who came to pay respect and hommage to Defenders of the Motherland were deputy prime-minister of the Republic of Tatarstan, plenipotentiary representative of the Republic of Tatarstan to the Russian Federation, Ravil Akhmetshin and members of the Officers` Club founded under the Representation: the head of the Club, general-colonel Valery Baranov; and heroes of Russia, Marat Alykov, Vener Mukhamemtgareev, Rafik Ichsanov, commander of the presidential regiment, Andrei Filyakin and others.
Members of others Clubs under the Representation participated in the ceremony, among them are the head of the Tatar Autonomy in Moscow, Farit Farisov; general public members and conscripts from the Republic of Tatarstan.
Founded 10 years ago, the Club unites more than 200 Veterans and servicemen, including 17 heroes of the USSR and Russian Federation.